Fans are very excited about the release of That Time I Got Reincarnated as a Slime Season 2. As of March 2020, the second season of this TV anime has been announced and we are hoping to see only good things from it.
Tensei Shitara Slime Datta Ken, or That Time I got Reincarnated as a Slime is commonly referred to as TenSura or Slime Isekai, given that it belongs to the isekai genre and the main character is a slime!
Season 2 is already expected to be the one of the best anime for 2020. Fans are very excited for its release and continously looking for the Season 2 release date.
It is originally a fantasy-themed light novel, written by Fuse and illustrated by Mitz Vah. It used to be published on the Shosetsuka ni Naro website. It also has a manga adaptation, which is serialized by Kodansha and often leads the weekly sales charts.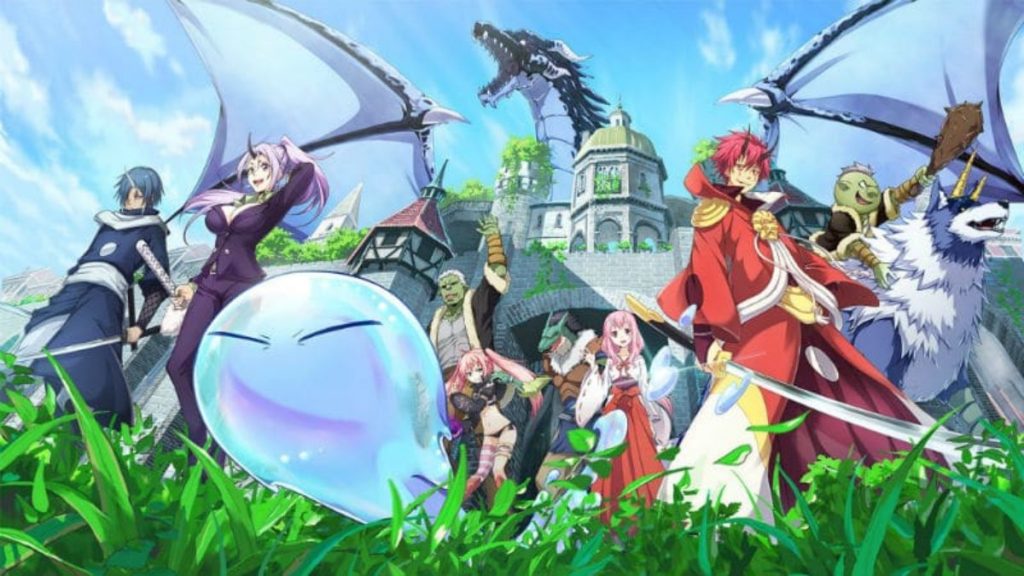 Slime Isekai revolves around Rimuru Tempest. In his own world, Rimuru went by the name of Satoru Mikami. He used to be a 37 year old man, working for a corporate company and had no girlfriend.
While saving his friend, he got stabbed and died. In his last moments, a voice echoed in his head, granting him powers. Satoru was then reborn into a new, unknown world. What's interesting is that he was reincarnated as a slime.
Satoru discovers that he has gained significant new powers. He can use an ability called Predator, to devour anything and assume its form. As he was exploring this new world, devouring magicules to strengthen himself, he came upon a dragon called Veldora. They became friends and Rimuru devoured him, promising to set him free someday.
With this, Satoru assumes the name of Rimuru and sets out on a brand new journey on a brand new world. He is no longer held back by the monotony of his previous life. He wants to prove how capable he is and wants to be in control of his own destiny.
According to the official website of Slime Isekai, the second season will be split in two cours, meaning that it will have 2 parts with 12 or 13 episodes each.
That Time I Got Reincarnated as a Slime Season 2 Part 1 will air on October 2020, making it a part of this year's Fall season and Season 2 Part 2 will air on April, 2021, making it a part of next year's Spring season.
Now before we can move forward to more details about Season 2, let us quickly recap the events of Season 1.
Jujutsu Kaisen anime and The God Of High School anime adaptation has been announced as well, so we can expect a Season 1 from them as well.
That Time I Got Reincarnated as a Slime Season 1 Events
Satoru is reborn as a slime, renamed Rimuru. He converses with a 'Great Sage' in his mind and discovers various new abilities. He meets an ancient Dragon named Veldora, who was sealed years ago in that cave. They became friends, and Rimuru decides to free him.
He then escapes the cave and helps some goblins fend off dire wolves. After a battle, Rimuru creates and alliance between the Goblins and Direwolves.
He gives them names using magic, and that helps them evolve. He decides to help them settle down. But the goblins are bad artisans so they travel to the city of Dwargon to get Dwarves to help.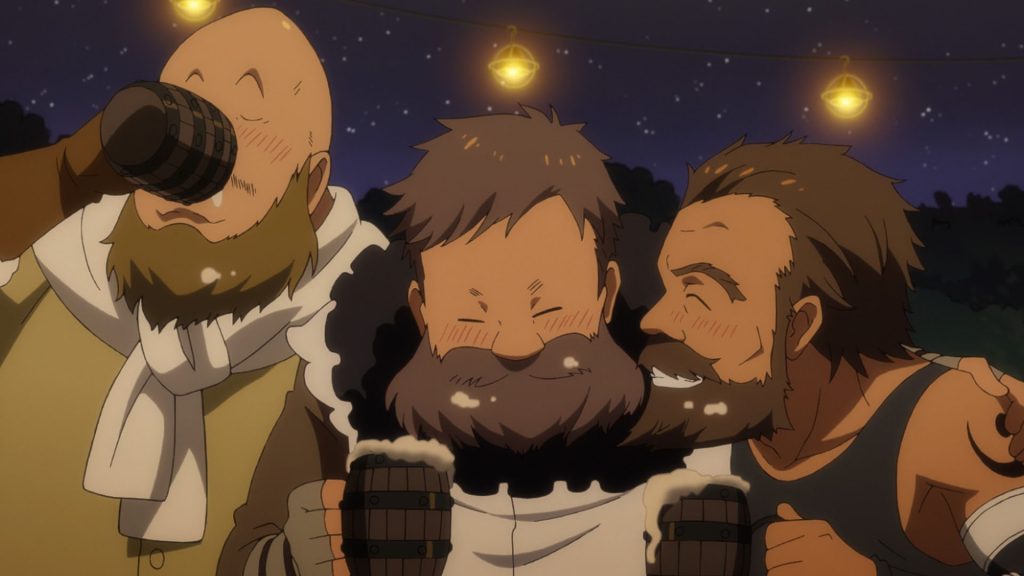 At Dwargon, they go through multiple events and with difficulty, succeeds in getting the help of some Dwarves. Here, Rimuru learns that he is the destined one and sees a girl in a vision. The Dwarf King Gazel, suspicious of Rimuru, sends a spy after him.
Soon, Rimuru meets Shizu, the girl he saw in the vision, and learns of her terrible past and that she too, was a human like him. With time, Rimuru is forced to consume her and assume her form.
After this, Rimuru meets and allies with Ogres. They prepare for an upcoming battle with the Orcs. The Orc Lord has manipulated the Orcs int becoming extremely dangerous creatures.
A Dryad asks Rimuru to defeat the Orc Lord. After a great fight, both the orc army and the orc lord is defeated by Rimuru and his subordinates.
Rimuru now forms the Jura Forest alliance, allowing Goblins, Direwolves, Orcs, Ogres and Lizardmen to live in peace. He soon has a bout with the Dwarf king and wins his trust. This leads to the formation of Jura Tempest Federation and it becomes a nation.
Next, Rimuru meets the Demon Lord Milim. She has immense power and seems undefeatable. So Rimuru feeds her honey and befriends her instead. The other Demon Lords also take note of Rimuru's powers.
Rimuru soon faces the powerful beast Charybdis and only manages to defeat it due to Milim's immense powers. They defeat the Megalodons and manages to bring peace to Jura. They make a non-aggression pact with Demon Lord Carrion.
In a dream, Rimuru learns of Shizu's students and decides to adopt them. At this time, it is revealed that it has been 2 years since he has been reborn into this new world. Rimuru heads to Ingrassia to get them. The kids accept him after he defeats them and decide to follow them.
However, they are supposed to face a dark future and Rimuru recides to save them. After an altercation regarding spirits, Rimuru manages to save the kids and gives his magicule-suppressing mask, that he inherited from Shizu, to Chloe.
In the post credits scene, it was revealed that Rimuru will lead everyone to the truth of that world.
That Time I Got Reincarnated as a Slime Season 2 Release Date
Tensei Shitara Slime Datta Ken Season 2 will premiere on the Fall season of 2020, with Studio 8bit returning as it's maker.
While the producers for this season have not yet been revealed, we can expect Bandai Namco Entertainment to return.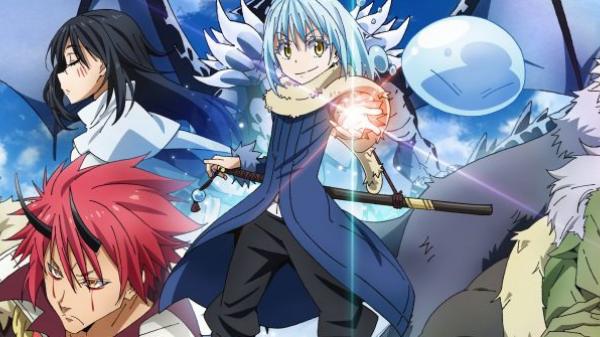 This season will be aired under the PG-13 rating, which means al teenagers should be allowed to watch this.
That Time I Got Reincarnated as a Slime Season 2 Staff
The Director for this season is Yasuhito Kikuchi, who is known for his work in Saint Seiya, Macross, Ergo Proxy and Golden Boy.
The Assistant Director will be Atsushi Nakayama, known for his work in Sekirei and Tokyo Ravens.
The Episode Composition will be handled by Kazuyuki Fudeyasu, known for working in projects like Girls' Last Tour.
Ryouma Ebata and Takahiro Kishida will be doing the character designing, the former handling humanoid designs and the latter doing the monster designs.
Lastly, the music composing is assigned to Elements Garden.
Season 2 Cast For That Time I Got Reincarnated As A Slime
Okasaki Miho will be reprising her role as Rimuru Tempest. Her other notable works are in Ahiru no Sora, Kimetsu no Yaiba, Overlord III, and Bunny Girl Senpai.
Hidaka Rina will return to voice Milim. She is known for Bakuman, Black Bullet, InuxBoku, and many more.
Ichimichi Mao will take the role of Shion. Her other works include Aho Girl, Beasters, Arte, Babylon, and many more.
Dragon Veldora will have the voice of Maeno Tomoyaki, known for his leading roles in Akatsuki no Yona, Amagami SS, and Brother's Conflict.
Sayaka Senbongi of Kabaneri will be voicing Shuna.
Chikahiro Kobayashi, famous for his roles in Beasters, Golden Kamuy Violet Evergarden, and Yesterday no Utatte, will be voicing Ranga, the wolf of Rimuru.
Souei role goes to Takuya Eguchi. His notable works include 91 Days, Baki, and Bakumatsu.
Furukawa Makoto will retake the role of Benimaru. His notable works are ACCA 13, 91 Days, Aldonoah Zero, Darling in the Franxx, and many more.
Goblin Gobuta will be voiced by Tomari Asuna, known for Fruits Basket and Toaru Majutsu no Index.
Famous for his roles in .hack, 91 Days, Ajin, Akatsuki no Yona, and more, Takahiro Sakurai will be reprising his role as Diablo.
Where to watch Tensei Shitara Suraimu Datta Ken Season 2:
The Broadcast Station information is given as – TOKYO MX, BS11, MBS, TV Aichi, TV Hokkaido, TVQ Kyushu Broadcasting, Tochigi TV, Gunma TV
But this is probably Japan only. Outside Japan, the Broadcast situation is still unknown and we don't know if the channels will show the dubbed version or subbed version. [Dubbed – English, English Subtitled ; Subbed – Japanese, English Subtitled]
We will be able to stream this season on Crunchyroll, but it will probably need a paid subscription. Also, Crunchyroll is known for geo-locking multiple anime so one should check that before subscribing.
As for the dub version, it will be handled by Funimation. It will be available to stream on the Funimation website but it has the exact same issues as Crunchyroll. Also, the dubbed version arrives 2/3 weeks after the normal version.
You can also check our list of best anime streaming websites if you are having bad luck with Funimation and Crunchyroll.
Darwin's Game Season 2 and Dr. Stone Season 2 will be releasing soon as well, so keep an eye out for them also.
That Time I Got Reincarnated as a Slime Season 2 Teasers
The journey of Rimuru has seen three amazing phases – the creation of a nation, the defeat of the orc lord and the adoption of Shizu's students. So what can we expect from the next season?
What new challenges will Rimuru face? What will happen to Veldora, will we see him again? What is the truth of this world, that was talked about in the last episode?
Will the Demon Lords have more exposition in this season? Will Rimuru grow stronger and finally be able to face a demon lord in combat? Will Rimuru be able to know who the Great Sage is and how he got reincarnated in this new world? Will we see a return of Shizu?
With so many questions and a plethora of direction for the anime to take, fans are very excited to see what the upcomings arcs of Slime Isekai has in store.
So far, we believe that Rimuru's world has some dark secret that involves sacrifices and it all connects back to the Demon Lords. We believe in the upcoming season, we will see Rimuru rise to the level of a Demon Lord and face some evil villain to save the world from destruction.
If you are interested in more stuff related to Slime Isekai, be it fan art, manga chapter discussion, web novel discussion, spoilers for future arc and so on, you should visit the subreddit, 'r/TenseiSlime' subreddit.
Also, you should keep an eye on our site as we will put more information when it gets released. In case you have any complaints or suggestions, please put them in our comment section and we will definitely get back to you. Your feedback is very important to us.
We will end this with short review of the first season of Slime Isekai.
Slime Isekai Review:
The isekai genre has been muddled in the recent times, owing to increasing clichés and mediocrity in writing. Due to the seasonal format of anime, every year multiple isekai get released.
These are mostly forgettable one-time watch shows. And in the midst of all these second rate shows, we get Slime Isekai, a genuinely good isekai show.
Through this season, Slime Isekai has proved its capability in world building and character writing. Rimuru is a genuinely well written character and his development is very nicely handled.
Despite being childish and fun-loving, he has shown impeccable decision making, presence of mind and leadership capabilities. He managed to form a nation, uniting multiple species that were previously at war. His power and intellect is worthy of praise.
We get a very large and diverse cast of characters. All of them manage to stand out properly, owing to their beautiful designs and personalities. We see how characters change under the influence of a strong leader and how they make good choices when they have something to look forward to.
We see multiple themes handled through this side characters, that is, loyalty, unity, jealousy, usurping, greed and so much more.
One character that particularly managed to stand out is Shizu, despite her low screentime. Her sad past, her journey to find peace, her actions and their effect on Rimuru; all of these are profound and beautiful in a sense. She brings a new level of maturity to the story. Her character is so well written that it warrants it's own spin-off.
The plot is ever-so-interesting. It never stalls at any place, frequently changing it's nuts and bolts, creating a new experience will every phase. First we got the reincarnation and discovery of powers and an ally. With this, it established a firm base to build up on.
Then we get to see great development in multiple characters, whilst building a nation. This not only serves as world-building, it also adds a lot of details of this new world, so as to familiarize the viewers with this new setting. The we get glimpses of the darkness in this world, viz the story of Shizu and the Orc battle.
We also get an idea of the supreme beings of this world and how utterly strong they are. The story quickly jumps ship, bringing in a new phase where Rimuru has to deal with some children and his interaction with them, via bonding and teaching is truly entertaining.
Slime Isekai is a very strong contender to be the zenith of the isekai genre. It even shines well in the animation department, owing to fluid action scenes, a certain degree of flashiness, a beautiful world with a variety of impressive characters, and so on. Even in the words of famous anituber Gigguk, Slime Isekai is the best isekai.
And here is the trailer for the upcoming Season 2 of the That Time I Got Reincarnated As A Slime anime.
There is news of Solo Leveling manga getting an anime adaptation as well, nothing has been announced but we will keep you updated.
Let us know your thoughts in the comments below and let us know if we missed anything in the article above. Thanks!