Dr stone season 1 just ended and now fans can't wait for the release of Dr. Stone Season 2 release date.
The first season of Dr. Stone was of 24 episodes and was animated by TMS Entertainment. The anime adaptation for Dr. Stone was announced in the 51st Issue of the Shonen Jump and as soon as the episodes released, it got popular instantly.
Dr. Stone was a quick success from its first episode and now that the first season has ended, fans can't wait to watch the upcoming second season of Dr. Stone.
A second Dr. Stone season was announced at the first season Finale and since the animators have not released any latest news regarding the second season of Dr. Stone, the second season might get released a little late.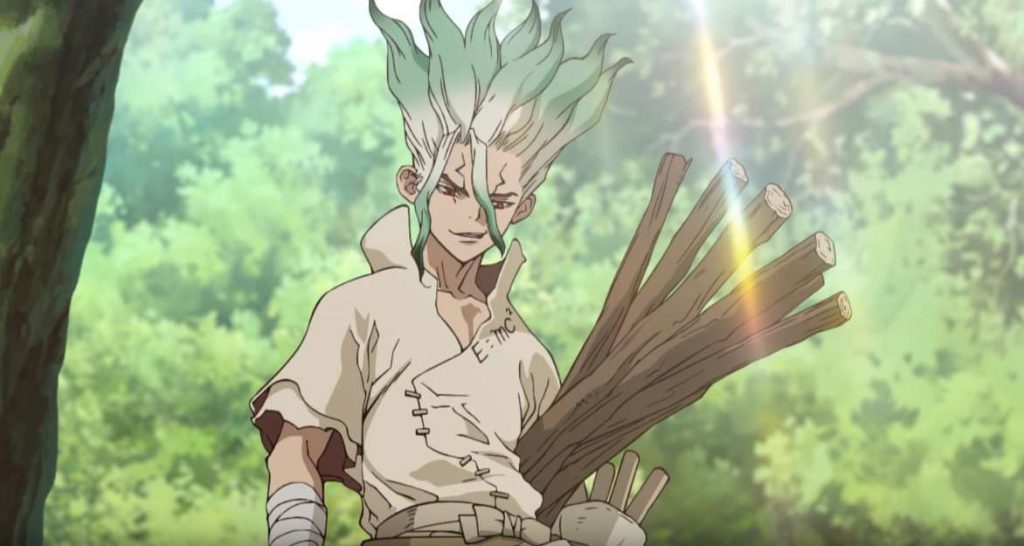 We expect Dr. Stone Season 2 anime to be released near the fall of 2020 and we will be updating the announced released date as soon as it gets released.
Before talking more about the upcoming Dr. Stone second season, let's talk about what happened in the first season and what we can expect from its upcoming second season.
Dr. Stone Main Characters
Ishigami Senku
Taiju Oki
Ogawa Yujuriha
Kohaku
Tsukasa Shishio
Ginro
Ruri
Chrome
Magma
Suika
Dr. Stone Season 1 Plot
It's been 3700 years since a petrification light turned all the life on Earth to stone creatures. The main character Senku Ishigami somehow gets de-petrified to find all the human civilization petrified.
Humanity has lost all of its advancement and now the fate of Earth and humanity is in Senku's hands. Senku revives Taiju Oki first as he is his best friend and Senku needs his help in order to restore humanity to all its previous glories.
Taiju and Senku start in their journey to invent and discover once again from point zero and depetrify all of the human beings on the Earth. Senku has noble plans but Tsukasa Shishio emerges as a formidable foe and has plans of his own.
Shishio wants to kill all of the bad people and start a kingdom of his own where only strong people will reside and there will be no place for evil people.
Senku and Taijo plan to overthrow Shishio by advancing in Technology and the plot thickens from there. Senku is a very talented scientist even being a teenager and he is humanity's last hope.
The first Dr. Stone season ended with Tsukasa Shishio and Senku planning for battle once the winter is over and now we can't wait to watch Dr. Stone season 2.
What Can We Expect From Dr. Stone Season 2?
Dr. Stone's second season will be all about Shishio vs Senku. It will be pure strength vs technology. Senku has some great fighters at his side but Tsukasa Shishio's strength is at a whole another level.
The main objective of Senku will somehow locate the petrification device and undo everything. We will get to see who is behind the petrification and why did he do it?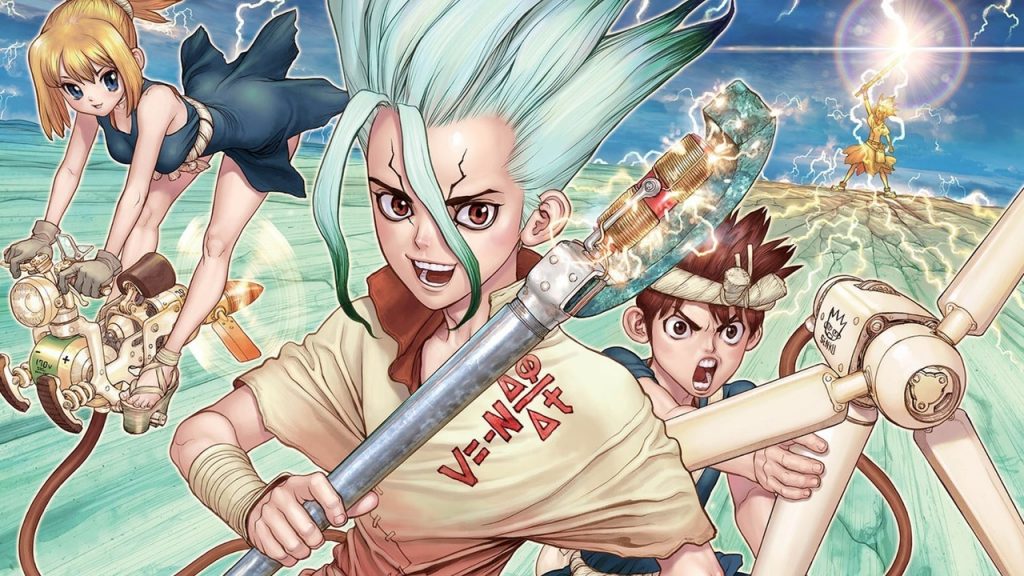 Why did someone petrify all of humanity? Was it a human or is there an alien race at work here? Dr. Stone Manga has already moved past the petrification arc and since it's an anime release date article, I will not be sharing any spoilers.
If you want to know what happens in the Dr. Stone Season 2 and can't wait for the season 2 release date then feel free to read the Dr. Stone manga.
Where Can We Watch The Upcoming Dr. Stone Season 2?
You can watch the upcoming Dr. Stone Season 2 anime on Crunchyroll and Funimation. The anime dub episodes for season 1 has begun airing on Toonami.
The studio has released a teaser for Season 2 on Youtube and it has been nicknamed Stone wars.
We will be sharing the Dr. Stone season 2 episode list and release dates as soon as it gets announced. So make sure to like our page on Facebook and keep following this site for all the upcoming news regarding Dr. Stone upcoming air date.
Dr. Stone Season 2 has been announced. The release date has not been announced yet. We will keep you updated. pic.twitter.com/dXYBxaHYui

— Strawhatmanga (@strawhatmanga) February 28, 2020
When Will TMS Entertainment Release Date of Dr. Stone Second Season?
The release date is yet to be announced and we will be sharing it as soon as it gets released.
Where can we watch Dr. Stone second season teaser?
We have included the teaser for the second season in our article above. We will be sharing Season 2 trailer soon as well.
Will Senku die in season 2?
Senku is humanity's last home and the whole anime and manga revolves around him, so it's safe to say that he won't lose against Shishio and die.
Make sure to read some of our articles on Solo Leveling Anime and One Piece manga. We will be sharing more articles like this in the future so stay tuned and comment what do you think will happen in Dr. Stone Season 2.