Looking for Solo Leveling Manga review and Solo Leveling anime release date? Then you are in the right place.
Today we will review the popular manga Solo Leveling and also when its anime gets released. Make sure to comment on why you like reading Solo Leveling I Level Up Alone manhwa and which chapter is your favorite?
Solo Leveling is a classic story of hunters vs otherworldly demons and how a weak level hunter goes beyond everyone's expectation to become the most badass hunter alive.
Solo Leveling is the story of Sung Jin-Woo who is a level "E" hunter, which is considered the weakest rank among all the hunters and Sung Jin-Woo is the weakest even in the E rank.
Solo Leveling shows us how the hunter Sung Jin-Woo levels up his stats alone and reach the top of the ladder without anyone knowing. Solo Leveling is an incredible manhwa with lots of action and scenes that send goosebumps all over my body.
If I would have to choose one manhwa to read in my whole life, I would choose Solo Leveling and today we will be reviewing all the chapters of the Manhwa Solo Leveling here in detail and we will also talk about when the Solo Leveling anime gets released.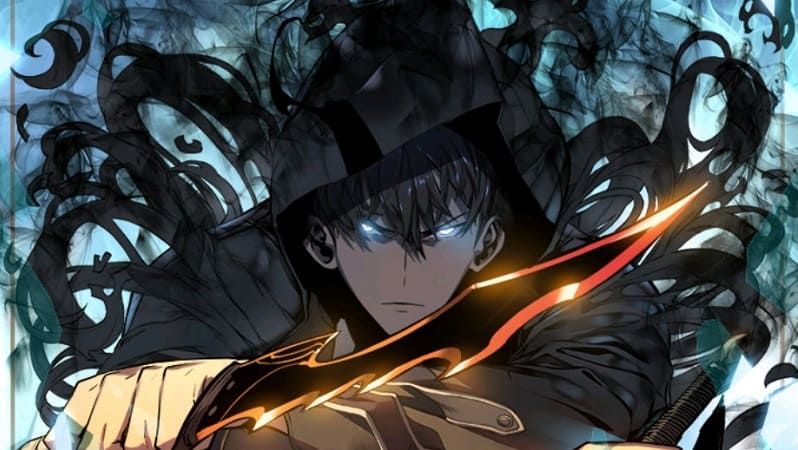 The Manhwa has millions of fans around the world and everyone can't wait for it to be adapted for an anime. Fans have even started a petition online asking for the release of Solo leveling anime.
Detailed Solo Leveling Review
Solo Leveling Chapter 1-50
Sung Jin-Woo is an "E" rank hunter that struggles in even the most basic dungeons and that is why he got the title of the weakest hunter alive. The Manga starts with Sung Jin-Woo wounded and holding a sword against magic beats in a dungeon and then the scene cuts to normal scenery.
The manhwa starts with Jin-Woo and the team planning for a new Dungeon raid that will change the whole course of his life. They enter the dungeon and it seems nothing special but as they clear the low-level monsters, they reach the boss gate and after a vote off they decide to go in.
As they open the doors to the boss room, they find statues all over and a throne in the mid. They find a tablet with instructions to clear the dungeon and leave out of there.
The tablet says to worship the Lord, then praise the lord and then prove their worth. Everyone seems to think nothing of it but Jin-Woo notices something.
Tt's a deadly dungeon with Magic beasts and everyone needs to prove their worth if they want to get out of there. Out of the eleven that enter, six of them die and only five remain alive and only because Jin-Woo decided to be the last to stay in there and sacrifice himself for the rest, thus proving his worth.
Jin-Woo then wakes up in a hospital with injury all over. Everything seems to be normal but he doesn't know how he survived. Suddenly a game type UI opens up in front of him that gives him that says Jin-Woo has become a player now and he needs to complete daily quests to level up.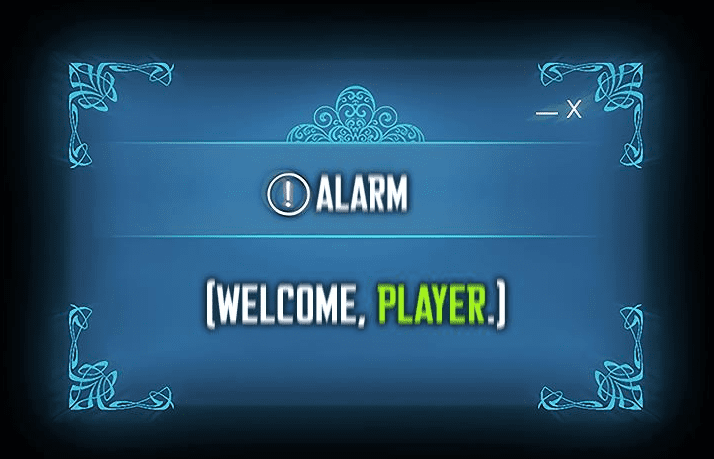 If he completes his daily quests he will level up and get stronger if he fails to complete the quests, he will get penalized and a penalty will be charged.
Hunter Sung Jin-Woo takes advantage of this opportunity to get stronger but completing quests and taking on low-level dungeons alone. His stats are increasing little by little and he is no longer the weak "E" rank hunter like before.
Sun-Jin Woo finishes monsters from the dungeons and gets magical items and daggers and abilities that make him stronger.
Jin-Woo gets called for a new dungeon hunt where he is asked to carry everyone's luggage as people believe him to be weak like before and not worth anything.
The leader of the party is Hwang Dong-Suk. The raid starts but it seems like Don-Suk has evil intentions and he is all about killing humans. He plans to use Jin-Woo as a wait while they mine precious crystals.
Jin-woo wipes out the boss and takes care of Dong-Duk as well while achieving higher levels. Hwang Dong-Suk is dead and the news reaches his brother who is an S ranker and now he is content to kill Jin-Woo.
There he meets Yoo Jin-Ho who becomes his partner for future endeavors. Jin-Ho asks Jin-Woo to help build a guild and for that, they need to complete twenty dungeon raids.
So the raid starts and Jin-Woo complete them one by one alone and get stronger in the process. Huang Dong-Su the younger brother of Hwang Dong-Suk wants to take revenue is heading to Korea soon to fight Jin-Woo.
Now that Jin-Woo has defeated many monsters and leveled up, a quest for him to Job change has come and Jin-Woo is excited to see what happens in the raid.
In the quest to Job Change, he finds a knight in the dungeon protecting the throne. The intense fight starts and Jin-Woo is barely able to defeat him. So the red knight is defeated but the dungeon doesn't end there.
The dungeon has many other knights that are controlled by magicians. Jin-Woo now has to slay the magicians and complete the job change quest.
The quest is over and with the points, Jin-Woo has collected, he will be able to choose a Class for himself. He thinks of himself as an aggressive type so he hopes to choose "Assasin" or "tank" but the system chooses the class for Jin-Woo.
The system chooses Necromancer to be his class and now he can create an army of the dead. His remaining point gets added and once Jin-Woo reaches the feat limit he gets promoted to the title of "Shadow Lord".
He now has the ability to extract shadows from the dead and make them a soldier that serves him. He raises the army of knights and then the super knight "Igris".
Igris is his first S rank shadow and the rest are general or elite level shadow soldiers. Now that hunter Sung Jin-Woo has an army of the dead, he can clear dungeons on his own.
As the story progresses, he enters a Red gate which is a high-level dungeon and gets his another high-level shadow of A rank hunter "Kim-Chul".
Solo Leveling Chapter 50-100
Jin-woo clears the red gate dungeon and gets strong shadows for his army in exchange. Huang Dong-Su believes Jin-Woo to be dead after entering the red gate and thus leave Korea to return to America.
Solo Leveling Chapter 56 introduces a new character that is found inside a dungeon and everyone believes him to be a monster disguised as a human.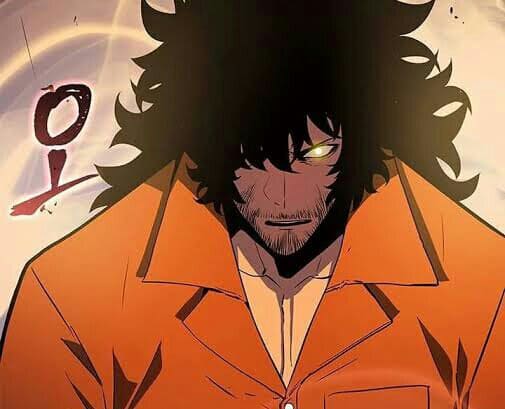 The Solo Leveling ant arc starts from this chapter as well and it seems like there are mutated ants causing chaos in certain parts of Korea and if left alone, they will be a threat in the future.
The new character is taken to the American hunter association and he is being interrogated by fellow hunters. The character introduces himself as a Korean and a hunter as well.
Huang Dong-Su is the person interrogating him and from their talks, it seems like the person in question is Sung Jin-Woo's father and an S rank hunter.
Sung Jin-Woo is busy clearing the demon castle and leveling up while getting strong items and loads of money. Sung Jin-Woo is trying his best to clear all the dungeon floors to get legendary items so that he can heal his mother who is in eternal slumber.
The next chapter is Jun-Woo's rank evaluation and the orb shows Error. The machine is not able to determine Jin-Woo's rank and the person in charge of testing is confused as to what just happened and that is when she gets to know that the same happened two years ago when Cha Hae-In tested.
So Jin-Woo is S rank and since the machine showed "Error" he is asked to come at a later date for re-evaluation. Several other S rank hunters are introduced in chapter 63 as well like Choi Jong-In.
The hunter association president tries to recruit Jin-Woo knowing that he is an S rank but Jin-Woo Declines. Jin-Woo decided to join Hunter Guild raiding party as A miner to see what A rank dungeons are like.
There he meets the infamous Cha Hae-In and Choi Jong-In disguised as a miner. No one notices him there as he is using stealth to conceal his presence.
The raid finishes and next day the second raid begins but this time it's a low-level raid and since the porter of Hunter's guild is missing, they ask someone from the Mining team to join them as porter and Jin-Woo raises his hand.
Jin-Woo goes in with them but soon they realize that it's not an easy dungeon as there are high-level Orc's inside. The fighting is intense and Jin-Woo is able to clear the dungeon alone and somehow Cha Hai-In the S rank hunter walks in on Jin-Woo clearing the dungeon alone and the news reaches everyone's ears like wildfire.
The day of re-evaluation has come and all big names of the Korean hunter guilds and association are present there to see how Jin-Woo does in the re-evaluation.
Jin-Woo becomes a certified S rank in Solo Leveling Chapter 77 and the story progresses. Sung Jin-Woo is able to heal his mother with the magic potion and the family is back once again and then the next chapter shows the birth of the Ant king.
The Ant arc starts and it is very familiar to Hunter x Hunter Ant arc where there is a Queen ant laying eggs and the ants are getting stronger because of the mutation and there's an Ant king that's stronger than everyone else.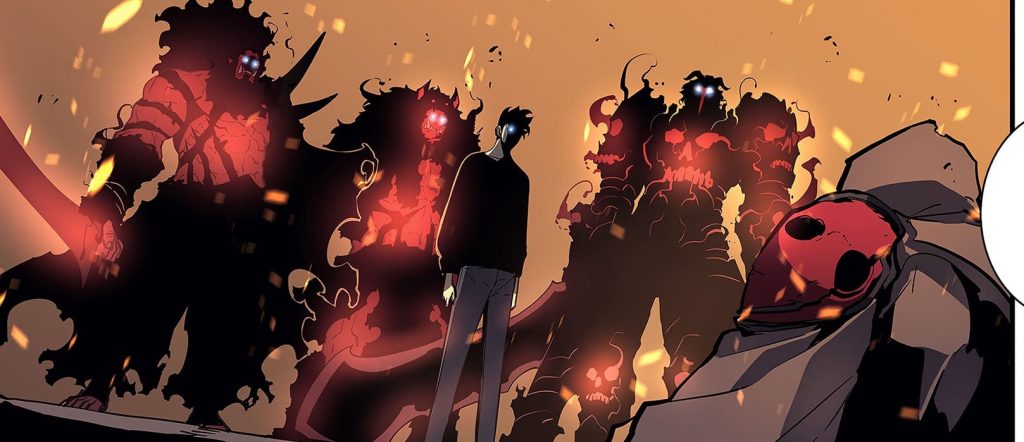 Solo leveling really made the Ant arc its own with the beautiful art and aggressive fight styles. All the S rank hunters are present in the hunter association and the Japanese S rank hunters are arriving as well.
They will be combining forces to defeat the Ant king. Japan S rank team proposes for a warmup between the two countries and everyone participates.
Japan's S rank team has the upper hand until Go To Ryuki the strongest hunter challenges Jin-Woo. Sung Jin-Woo goes serious and the fight gets intense but gets stopped because of both of them getting hurt and the association building getting destroyed.
Once all the preparation is done, everyone leaves for the Reju island where all the ants are but Jin-Woo stays behind.
Solo Leveling Chapter 100-Present
Everyone seems to have an easy time taking care of all the ants, even the queen but then the ant king himself shows up and as we can expect, he is strong beyond belief.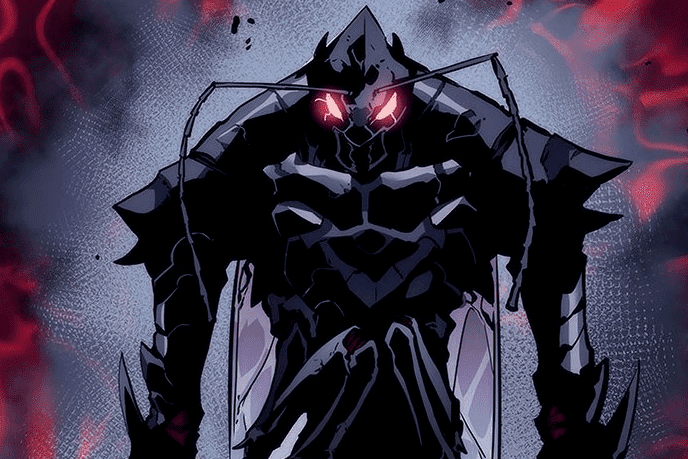 Not even all the S rank hunters together can defeat the Ant king and that is when Jin-Woo appears on the island to save them. Goto Ryuji, and Min Byung-Gu get killed by the Ant king even before Jin-Woo arrives.
Now Jin-Woo is tasked with eliminating the Ant king and as we all expected, even the Ant king is no match for the mighty Jin-Woo. The ant king finally gets killed by Jin-Woo in the Solo Leveling Chapter 105 and he extracts the ant king shadow in Solo Leveling Chapter 106.
Solo Leveling Manhwa Conclusion- Should I Read It?
This is the simplest way in which I can express my opinion about Solo Leveling manhwa
Solo Leveling is the best thing I have ever read after One Piece.
I totally recommend reading the Solo Leveling manga as it's exciting, intense, and full of mysteries. The manga is still going in and the future chapters will show us what happens with Jin-Woo father and who is the highest level demon that the author is forecasting?
Will anyone be able to defeat Jin-Woo or will he continue to rank up undefeated?
There are so many questions going on in everyone's mind and all those questions will be answered soon.
Fans are eagerly waiting for the release of Solo Leveling anime and we will be discussing its release date in this article as well.
What Is The Solo Leveling Anime Release Date?
More than 100 chapters have been released and fans can't wait to watch Solo Leveling anime on the big screen, but there has been no news of the anime getting released anytime soon.
Am I the only one who thinks Solo Leveling could be a great anime? from r/sololeveling
Fans all over the world are praying for the studios to release Solo Leveling anime and fans have even started a petition asking Netflix to adapt the manhwa as an anime.
More than 80,000 signatures have been collected so far and we need a total of 150,000 words for anime studios and Netflix to consider our petition.
So if you have not signed the Solo Leveling anime adaptation petition yet, make sure to head over to Change.org and sign the petition and check out our list of anime streaming websites online.
There's no news regarding the Solo Leveling anime release date for 2020, so we hope to hear from Webtoons and Netflix soon and till then you should check out other manga like solo leveling.
Webtoons even released a Solo Leveling trailer hinting at the Solo Leveling manga getting adapted as an anime but we have not heard any news from their side on this yet.
We will keep you updated with the Solo Leveling manhwa anime release date and news as soon as they get released. Make sure to check our posts on Haikyuu Manga and One Piece.