Mark your calendars! Jujutsu Kaisen anime adaptation has been announced for TV. Fans are really excited about this since it has been a really great addition to Weekly Shonen Jump's ranks.
The news was initially announced in 2019's 52nd issue of Shueisha's Weekly Shonen Jump. Jujutsu Kaisen by Akutami Gege has been serialized in it since March 2018. It took its time to settle in, but over the last few months, its popularity has skyrocketed.
In 2019, Jujutsu Kaisen ranked 8th in the top 10 bestselling manga of WSJ. Going by March 2020, it has continued its great sales, surpassing Black Clover multiple times and popping into the top 5 sellers every now and then.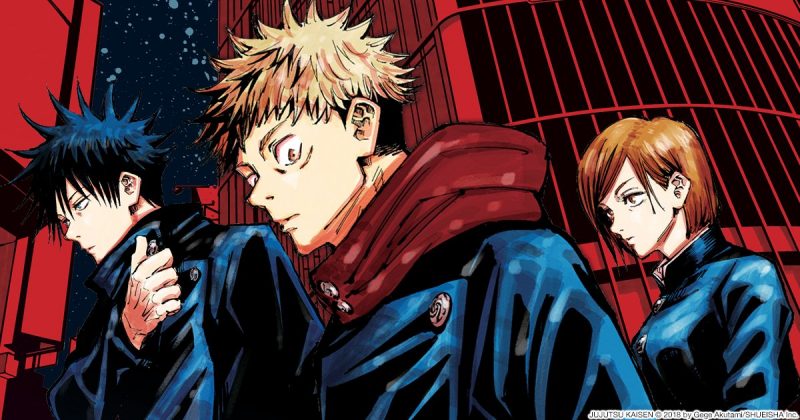 Talking of anime adaptations, there is news of Solo Leveling Anime adaptations going on and we will get to know more about it soon.
The One Punch Man Season 3 and Dr. Stone Season 2 will be released soon, so make sure to check them out as well.
The Premise of Jujutsu Kaisen
Story:
Yuji Itadori leads a normal and monotonous lifestyle, despite possessing highly above average physical abilities. His simple lifestyle of visiting his grandfather and hanging out with some outcasts is suddenly interrupted as they chance upon a mysterious, cursed item.
Little did he know what chaos awaits him. Yuji, after ingesting the cursed item, is introduced to a new life, filled with Shamans, Demons and Curses. The item he ingested, is a fragment of Ryomen Sukuna, a legendary demon with unmatched power.
And thus begins Yuji's journey. A journey of survival, recognition, self-discovery and helping others.
Characters:
1) Yuji Itadori is a 15-year old, physically gifted boy with immense athletic prowess. In order to protect his friends, he ingests a mysterious finger and thus, is introduced to a world of Demons known as Curses.
His task is to gather and ingest all the remaining parts of the same curse, who's finger he ate. He joins the Tokyo Metropolitan Magic Technical College and agrees to their deal.
2) Megumi Fushigoro is a student of the Tokyo Metropolitan Magic Technical College and is a first-year student sorcerer. He has great prowess and becomes Yuji's first friend. He is one of the people who revolted against Yuji's death sentence. He manipulates his shadow to create spirits and exorcise Curses.
3) Nobara Kugisaki is another first-year student at Tokyo Metropolitan Magic Technical College. She becomes a teammate to Yuji and Megumi during their first mission. She uses a special Hammer and Nails to exorcise.
4) Satoru Gojo is a teacher-cum-sorcerer at Tokyo Metropolitan Magic Technical College. He tutors both Yuji and Megumi. His incredible powers have earned him the title of the Strongest. His curse power is Spacial Manipulation.
The Jujutsu Kaisen Anime Adaptation
TOHO Animation will be producing the Jujutsu Kaisen anime and the Studio is rumored to be MAPPA animation.
TOHO is known for great anime like My Hero Academia and Haikyuu while MAPPA is famous for Terror in Resonance, Kakegurui, and Dororo.
The number of episodes has not been revealed yet however we can tell that if the number of episodes is 24-26, which is much more feasible over a 12-episode series, check out our list of sites to watch anime online when the Jujutsu Kaisen Anime get released.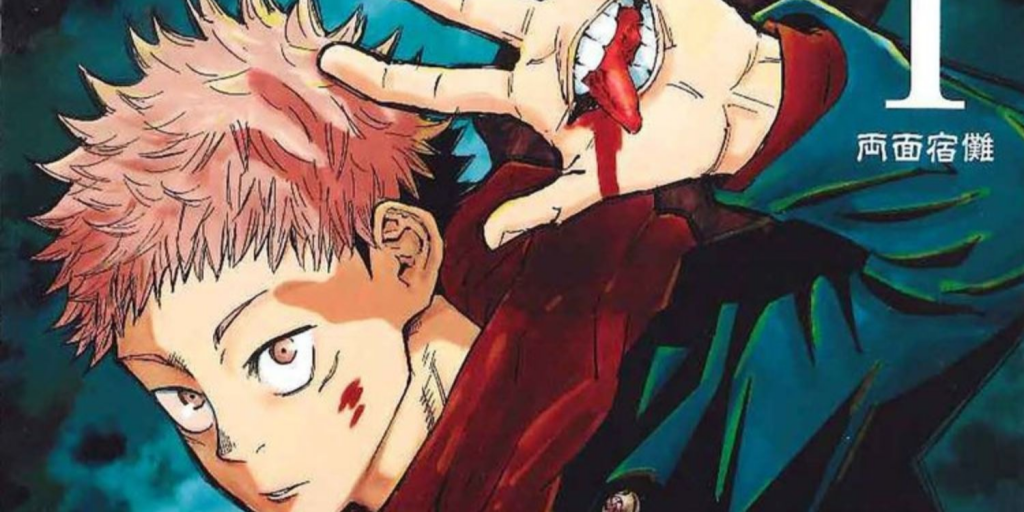 Thus, the manga will be adapted up to the Goodwill Event Arc, covering up to 54 chapters. It might take a slower approach as well, adapting up to the Vs. Mahito arc, covering 31 chapters.
This has not been announced, so we can't say for sure, but it will definitely be either of these two arcs. There is a prequel arc, called the Cursed Child arc, that will definitely be incorporated into the anime if it contains up to the first 31 chapters.
Based on Jump Festa in December 2019, 3 cast members have been confirmed.
Junya Enoki, known for Katsugeki/Tokugen Ranbu and Mobile Suit Gundam Nt, will play Protagonist Yuji Itadori.
Yuuma Uchida, known for Ahiru no Sora, Grand Blue, and Fruits Basket, will play Deuteragonist Fushiguro Megumi.
Asami Sto, known for Chihayafuru, Death Parade, and Bunny Girl Senpai, will play the female lead, Nobara Kugisaki.
It is rumored that Nakamura Yuichi, known for Clannad, Hyouka and Fairy Tail, will join in as Satoru Gojo.
Translated: At #Jump Festa 2020 #Twitch visual ban on teaser!
Announcing the cast of Satoru Gojo at the Jump Super Stage!
Satoru Gojo: #Yuichi Nakamura#Magic sorcery https://t.co/flPncXUZDp

— Strawhatmanga (@strawhatmanga) March 18, 2020
So far, 3 promotional videos or ONAs by Yokohama Anime Lab have been released on Youtube.
Keep an eye on their twitter – @animejujutsu for any future updates.
Knowing Gege Akutami:
Born in 1992, Gege Akutami is the mangaka of Jujutsu Kaisen and its prequel Tokyo Metropolitan Magic Technical School.
After multiple one-shot submissions to Shueisha, which includes Kamishiro Sosa and No.9, the short-series named Tokyo Metropolitan Magic Technical School received wide acclaim. And that led to the serialization of the series, renamed Jujutsu Kaisen.
While Akutami is the sole creator of the series, some of its spin-offs are handled by different individuals. A light novel named 'A Soaring Summer and Returning Autumn', was published by Shueisha.
It is a side-story of the series, penned by Ballad Kitakuni. He also wrote a second volume to that, titled 'A Thorny Path at Dawn', which was published later.
A Short Review of the Jujutsu Kaisen Manga
Jujutsu Kaisen introduces us to a pseudo-fantasy world of Curses and Exorcists. It exists in the real world, unknown to the normal man. The Sorcerers form sort of a secret cult, battling the Curses using their unique Curse Powers and protecting the normal man.
Plot: 9/10
The story has a very natural and smooth way of progression. Every arc handles a unique bit; introducing the characters, presenting a proper motivation and supplementing it, making the main character face tough choices, revealing the antagonist teams and so on.
At no point does it have to drag its weight. It transitions fast, jumping from character to character, associating them into harmony. Since the manga is plot-driven, it's great pacing constantly keeps the reader engaged.
Characters: 7/10
The protagonist is still in the making. His qualities are known but he still has a lack of drive. His character arc focuses more on how he handles his misfortune.
The manga will probably be a long-running one, and so, the development of Yuji is yet to come. So far, he has been outclassed by side-characters Gojo and Sukuna.
Gojo gives of the cool guy vibe, his personality enrobed with confidence. His presence creates a sense of security amongst his peers and his brief fight was a major fan favorite.
Megumi and Nobara have had their spotlights for a considerable time now. Both of them have shown capability and lots of room for future development.
Sukuna is the main antagonist and his extremely short presence was filled with a special charm. His powers are incredible and the lore built around him precedes him at all times.
He is rightfully feared, given how he dominates his opponents, easily manipulating them. His relationship with Yuji is an especially interesting one.
They have a strange rivalry, trying to outmaneuver each other during every confrontation. And yet, they protect each other for their mutual benefit.
Art: 7/10
Given the fact that it is a weekly manga, the sketchy feel of the artwork can be excused up to some degree. Character design is moderately creative and the expressions could be better.
There is an overall lack of neatness. The fights are extremely well choreographed.
The movements are always precise and easily understandable. The abilities are used in clever manners. The development of characters, while they're in the midst of a fight, is very well done though well-executed dialogue writing.
Enjoyment: 8/10
At no point is the manga boring. With a strong start, it keeps going uphill, making the reader anticipate the events of the next chapters. The creative powers and fine storytelling is ever-present.
With each arc, it gets better and its potential is incredible. It can definitely be one of the big 3 together with One Piece if it keeps up its flow.
We will keep you updated with all the Jujutsu Kaisen anime release date, cast, characters, plot and everything. Make sure to check our articles on mangastream and Luffy vs Kaido while you wait.