Today we will be sharing our list of best anime 2020. This list highlights the best anime released or to be released in 2020.
The year 2020 has not been a kind one. It has been plagued by multiple issues all over the world and now, due to the COVID-19 outbreak, we're in the midst of a huge quarantine. This has affected Japan and the anime-manga industry has been suffering due to this.
However, despite so much trouble, this year has provided us with multiple great anime. We are here to present you with the very best anime that have aired in 2020. We are including anime whose majority of episodes have aired in 2020.
We have shared a list of sites to watch anime online, so make sure to check them out as well if you want to find suitable sites to watch anime list below.
If you see any favorite anime of yours missing from this list, feel free to comment below and we will consider adding them to this list of our best anime to watch in 2020.
This list includes winter 2020 anime as well as Spring 2020 anime titles. We will be adding more to this list as the year progresses, so stay tuned.
Since we have got no news on the Solo Leveling anime and Jujutsu Kaisen anime release date, we have not included them in this list, but let's hope they get released soon.
Our List of Best Anime 2020
15) Plunderer
Written and illustrated by Suu Minazuki, this Fantasy ecchi series is the wildcard of Winter 2020 anime. The manga is serialized in Kadokawa Shoten's Monthly Shonen Ace. It is made by Studio GEEKTOYS and Funimation is its licensor.
Plunderer is an adventurous tale of Hina, as she strives to fulfil her mother's final wish. The story is based in the fictional world of Alcia, where the most important aspect is special system called 'Count'. Count is a number engraved on people's bodies, that is related to their life.
It essentially judges their value and depending on this Count, the lives of people play out. A higher count rewards them with great benefits and lifestyle while the lower one awards them a detrimental one. Once the count reaches zero, the person is sent to the Abyss, a place worse than death.
Hina saw her mother dragged into the Abyss and her journey is to find 300 year old war heroes called Legendary Aces. She meets the first of the 4 aces, Licht Bach, in a fateful encounter and thus begun a grand tale.
14) Darwin's Game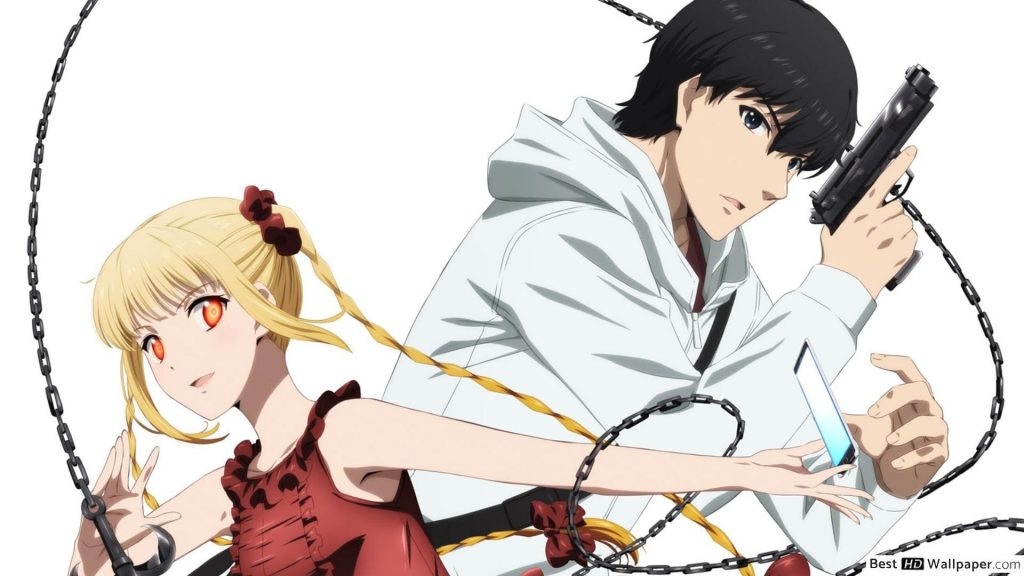 The most popular debut in Winter 2020 season, Darwin's Game got huge appreciation amongst new anime fans. It is a series written and illustrated by 2 men operating under the pen-name of FLIPFLOPS. Studio Nexus adapted it under the rights of Aniplex.
Darwin's Game is sort of a reverse isekai. The characters use a mobile app of the same name which starts the game. They are granted special abilities called Sigils, which help them fight other players.
They receive points which can be used to buy real-life items. It is a high-risk high-reward game, where players get to fight, form clans, take part in events and so.
The main character Kaname Sudou joins the game accidentally and is deeply disgusted by its cruel nature. He resolves to beat the game and bring it to an end. Together with a handful of allies, he starts this vile game and his path is filled with hurdles of increasing difficulty.
The series has been praised for its good animation and mysterious plotline and that is why it has earned a place in our list of best anime 2020. It is a great thriller managing to keep the audience at the edge of their seats whilst also ticking them intellectually using its analysis and strategy side.
It is a great option for anyone interested in death battles and Darwin's Game Season 2 will be releasing soon as well.
13) Re: Zero Season 2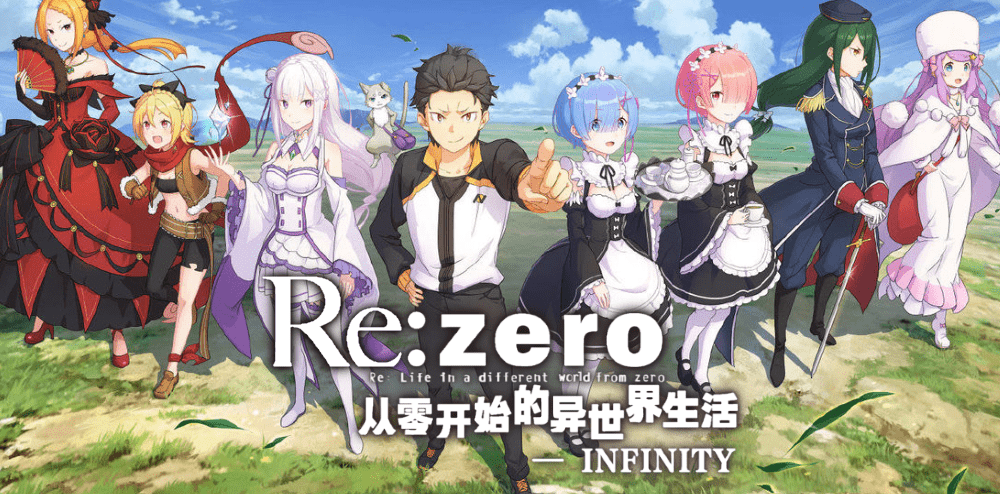 Tappei Nagatsuki and Shinichirou Otsuka's Re:Zero -Starting life in another world is a light novel. It's first season showed massive uproar in 2016 and had a bipolar reception. Most people deeply loved and appreciated its characters. It's second has been highly anticipated for so long and fans have finally got what they wanted.
Subaru Natsuki is a otaku who suddenly finds himself in a different world. He accepts this very easily, believing it to be his calling in life. He meets Emilia and becomes deeply infatuated with her.
He decided to follow this dream girl. However, things are not easy for him. He faces multiple perils in this new world and everytime he gets killed, he finds himself back in time, sort of like a checkpoint in a game.
Studio Whitefox did a great job adapting the first season. Given its widespread acclaim, we are expecting a lot for the new season. It is rumored among fans that this season will cover the very long yet exciting, arc 4 and throw in parts of arc 5 in as well.
In the last season, we saw great development in Subaru's character, where he tries to overcome his self-deluded nature and tries to become a proper, responsible man. We are now expecting him to return to Emilia and begin a new phase of their journey.
Dr. Stone: Stone Wars Season 2
Inagaki and Boichi's Sci-Fi Shonen is a fresh breath in Shueisha's Weekly Shonen Jump. The series broke the generic shonen tropes and brought forth a new form of enjoyment.
It interweaves an adventurous survival story with simplified applied science. Dr. Stone has a huge cast of characters that manages to unite prehistoric tribes to modern culture, adding another interesting angle to the fold.
Our protagonist Ishigami Senku is a genius scientist, who wakes up thousands of years later into the future. Mankind had been petrified by a strange light and the world went back to a prehistoric state.
Senku and his friends use their modern knowledge to survive in this new world. But things will get more complicated and a lot of challenges await our heroes.
Season 1 saw Senku preparing for battle against Tsukasa. His determination is boosted after he manages to listen to his father's message, that stood the test of time. It is time for the showdown.
Senku, aided by his followers in the village and Tsukasa, followed by his army of strong men will face off in Dr. Stone Season 2: Stone Wars. It will be probably be taken up by TMS Entertainment as they did a fantastic job with Season 1.
Given their reach, and funded by TOHO and Shueisha, Stone Wars will be a very influential anime. It will air in Summer 2019 and is definitely one of the contenders for Anime of the Season.
That Time I got Reincarnated as a Slime Season 2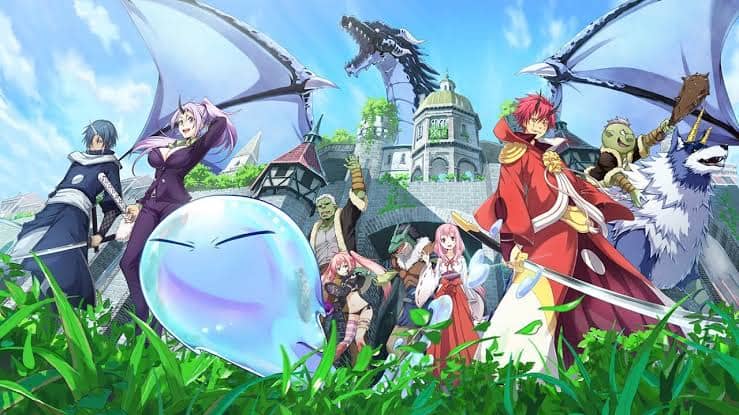 TenSura or Slime Isekai is a light novel written by Fuse and illustrated by Mitz Vah. It has a very popular manga adaptation that is illustrated by Kawakami Taiki, published in Shonen Sirius. The series has received widespread acclaim, which lots of people claiming it to be the best of the isekai genre.
Satoru Mikami, a 37 year old corporate worker is unexpectedly stabbed and dies. He is then reincarnated in another world, in the form of a slime. He has received a huge amount of abilities like resistance to heat, pain and so. As a slime, he can engulf anything and take any shape or form.
With these newfound powers, he sets out to explore this new world and meets a dragon named Veldora. They become friends and he promises to set his friend free one day. He assumes the name of Rimuru Tempest.
Rimuru's journey is one about reshaping his destiny. He resolves to form his own path taking in followers and forming alliances. The journey is filled with battles, friendships and great comedy as well.
Studio 8bit and Funimation did a perfect job adapting it. The colour palette was exceptionally impressive, helping to flesh out the huge number of interesting characters.
The next season, which actually started the sales spree for the series, will definitely be a good addition when it airs in Fall 2020.
10) Fate/Grand Order: Absolute Demonic Front – Babylonia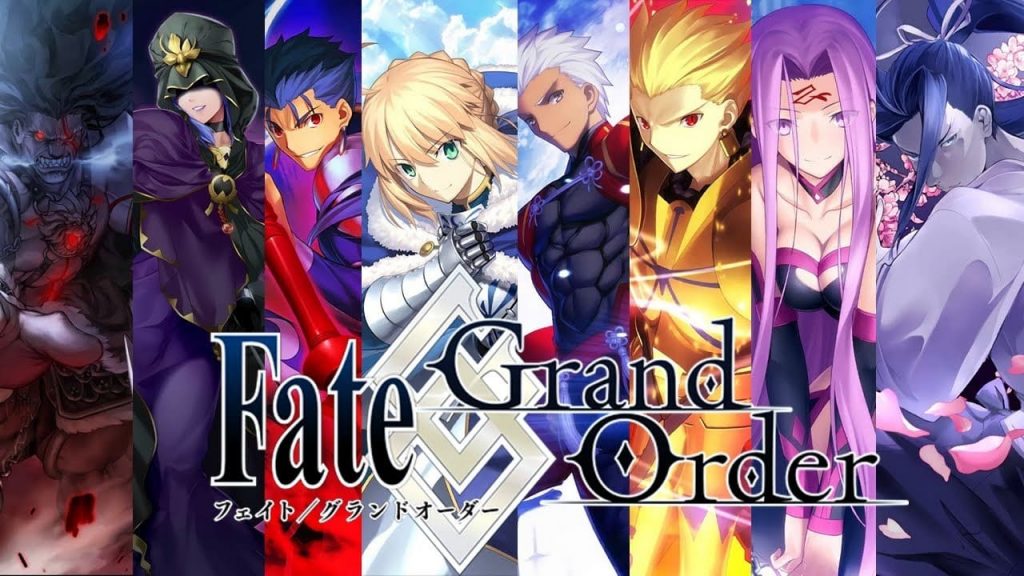 The Fate franchise is one of the most popular cult classics. Fate/ Stay Night and Fate/ Zero constitute the main route. Babylonia is an alternate route which tells us one of the best stories in the Fate universe, adapter from the Fate Grand Order Mobile Game. It is one of Studio Cloverworks' best anime.
This is one of the best ways to enter the series. It contains a fantastic storyline that is neither too complex, nor so simple as to make it seem distanced from the normal Fate stories.
While the protagonist can be labeled as just fine, its lineup of supporting characters is highly impressive. It does a great job with Gilgamesh, the best character in the franchise. The chemistry between the main character Ritsuka and his servant is one of the more enjoyable aspects of the show.
The story is set in 2016, in an alternate reality where mankind has perished. Only a select few are alive courtesy of a secret Mage Organisation. We see our heroes try to reset the world to a better point.
Traveling back in time to repair Singularities, thereby changing history, this is a grand journey involving magical battles against Mystical Deities.
9) The Promised Neverland Season 2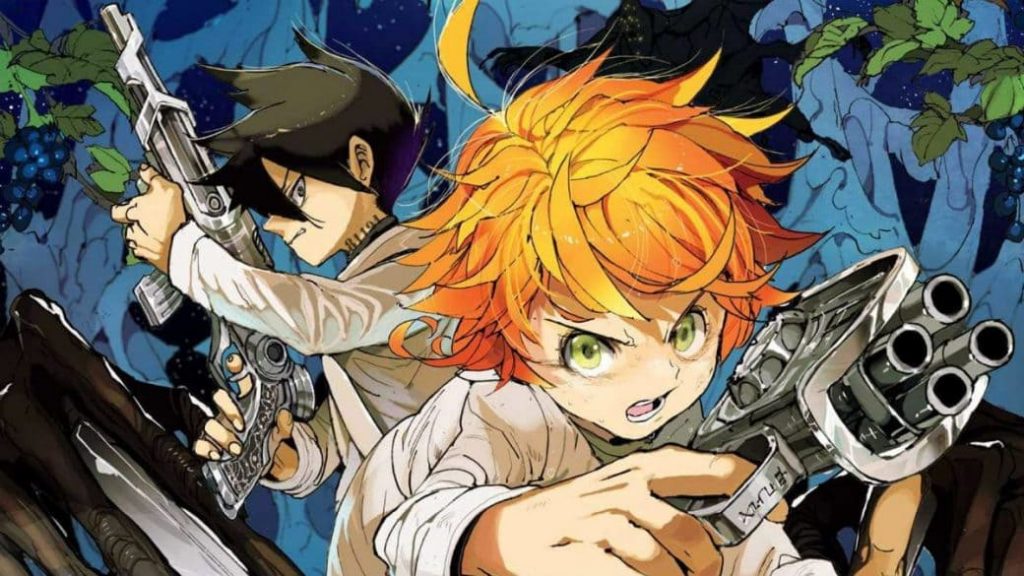 Written by Kaiu Shirai and illustrated by Posuka Demizu, Yakusoku no Neverland is one of Weekly Shonen Jump's most famous ongoing titles. It appeared in Shueisha's top 5 selling manga series of 2019.
It's psychologically thrilling nature is somewhat unique to shonen and that makes it special.
The Grace Field House is an orphanage surrounded by a big forest and giant walls. The orphans lead the cheerful life under the care and tutelage of a woman they call 'Mama'. Ema, Norman and Ray are the 3 main characters. They are very bright children and help Mama in taking care of the other kids.
However this peace is soon disturbed when they discover the truth to the orphanage. They realise the terrible danger they're in. They find out about the cruel fate of the orphans who get to lived and the real nature of their beloved Mama.
Season 2, which will probably be adapted by Studio Cloverworks will air in Fall 2020. After the successful escape of the orphans from the Grace Field House, what future awaits them?
The outside world is not a safe place. How will a bunch of kids survive? The Promised Forest Arc will be adapted and we will get to know more about the outside world.
This series has nothing but surprises and thrills for us and is definitely going to be one of the A-Listers of 2020.
8) Major 2nd Season 2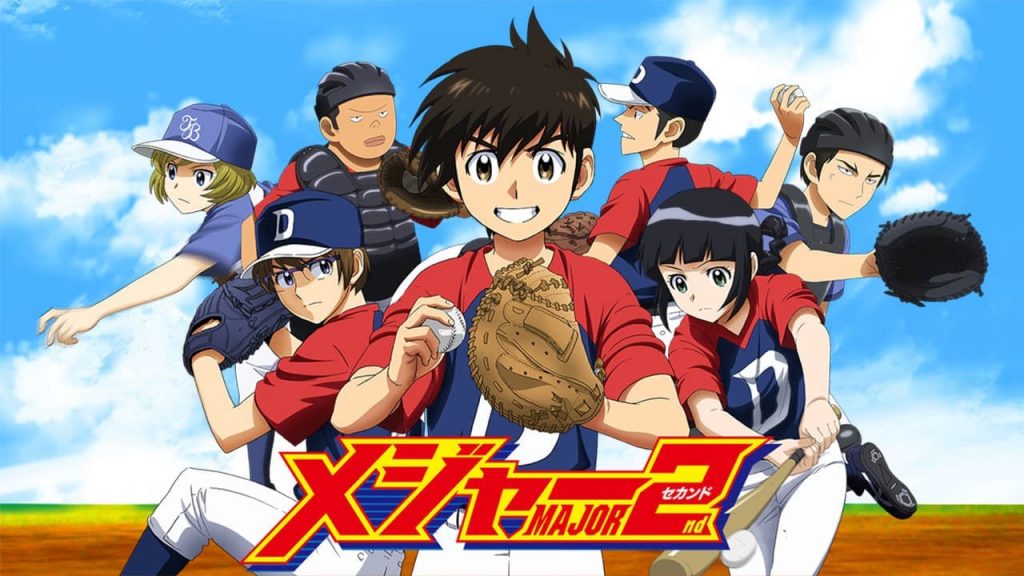 Major 2nd is a sequel to the original Major manga. Both series are written and illustrated by Takuya Mitsuda, and are published in Shogakugan's Weekly Shonen Sunday magazine. The original was a long-running manga of 78 volumes and it had more than 50 million sales, making it one of the best-selling manga.
Major was the biography of Goro Honda, as he went on to become one of the best baseball players in the world. Major 2nd is the story of Goro's son, Daigo Shigeno.
Being the son of a superstar, Daigo has giant shoes to fill and everyone has great expectations from him. Will Daigo succeed in living up to the legend that his father created or will he fall flat?
Major 2nd is Mitsuda's love letter to the fans who loved his original series. It is emotionally challenging, and deeply relatable for many of us. Not only do we get a fantastic sports plot, we also get a very good romantic plot. The lead characters are very interesting and easily grab our attentions.
The second seasons continues on this journey. It is deeply nuanced with great comedy as well. Studio OLM continues to perform very well in adapting this series. The adaption is very good with an extra sparkle in the voice acting department.
7) Chihayafuru Season 3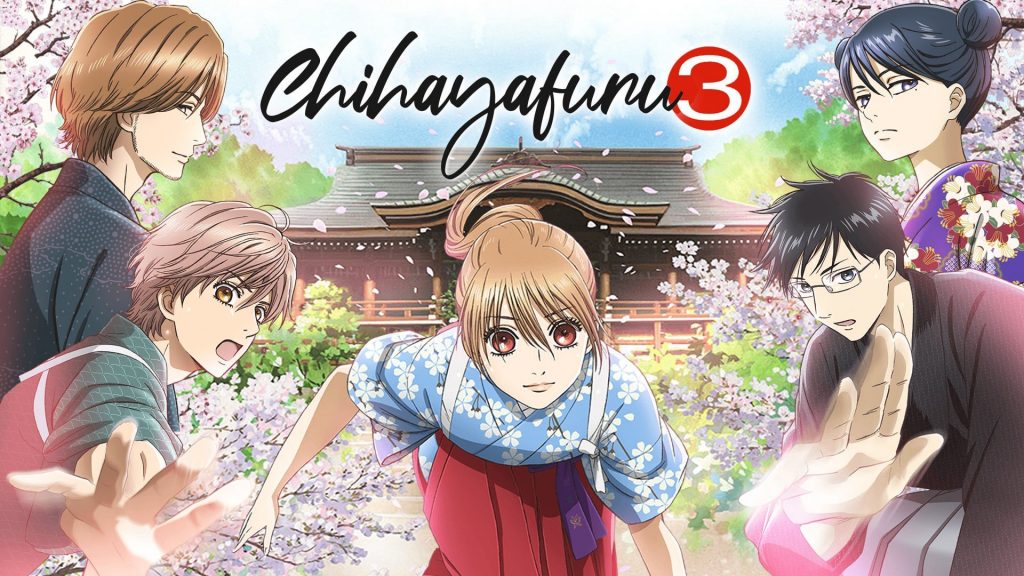 Chihayafuru is one of the most popular and influential Josei drama in the animanga community. Its main appeal lies in the brilliance and beauty of the traditional Japanese game of Karuta aided by a very romanticized love triangle. It is made by Yuki Suetsugu and published in Kodansha's Be Love magazine.
Ayase Chihaya of Mizusawa highschool is an avid fan of Karuta and wants to be a professional. Not only is she gifted at the game and its subtleties, Karuta is her connection to her two best friends. Her motivation and passion are boosted by the wonderful memories of her childhood. She aims to be the Queen in Karuta.
Then comes her two friends. Arata is a gifted Karuta player, with blood ties to the sport. However, the death of his grandfather traumatizes him. His challenge is to overcome this, recover himself physically and emotionally and then become the Meijin.
Taichi is deeply in love with Chihaya and while he initially chooses to be serious at the sport because of her, he realizes how good the sport is. Despite being the best looking one, he fails in his romantic endeavors since Chihaya is emotionally dense.
Season 3 is the long awaited sequel of this fantastic story. Adapted by Studio Madhouse, it retains its perfect visual appeal and a great production design. It has been praised to very extents, not only for the great storyline, but also the depth of the characters and their chemistry.
This seasons brings about great changes. We see immense progress in both the plotlines which severely affects our perception of the characters. The character drama reaches new heights of excellence. The Karuta side makes great strides as well, making this the best season of the series.
6) Yesterday No Utatte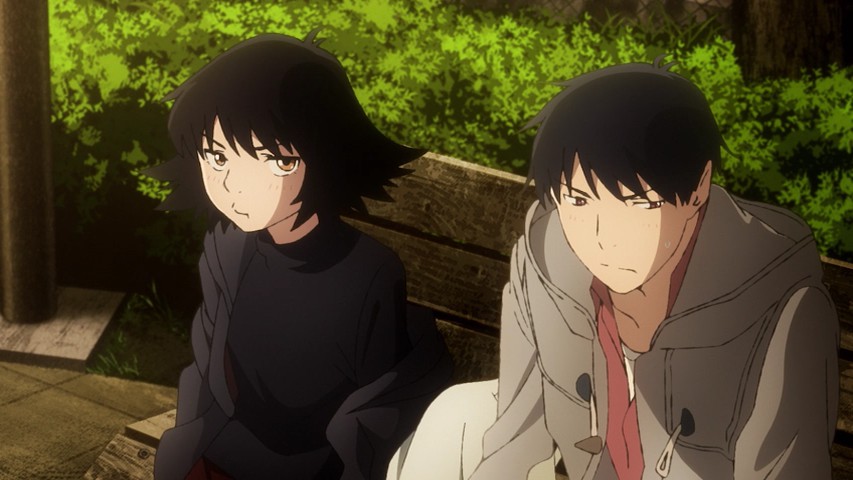 This seinen romantic drama is a work of Kei Touma and was serialized in Grand Jump. The manga is completed with 11 volumes in circulation. This series adds a much needed type of romance to the anime pool, i.e, mature romance.
It is being adapted by Studio Doga Kobo, who are known for their works in Slice of Life genre, like Dumbell Nana Kilo Moteru? and Himouto! Umaru-chan.
Sing 'Yesterday' to Me is a story about a college grad, Rikuo Uozumi. He is defined by his lack of passion and a mundane lifestyle. Working at a convenience store, his life goes by uneventfully. But things take a turn when he meets his former flame, Shinako and another girl Haru.
It is an emotionally charged character drama which truly grasps the inner psyche. We get love triangles, as we struggle to see how our main characters handle their lives and sort out their situations.
We get to know more about each of them, seeing as they develop emotionally. It is surprisingly realistic and being a seinen, it doesn't shy away from delving deep into a character.
Being highly relatable for multiple people, it is one of the contenders for Anime of the Season. It has great character designs and animation. The music properly captures tone of the moments, making them even better.
There is a resemblance to Makoto Shinkai works but this being a long series, is much more complex and well-executed.
5) Kingdom Season 3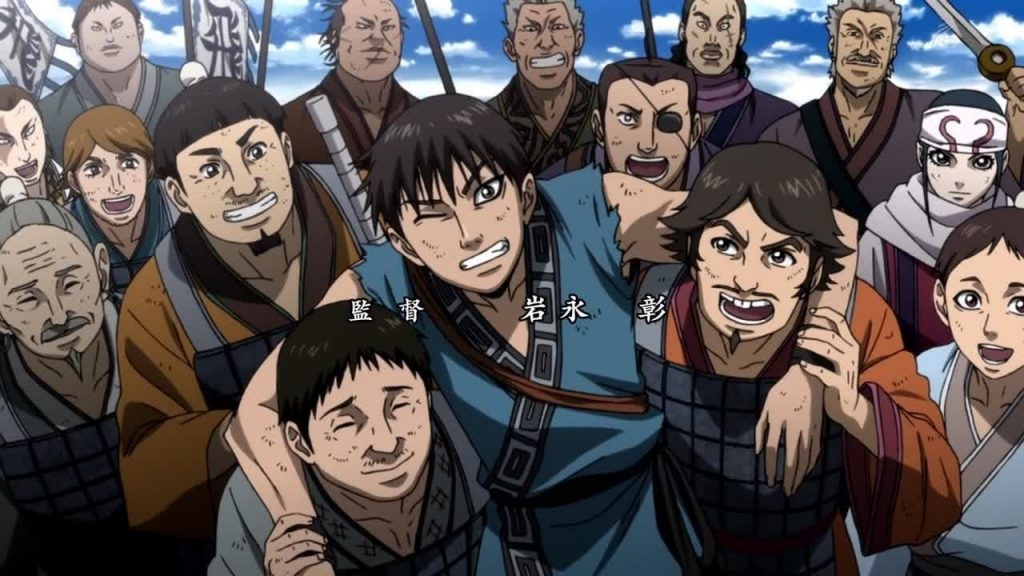 Kingdom, written and illustrated by Yasuhiha Hara, is one of the best seinen out there and it is without a doubt, the best war-related series. It is published in Kodansha's Young Jump Magazine.
The manga has achieved widespread acclaim, particularly being praised for its realistic portrayal of war, its fantastic character drama, its historically accurate but still highly dramatized plotline, and impeccable artwork.
Kingdom is a story based on the 'Warring States Period' that took place in China, circa 200 BC. The story revolves around Shin, a war-orphan. Shin and his friend Hyou, grew up together hoping to become one of the 'Great Generals under Heaven' of the State of Qin.
One day, Hyou was taken to the Palace. A month later, an injured Hyou came back and entrusted Shin with a mission. This led to Shin meeting Ei Sei, a prince of Qin. As it turns out, Hyou looked exactly like Ei Sei and was appointed as his decoy.
Realizing the noble sacrifice of Hyou, Shin becomes even more motivated. Ei Sei asks Shin to be his 'sword', which Shin accepts, hoping to improve and someday, become a the 'Greatest General in the World'.
Shin's journey consists of constant battle in War-torn China, as he rises through the ranks and gets closer to his and Ei Sei's destination.
The new season has been a part of Spring 2020, airing from April 6 onwards. It is being made by Studio Signpost and Produced by NHK. While the previous seasons have suffered from criticism regarding the animation and production value, Season 3 has overcome all those challenges.
It is a fantastic adaptation, beautifully animating the panels of the manga. Season 3 will be covering the Coalition War Arc, which is claimed to be not only the best arc in the series but also one of the greatest story arcs, manga has to offer, making Season 3 of Kingdom, one of the best 2020 anime.
4) My Hero Academia Season 4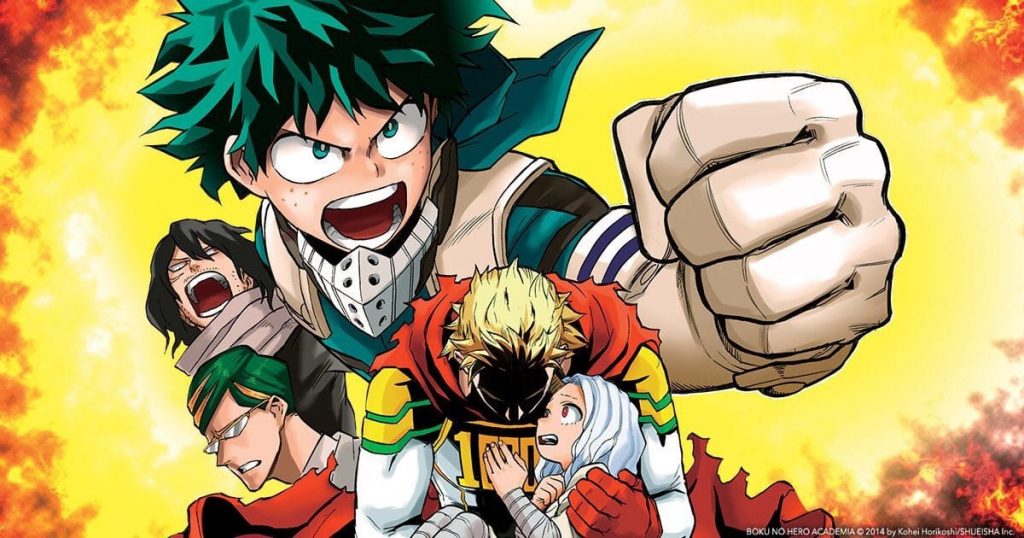 Season 4 of Boku no Hero Academia is the place where it transitions from being a generic shonen show to a genuine heavyweight in the anime community. And that is why we have included this in our list.
Kohei Horikoshi's My Hero Academia is serialized in Shueisha's Weekly Shonen Jump and it consistently achieves incredible sales figures.
My Hero Academia narrates the life of Izuku Midoriya as he goes on to become the Number 1 Hero. Born quirkless in a world governed by quirks, he continued to hone his mind in battle techniques, hoping to awaken his quirk someday.
In a fateful encounter with the then top hero and his personal idol, All Might, Midoriya is able to achieve a quirk called One for All. His heroic nature and immense courage earned him All Might respect, who in turn, decided to make Izuku his successor. Izuku joins UA School and begins his journey.
Up until season 3, the story was mostly light and convenient. It had multiple plot contrivances and weak moments. Despite its great cast of characters, it failed to make a proper mark. Deku was constantly criticized for his normalcy. With Season 4, it turned a new leaf.
The story got a lot darker right off the bat. With an impressive villain, a high stakes plan, multiple important character developments, a side character as bright as the sun, this season shows how good this series can be and the immense potential it has.
Adapted by Studio Bones and licensed by Funimation, this season was blessed with a grand budget. The production design stands out by far. The music is extremely impressive, especially ED 1 narrating a backstory.
What makes it even greater is that it goes out with an absolute bang. It's final arc is extremely strong, creating a very deep impression on the viewer's mind.
3) Haikyuu Season 4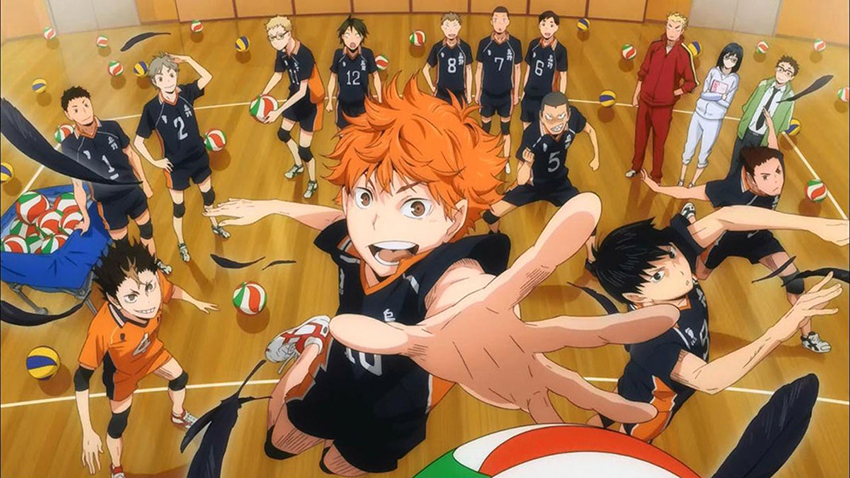 Haikyuu is the sport's title in Shueisha's Weekly Shonen Jump. It is written and illustrated by Haruichi Furudate. It is considered to be one of the best sports anime and we thought it deserved a spot in our best anime to watch in 2020 list.
The twitter poll of 2020, under the '#Manga that describe you' has Haikyuu in the 7th spot, meaning it's the second most relatable sports series in Japan, just after Slam Dunk.
The Karasuno Highschool Volleyball team are known as "The Flightless Crows". Years ago, under the tutelage of Coach Ukai, the team performed exceedingly well in the Nationals tournament, aided by their ace, the 170cm tall 'Little Giant'. But after his retirement, the team weakened and couldn't go back to the nationals.
Enter Shoyo Hinata, a short boy with incredible jumping capability and an undying love for volleyball. Enter Tobio Kageyama, 'The King of the Court'.
These two rookies with great skill join as first-years in the volleyball team. It is time for "The Fallen Champions" to take flight once more, it is time to for another match of Volleyball.
Season 4 of Haikyuu is split in 2 cours, the first one handling the Training arc and the second one adapting the National Spring Tournament arc. Studio Production I.G has always treated Haikyuu with great love and respect.
Haikyuu has a grand production design and its animation is off the charts. The anime is known to be surpassed the manga, owing to the incredible animation, visuals, music and style.
2. Attack on Titan Final Season
Hajime Isayama's Attack on Titan is one of the biggest and most well-known titles. Attack on Titan, aka, Shingeki no Kyojin, is serialized in Kodansha's Bessatsu Shonen Magazine and rakes up millions of volume sales. Both its anime and manga have received widespread acclaim.
The story is initially set in a post-apocalyptic world where humans are confined in a small city with giant walls to keep themselves safe from the giant predators called Titans roaming around.
After a breach of the third wall, which led to a huge massacre, Eren Jaeger resolves to eradicate titans from the face of the Earth.
However, with each passing arc, we get to see the bigger picture. We see how great a conspiracy this is. Season 4, which will be the final one, is yet to release. However from the source material, we know how strong it is going to be.
The Marley arc and the final arc will be adapted. We will experience a stark change in the themes and a huge tonal shift. The story will get incredibly dark and will shift from Shonen to Seinen.
Season 4 is rumored to be adapted by WIT Studio. WIT did a phenomenal job in the third season, easily surpassing the source material with superior usage of 3D animation, plentiful Sakuga and a great selection of music. Even now, a lot of fans are saying that this has the potential to be the Anime of the Year.
1) Tower of God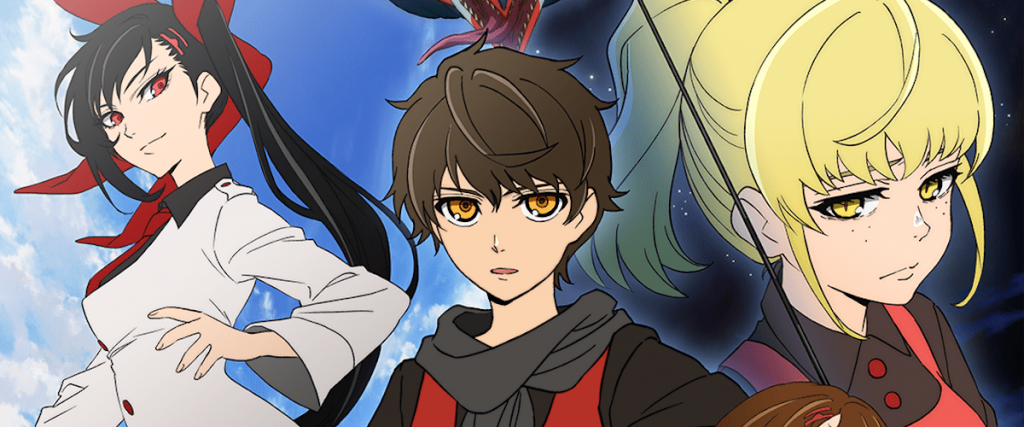 Tower of God is a Korean webtoon, written and illustrated by SIU. It is published on Naver and Line Webtoon. It is considered to be the 'One Piece of Korean webtoons', which symbolizes its immense impact on the medium. It is a part of the Talse Uzer universe.
What do you desire? Fortune? Fame? Authority? Honor? Revenge? Or something above all of these? Whatever you desire can be found atop the Tower of God. Our Protagonist Baam, enters the tower to find his one and only friend, Rachel.
This is a story of Baam and Rachel. As it turns out, Baam is an irregular and inside the Tower, irregulars are known for their great power and potential. They are meant to revolutionize the tower.
They can face Jahad, the King of the Tower, the man who has everything. And so begins this long and dangerous journey of Baam, a fateful journey to fulfill his destiny.
Tower of God is a Crunchyroll Original anime. It is being directed by Telecom Animation Film studio. Airing in Spring 2020, it is set to have 13 episodes. Given its pace, it will cover the Testing of Regulars arc and has instantly become one of the best 2020 anime and you can watch it on Crunchyroll.
Honorable Mentions For Some 2020 Anime
So these are some anime we couldn't update in our best 2020 anime and that is why we have listed them here as honorable mentions.
One Piece – We did not include this in our list of best anime 2020 because it has been running for more than a decade. Even though it is one of the best anime of all time, it is not from 2020.
The Wano arc is presently being adapted. Fans are impressed by the increase in budget and animation quality. Wano arc in anime has already surpassed the Fishman, Dressrosa and Whole Cake arcs and fans can't wait for Luffy vs Kaido.
Black Clover – Just like One Piece, it too has been running for years and that is why we didn't include it. It is presently adapting the Heart Kingdom arc. It will take a break after it reaches 150 episodes, allowing the manga to go ahead.
Boruto – The weak days of Boruto are over. It has finally, after around 150 episodes, started to adapt the manga canon storyline, which automatically boosted its quality and clout. It has had a change in animation style and added a great new Opening Song as well.
Dorohedoro – It is one of the highest rated and most critically acclaimed series on 2020. Its source material is fantastic and the adaptation is nearly as good with its CGI animation style.
Runway de Warette – It is a great shonen based on chasing your dreams. This slice of life series explorer the much untapped potential in the world of fashion.
Eizouken – Masaki Yuasa's new series is based on animation. We see our main characters forming an animation club. This series can be called the sister of Bakuman, which showed the life of a mangaka.
Kaguya Sama Season 2 – Kaguya Sama season 2 is one of the best anime to be released in 2020. A great romantic comedy, this series shows the great interactions between two tsunderes. We excluded this because the main characters often get overshadowed by the two side characters.
Fruits Basket Season 2 – Rebooting a great franchise, this series gives us a great Shoujo romance with comical and supernatural elements.
So this was our list of best anime 2020 and I hope that you find an anime worthy of your time in the list above.
Let us know if you think we missed some anime titles, and we will try to add them. We will be updating this list on a daily basis to make sure that deserving titles get a spot here.