Fans are extremely hyped since Isagi gets to play in the very first match. Blue Lock Chapter 98 will present the first part of a very challenging battle.
The essence of these matches lies not in defeating your opponents but in defeating your teammates as well – that is the requisite. With 4 superior players dominating and 5 similar players competing, Isagi finds him in a very tough spot with a very limited window to prove himself. Will he be successful?
There is an obvious gap between Isagi and Rin's skills. And in order to close this, Isagi has to 'devour' Rin. Can he do it? It's an uphill battle for the protagonist and the stakes are immense. Playing against the Japanese U-20 team is a dream come true for the likes of Isagi. How far can our hero travel and more importantly, how quickly?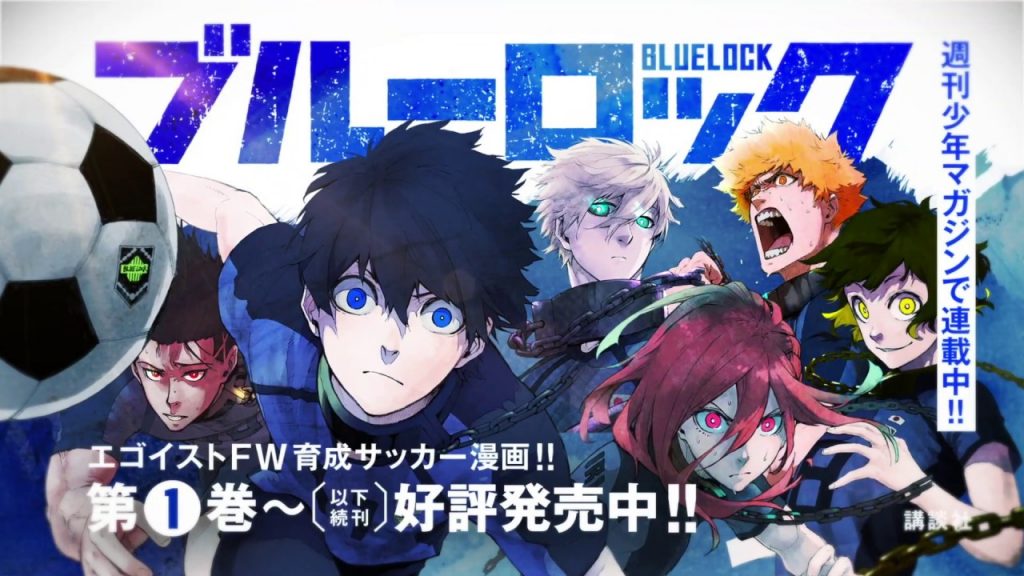 Blue Lock 98 will be the chapter where Isagi tries out Adaptation and Coexistence with his team's top pair. Given how egoistic both of them are, it will be challenging. But it doesn't end there; Isagi has to Surpass. It is the third part that will grant him a true position and he can't afford to lose here.
If you love reading our manga articles then do check out One Piece 989 and Solo Leveling 117 article.
Blue Lock 97 Recap:
Last Ticket
The last stage for the 3rd selection is about to big – the players have finished voting for their teams. The tryouts for the Blue Lock Eleven is about to start and the players gather. Isagi has chosen team A to play alongside Rin and Shidou. The teams are sorted out.
There will be 6 hour gaps in between matches and there will be 5 matches total. Players won't be allowed to watch. First match is between Team A1 – Nanase, Hiyori and Isagi versus Team B1 – Shigura, Saramadara and Chigiri. Isagi starts collecting himself and is ready to go all out. He remembers the keys to getting selected – Adapt and Coexist.
The players of Team A start to bond – Nanase is a friendly guy and easily warms up Isagi. Hiyori is the same. Having gained a newfound unity, the trio moves out. The trios from both team come out and both their respective star players put them in their place, asserting their superior position on the pitch.
The 5v5 begins! Whoever scores the first 5 goals wins. The goalkeeper will be a Blue Lock Man as usual. Team A has first possession – Rin passes to Shidou and orders the rest to follow his lead. Isagi moves up, ready to prove his worth at any cost.
Blue Lock 98 Release Date and Spoilers:
The Raw Scans of Blue Lock Chapter 98 will be in the new Issue of Weekly Shonen Magazine on September 2, 2020. The series has no official release yet, so fans require fan translations.
Fortunately, the scanlation team is caught up and they are very efficient. Blue Lock 98 English translated version will be available on September 2, 2020.
Due to the same day of release, there is no need of early spoilers for this title. However, if you are keen on finding raw scan leaks, keep an eye on our site. We will post them in this section if they're available.
Blue Lock Chapter 98 Discussion:
Blue Lock Chapter 98 will show us a portion of Team A1 vs B1. We believe the match will take about 3 or 4 chapters – the first one dedicated to Isagi being in trouble, the second one where Isagi catches up and performs the first 2 steps, the third one to overcome the other players once more and the final one where it's make or break for him.
Now of course, the first 2 steps go hand in hand. If Isagi finds a way to properly support both Rin and Shidou, he has adapted to their styles, creating a chemical reaction. And when he does that constantly, he will win their trust and that will be successful coexistence.
However it's easier said than done. We will probably see Isagi struggling to adapt in Blue Lock 98. He knows Rin but Shidou's dominating style is completely new to him. How he can come up with a way is something we will find out. Plus, we believe Isagi will start figuring out how to properly control the field – his usual technique.
This is the first game. So both Rin and Shidou are fully energized. That is a huge upside. But unfortunately, they haven't played in any games before so their egos are bound to collide. How that will be handled is something we might see in Blue Lock Chapter 98.
Lastly, the opponent team. As we said earlier, the true goal of these matches is to defeat your teammates on top of defeating your opponents. So Team A1 must beat Team B1 to qualify. Isagi has to control and devour the whole opponent team, who in fact, look very skilled. Especially with Chigiri, it will be difficult.
Also, check our list of best 2020 anime and sites to watch anime online if you are looking to watch some good anime in this pandemic.