To everyone's surprise Solo Leveling Season 2 finally released this week and fans were expecting only 1 chapter to get released but we got two chapters in one day and now fans are eagerly waiting to read the upcoming Solo Leveling Chapter 113.
Solo Leveling manhwa was on a hiatus after the end of Season 1 and after months of waiting fans finally got what they were waiting for. Solo Leveling Chapter 111 and 112 released on the same day and this doubled the joy and smile on all the fan's faces and many interesting things happened.
Now that the world knows about Jin-woo's powers and he has established his place as someone who is even stronger than other S rank hunters, the manhwa is moving on to the important phase where Jin-woo discovers how he got his powers and why him!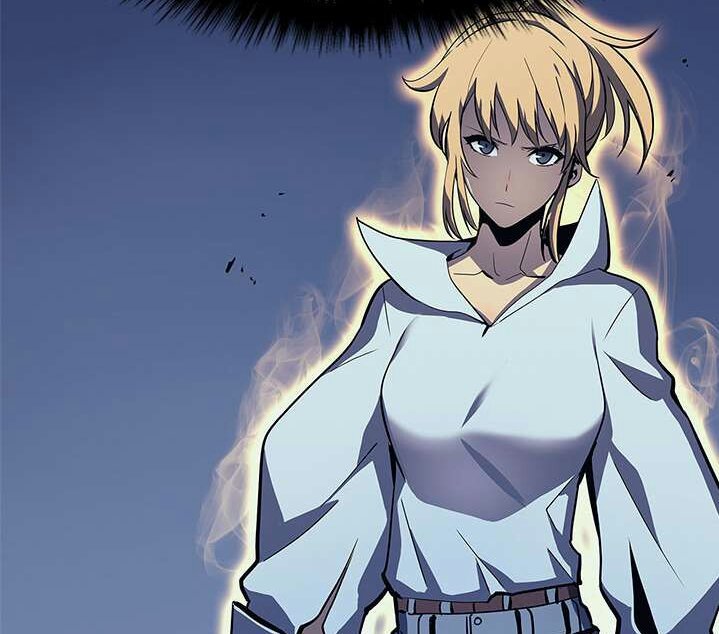 He Will soon be entering the dungeon where he entered as an E rank and came out stronger then ever. This time it will be much interesting then ever as new figures have been revealed in Chapter 111 and they are looking for a brilliant fragment of light and fans believe it to be Jin-woo.
Will hunter Sung Jin woo finally go against the system? There are many mysteries yet to be revealed like who is Yogumunt? Who is this monarch of frost?
New exciting things are to be unveiled in the upcoming Solo Leveling chapters and fans can't wait for the spoilers to release so that they can get a glimpse of what might happen in the upcoming chapter.
In Chapter 112 we see Jin woo discussing details about his clan when Hunter Cha Hae-In enters and wishes to be a part of his new clan.
Somehow stupidly, Jin woo has decided to name the clan "Solo Leveling" and Cha Hae-In is embarrassed to hear the name. She lets Jin woo know that she intends to join his clan and this makes Jin woo confused as to why?
From the last chapter it is clear that hunter Cha Hae-In is in love with Jin woo and wants to be by his side and that is why she wants to join his clan even if she doesn't get the monetary benefits suited for an S rank hunter like her.
Jin woo is ready to let her in but before she actually joins the clan, she must go through a trial of Jin-Woo's choice. Cha Hae-In must fight one of Jin-Woo's shadows and she will be able to join the clan only if she wins.
Acknowledging Cha Hae-In's strength, Jin Woo chooses her to fight his strongest shadow and the fight will be starting in the upcoming Solo Leveling 113 chapter.
A proper schedule has yet to be released for all the upcoming Solo Leveling chapters so we don't know when Chapter 113 will get released precisely.
We will share the official release date and the spoilers in the section below for everyone to read so stay tuned and also check our articles on One Piece 987 and Black Clover 260.
Read Solo Leveling 113 Spoilers & Predictions
As we all know, Solo Leveling is one of those manhwa's whose spoilers get released very late and this is why we must wait some time before the official spoilers get released.
All spoilers will be shared here once released. Also, check Solo Leveling Reddit for all the latest spoilers and raw news online.
So while we wait for the Solo Leveling Chapter 113 spoilers to get released, let's go through some fan predictions and discussions online regarding the upcoming chapter.
So Chapter 113 will be all about Cha Hae-In fighting Jin=Woo's strongest shadow "Beru". Beru in his initial form as the ant king destroyed all the S rank hunters including Goto Ryuji and even Cha Hae-In was no match.
So will it be different now? Now that Beru is a shadow, he must have leveled up because of Jin Woo and have gotten stronger. So will Cha be able to defeat Beru? Fans think "no" but we are not sure.
We are sure that Cha must have gone through an intensive training regimen after getting defeated and must have gotten stronger.
But even S rank hunters have limit and they can't surpass that limit. So how will the fight go? This is why people are very excited to read Solo Leveling 113 to see who comes on top.
There are many discussions going online and as I told you before, you should check out Reddit to see what the hype is about.
Solo Leveling Chapter 113 Release Date
Since this will be the first chapter after the Season 2 resumed, fans are consumed as to what is release pattern. Will it be once per week or once per two week?
According to online sources, Solo Leveling 113 will be officialy released this Saturday 8th August 2020.
Spoilers will be shared here once released and as I mentioned earlier, keep an eye out on Reddit for all the latest news.