With the setup being this intense, fans are really getting hyped up for Blue Lock Chapter 96. Not only are we getting into a crossroads for the Blue Lock establishment, but we're also going to see our geniuses battle on a pro stage to prove their worth.
This is where Jinpachi Ego proves himself. So far, we had to take his word for granted. The man came out of nowhere and started to guide the future of Japanese soccer. Is he truly as capable as he claims? Can he really get us an amazing Striker?
The match against Japanese U-20 team is coming up. Our top 35 strikers have to be whittled down to top 11 and maybe a couple of reserves. The main 6 have already been decided. Where does our protagonist Isagi stand? Will be succeed in joining the team? We'll be discussing it here.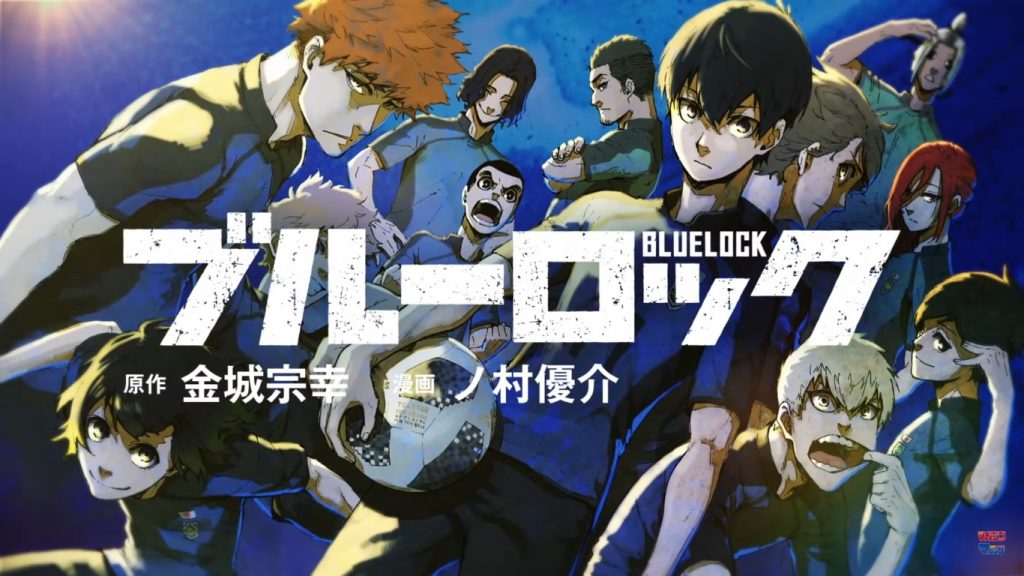 Special props to the artwork of this manga. The action scenes are truly dynamic and the flow can be really smooth on time.
It makes soccer so much more dramatic and exciting. Not to mention the metaphorical comparisons made. Blue Lock 96 might bring us more of this amazing art.
Blue Lock Chapter 96 Release Date:
Being a weekly manga, Blue Lock 96 Raw Scans will be available on August 12, 2020. Later that same day, the English translated version will be released by scanlators.
Currently, there are a bunch of teams working on it – Pair of 2+, Tonari no Scanlations, Mono Scanlators, and so on.
Right now, there is no official release of this manga.
Dragon Ball Super 63 and Boruto 49 will be releasing around the same time as the upcoming Blue Lock chapter so you should check them out as well.
Blue Lock 95 Recap:
Tryout
In 3 weeks, Japan's U-20 National team will have a match with Blue Lock team. The former will be led by genius midfielder, Itoshi Sae. Victory means Blue Lock team will hijack the U-20 team spots and defeat will result in the end of Blue Lock project.
But now there are things to decide. Blue Lock only has strikers. So some players have to be defenders and midfielders. They'll even need a goalkeeper.
Ego says that Blue Lock formation will be based around 6 players – Rin, Ryusei, Tabito, Eita, Kenyu, and Seishiro. These are the best players yet. These are based on their performance so far and Ego's evaluation.
These 6 will be broken into 3 groups of 2 and allowed 3 additional members from the remaining 29. They will play 5v5 to determine the starters for the Blue Lock team.
The top 6 get to play multiple games but the rest only get 1 shot at the remaining spots on the roster. The exception is Bachira; since he is the 7th best, he can play 2 games.
The first 6 leave the room. Ego tells the rest that they need to 'Assert', 'Coexist' and 'Surpass' the top 6. That will guarantee them a spot. The top 6 aren't allies, they're the best rivals for the rest to devour and improve. In the next 24 hours, the remaining 29 have to choose their teams.
Blue Lock Chapter 96 Discussion:
Blue Lock 96 will show the 29 remaining players deciding which team to join. Isagi will have to find the ideal teammates for himself. They will be the ones to control his future since the games are 5v5. In that game, Isagi has to devour these beasts – better said than done.
Isagi has shown great adaptability thus far. If we go back and check out his games, we can see that he started out from the bottom parts and has worked his way up to the best 5 man team. He was nearly able to devour Rin, the number 1 player out there.
We believe Isagi will make his decision in Blue Lock 96. It is unlikely that he will pick Rin and Ryusei's team. He knows that Rin is yet out of his reach and it will take him some time to get there. Instead of jumping the gun, we believe our level headed protagonist will choose B team, since it has unknown variables for him to conquer.
And then again, Isagi might go for Team C because it has Nagi. He already has a chemical reaction with Nagi and has Nagi's respect. That will check the first 2 criteria – "Assert" and "Coexist". However, surpassing Nagi is a different question, given Nagi's incredible genius.
Lastly, we would like to talk about Goalkeeping. Most of our strikers here have no experience with that task. So who can be the goalkeeper? It's not like a Striker can be trained for that position in 3 weeks, at least not ready enough to play on a National Level (with no experienced defenders and midfielders). So what is Ego's plan here?
We have a small belief that might come to fruition in Blue Lock 96. The Wild Card game that Kunigami faced! Maybe it is a special program designed to evaluate Strikers and their affinity to non-striker positions on the pitch.
Blue Lock Manga 96 Spoilers:
Blue Lock 96 raw scans are very hard to find. Since the fan translations are out within a day, people generally don't post the scans. However, if we do find one, we will post it in this section. Visit this discord to be in the scanlation team's reach – discord.gg/67SzC4v