Today we will be talking about the Solo Leveling 111 spoilers and Solo Leveling Chapter 111 release date.
While fans are very excited to get into the new arc of Solo Leveling, the author has announced a short break.
Solo Leveling is a Korean webtoon made by Jang Sung'rak and Hyeon-Gun, serialized in KakaoPage. It is based on Chu-Gong's web novel of the same name; the web novel being published in Papyrus. Currently, there is a massive favorite on Change.org that is directed to having a Solo Leveling anime.
Solo Leveling follows the journey of Sung Jin-Woo as he goes on from being an E-rank hunter to a National S-rank Hunter. His power is to level up constantly, gaining better stats and abilities.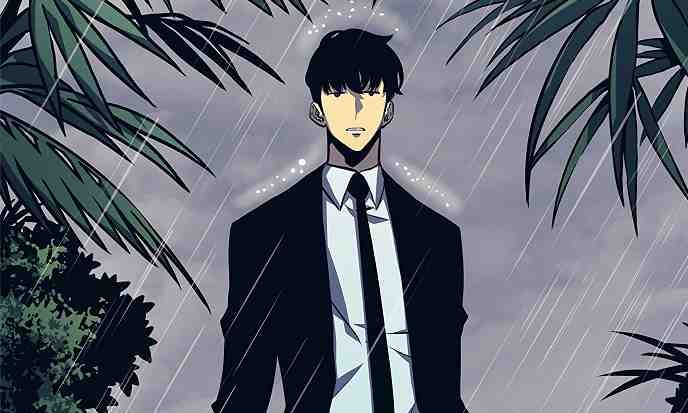 Solo Leveling Chapter 110 marked the end of Season 1 for the series and now fans are waiting for Seas 2 that starts with Solo Leveling 111. In this time, Jin-Woo has managed to become a nationally acclaimed S-rank Hunter.
Season 2, starting from Solo Leveling Chapter 111, which is yet to be released, will probably follow Jin-Woo's journey to become the best in the world and explore his mysterious power, which has been revealed to be that of a 'Monarch'.
Before we move further in the article, check our articles on One Punch Man Season 3 and Jujutsu Kaisen Anime, and follow us on all social media channels to get the latest anime and manga news.
Solo Leveling Chapter 110 Recap:
Chainman Go Gun-Hee laments the death of retired Hunter Min Byung-Gu, thinking about the challenges that lay in front and the casualties to follow.
He gets a call from Zade and is informed of a B-ranked Gate that has appeared. B-rank Gates are tough to clear and its located near the newly formed Guild HQ of Jin-Woo.
Jin-Woo returns from the Americans' location, pondering about his meeting with Mrs. Selner. He wonders what scared her so much and whether she got any clues about the System.
He gets into a traffic jam. Gun-Hee calls to inform him about the gate in the middle of the road and requests Jin-Woo to clear it. With the Chairman's permission, Jin-Woo approaches the Gate.
The people got excited to see him and an official at the gate stopped him. However, the official's concerns are waived by Gun-Hee and Jin-Woo enters the gate. The official looks ahead with awe as the color of the gate changes to Red.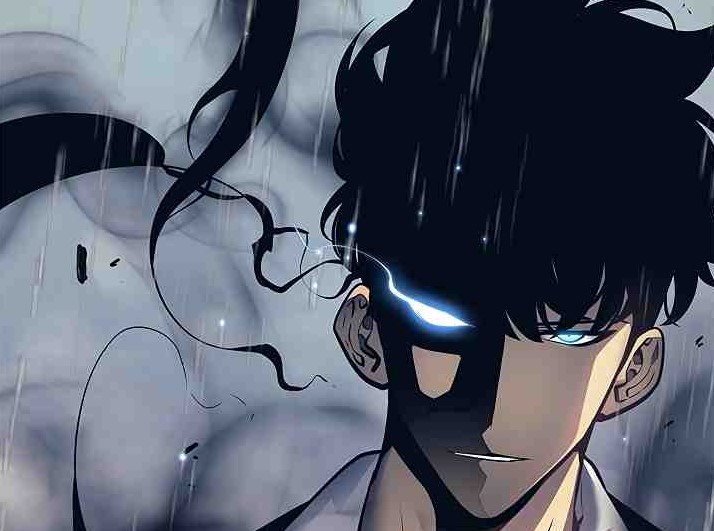 Inside the Gate, Jin-Woo realizes it is a Red one, meaning its exit won't appear till the dungeon is cleared. Jin-Woo remembers how he made peace with his mother about his job.
His mother was comforted by the fact that her son is saving lives just like his father and she asks him to take things easy.
Hoards of enemies surround Jin-Woo and he brings out his shadow warriors, planning to end it in a day. They engage in a fierce war, with Jin-Woo coming out on top with no injuries or sweat.
The chapters end with glimpses of many different characters in Jin-Woo's life and a message from the protagonist, as the shadows bow down to their ruler.
The message reads: A hunter is born to hunt. A hunter's foe isn't limited to monsters. A hunter must take care not to become the hunter. The situation can always reverse, and it's the mark of the first-rate hunter to avoid being complacent.
Whether you hunt tens or even hundreds of monsters, you must hunt CEASELESSLY. As that unknown presence does too, I have no plan to stop my hunt and that is where the last chapter ended.
The Solo leveling Chapter 111 will not be releasing for some time as it's on a break and we don't have exact release date for the next chapter.
[Update]– The release date for Season 2 has not been revealed yet. We will keep you updated with all the latest news regarding Solo Leveling season 2.
Solo Leveling 111 Spoilers and theories:
Will the Red Gate be cleared without hassle or is there a special reason to its appearance? We believe Solo Leveling Chapter 111 might show a brief glimpse of Jin-Woo clearing it but it won't be a problem for him.
Solo Leveling Chapter 110 briefly mentions Jin-Woo's new guild. We believe the upcoming season will start with Jin-Woo recruiting some members for his guild, possibly Ah-Jin. Ah-Jin will probably sort through a lot of family politics and finally decide to give in to Jin-Woo's request.
We are expecting to see some guild missions, as Jin-Woo allows his guildmates to grow alongside him.
We think Hunter Cha Hae-In will join his guild. In the recent chapters, she has been shown to be staring at JIn-Wo. Whether this is a potential ship or just gratitude, is still unknown but she will be a part of the upcoming arcs
We are also expecting Sung Il-Hwan to show up. The news of his son's success has surely reached him and they are bound to meet up soon. With him, we are expecting our next big arc.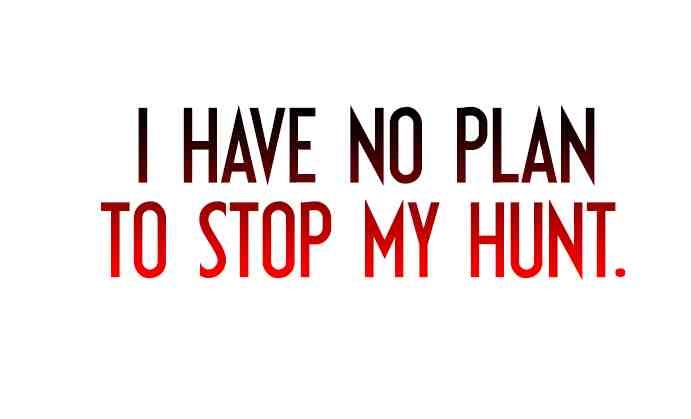 In Solo Leveling Season 2, we are also expecting to know more about the System and the unknown individuals seen during Solo Leveling's Jeju Island arc. Those characters exited a similar type of darkness, that engulfed Jin-Woo during Beru's extraction.
Lastly, Jin-Woo mentioned an unknown individual at the end of Solo Leveling 110. How is this person and how do they know each other? Are they friendly rivals or are they cutthroat enemies that met by fate? We will find the answer to these with time in the upcoming Solo Leveling 111 spoilers.
Solo Leveling Chapter 111 Release Date And Raw Scans:
Chapter 111 of Solo Leveling manga will be returning on August 1 2020. So be ready.
Solo Leveling is currently on hiatus since season 1 has ended. Sungrak and Hyeongun are taking a break before delving into the next season. Based on the web novel, only about one-third of the story is completed.
The authors of Solo Leveling do not take long breaks. In 2019 they requested a one-month break due to illness and even then, they returned within 3 weeks.
Given this behavior, we are expecting a one month break this time also. Solo Leveling Season 2 will probably start airing in the third or fourth week of April and we will get to read Solo Leveling 111 soon.
Keep an eye on our site and we will keep you posted about more news on Solo Leveling. Also, check out Solo Leveling subreddit 'r/SoloLeveling' for more discussions and upcoming arcs.
What About Solo Leveling Anime Release?
Solo Leveling manga has gotten a lot famous in the last year and now fans are eagerly waiting for the news of Solo Leveling Anime adaptation.
Petition on change.org has reached over 80,000 signatures and once it reaches 150,000 signatures, the petition will be forwarded to Netflix for an anime adaptation.
Then Netflix will decide if Solo Leveling will be aired or not. So I ask you all of you to go and sign the petition so that our dreams of Solo Leveling getting an anime comes true, and don't forget to check our list of best anime streaming websites.
If you have any questions, theories or problems regarding Solo Leveling manga, please put them in the comment section and drop a like on this post. Your feedback is highly appreciated.