Muzan is finally dead and now fans are waiting for the aftermath in Kimetsu no Yaiba 201 Spoilers and Demon Slayer 201 Raw scans and release date.
The fight against Muzan has come to an end and almost every one of the Hashira is on the verge of death if they are not dead already.
Fans are disappointed by the fact that everyone has died including Tanjiro but are also excited to know what happens next.
Is Tanjiro really dead? Is this the end of Kimetsu no Yaiba manga? The answers to all these will be released after the official release of Demon Slayer Chapter 201.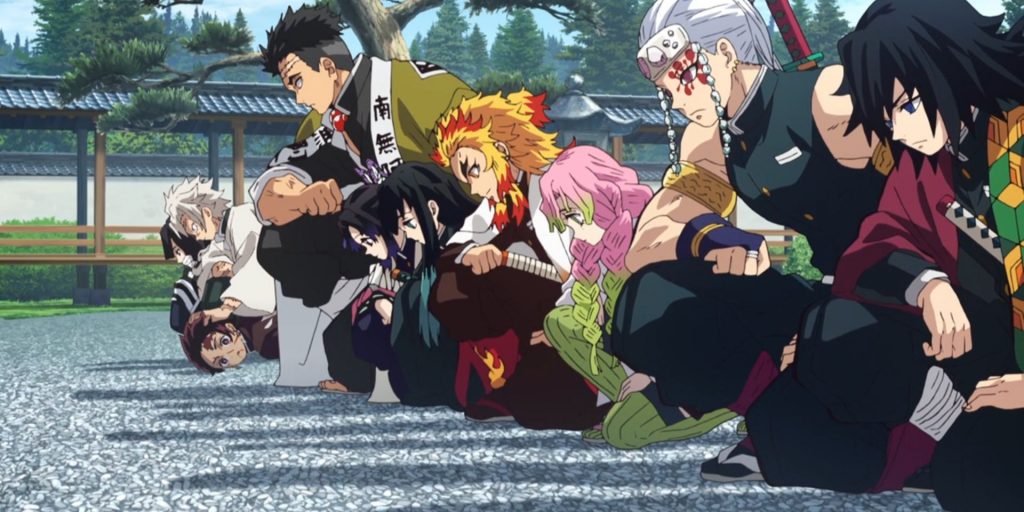 Demon Slayer 200 was very tragic, some lost their body parts while others lost their lives. Now that the battle is over we're left with the aftermath.
The spoilers and raw scans for the Kimetsu no Yaiba Chapter 201 will be released soon and we will be sharing them here when it gets released.
Check our articles on Black Clover 246 and Kingdom 637 while you wait for the release of the upcoming Demon Slayer chapter online.
Kimetsu no yaiba Chapter 201 Spoilers Released
So the spoilers just got released and we got to see some shocking turn of events.
While Muzan is dying, he revives Tanjiro and turns him in a demon. Now what will the Demon Slayers do?
Tanjiro is the real demon now? Read more about it in our spoilers article.
Kimetsu no Yaiba Chapter 201 Spoilers
Demon Slayer 200 summary and recap
The sun rises and it marks the end of Muzan, who was once considered immortal, almost too strong to be defeated. But in the end he was defeated by a joint effort. The last remains wither away and all the demon slayers finally take a moment to get back to their senses.
But they don't have time to cry, they have to heal the wounded instantly. We first see Himejima, the stone pillar. He doesn't seem to be in good shape. He's living his last moments. But in those moments he finally gets closure from the event where many children were killed by a demon. The kids explain their actions and it seems like Himejima can finally rest in peace.
Mitsuri Kanroji is held by Iguro. They both seem to be taking their last breaths. At last they both succeed in showing their true feelings towards each other. Accepting one another when no one else did. It's a sweet end for those two.
Next we have the wind pillar, Sanemi. He sees his family along with his younger brother. But not his mother. So he tries to take her with him but he's stopped by his father saying that he cannot come where they're going and then he suddenly wakes up. He's not dead.
Zenitsu and Inosuke seem to be doing well as they have not sustained any life-threatening injuries. Giyu wakes up and looks around. He finally sees Tanjiro. But he's not moving. His lifeless body is just sitting there, the same way Rengoku and Yoriichi were.
Tanjiro has died in the final battle. Giyu cannot help but think that he's responsible for this, for he was supposed to protect both Tanjiro and Nezuko. Finally, Nezuko has arrived but she's too late, his brother is no more.
This is where the last chapter ended and now fans can't wait to read Kimetsu no Yaiba 201 spoilers and raw scans.
Demon Slayer 201 Spoilers Releasing Soon
As I had predicted earlier the fight did end in chapter 200 and Tanjiro died too. Now, this is sad and happy at the same time. He died knowing that he had fulfilled his promise, but at the same time, he couldn't see his sister. His sister who has now turned back into a human.
The next few chapters will serve as an epilogue to the story. It will be interesting to see what the demon slayers will do now that Muzan is dead. Will they disband? Will the author end the manga? We'll get to know about in the Kimetsu no Yaiba chapter 201.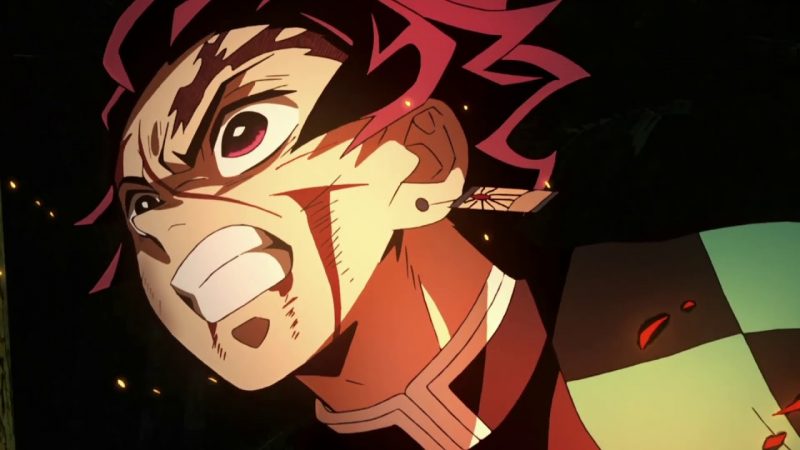 Tanjiro has no pulse or heartbeat but he's still gripping the sword tightly. It might seem like maybe he can come back but he won't. It's just due to rigor mortis. Tanjiro is as dead as it gets
Another speculation is that Muzan might turn Tanjiro into a demon by feeding him lots of blood. While this might seem true but it's not. Because there's no one left to fight anymore. Nezuko is just a normal human now.
But most pillars who died or were on the verge of death got to talk to someone. So next chapter we will see the same with Tanjiro. He will talk to his family, the demons he has killed and his friends who have died. Because he needs to get closure too.
Also, we haven't seen Kanao. She plays a major role in Tanjiro's story so she has to show up in the next chapter. The next few chapters will tie up the loose ends and the manga will end soon.
Kimetsu no Yaiba 201 Raw Scans & Release Date
Demon Slayer is reaching its last stage and fans expect that manga will be ending soon. The Kimetsu no Yaiba 201 raw scans are going to be released soon and fans can't wait to read what happens next.
The chapter first gets leaked in the Japanese language which then gets translated to English. Since Corona's lockdown around the world, very few scanlation teams like Jaiminisbox are working on translating the chapter.
The Kimetsu no Yaiba Season 2 anime will be releasing soon as well and make sure to check our article on sites to watch anime online to watch the upcoming Demon Slayer anime.
The English raw scans for Demon Slayer Chapter 201 will be released by 3rd April 2020 and the official release is scheduled for 5th April 2020.
The Kimetsu no Yaiba 201 will be released on the same day as One Piece 976 and My Hero Academia 267.
What is the official Kimetsu no Yaiba Chapter 201 release date?
The chapter will be officially released on 5th April 2020.
Where can we read the upcoming Demon Slayer Chapter 201?
You can read the chapter on Viz website or Shonen jump app.