Today in this article we will be discussing Boku no Hero Academia 267 spoilers and My Hero Academia 267 Raw scans and release date.
Has the upcoming chapter been delayed because of the Corona outbreak? Is Chapter 267 on break next week? All will be answered below.
Fans are in a trance as Hero Hawks is ambushed by Villain Dabi just before he could finish Villain Twice. They can't wait to get more of this great war.
My Hero Academia narrates the life story of Izuku Midoriya as he becomes the Number 1 Hero. He was born quirkless but his brave actions earned him the approval of former Number 1 hero All Might.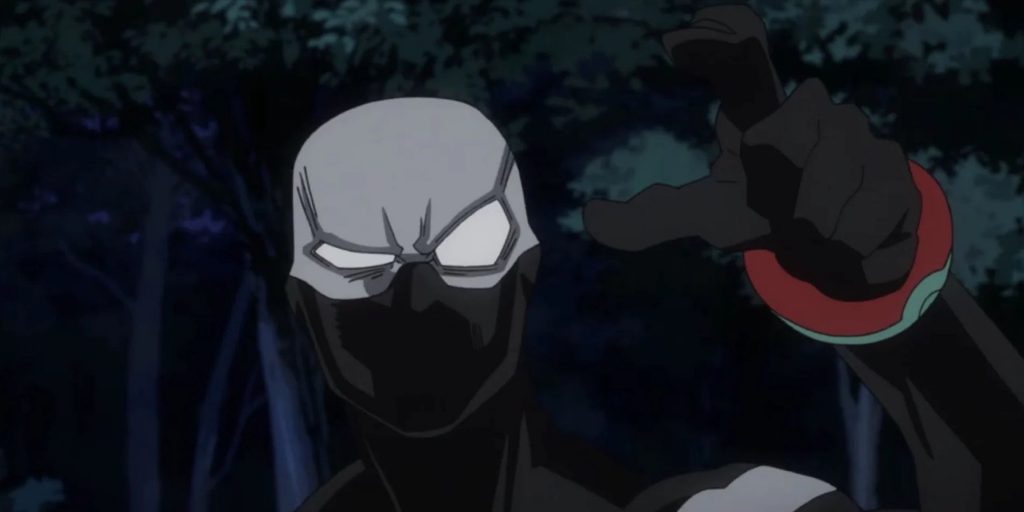 All Might passed his powers on to Izuku, a powerful quirk named One for All. Currently, Deku can control up to 20% of One for All and has also unlocked the quirks of previous OFA users.
My Hero Academia is currently at the Paranormal Front Liberation Arc where the Heroes are executing an all-out raid on the Villain gathering.
The Heroes have attacked different fronts based on intel sent to them by undercover hero Hawks. Also, Hawks' is facing Twice and Dabi in a battle.
Check out our articles on Kimetsu no Yaiba 201 and Kingdom 637 while you wait for the upcoming chapter.
Let us now recap My Hero Academia Chapter 266 before jumping on to spoilers.
My Hero Academia Manga 266 Recap:
Hero Academia 266: Happy Life
Hawks grabs Twice and barely dodges Dabi's flames. Dabi berates Hawks and the ethics of Heroes. Hawks understands his disadvantageous situation and decides to escape. Twice moves away and Dabi attacks once more.
Dabi asks Twice to go and help the others. Twice attempts to flee but Hawks reappears. However, Hawks is distracted when Dabi utters his name, letting Twice escape. Thinking of his friends, Twice runs and makes another clone. Hawks appears from behind and stabs his real body.
Toga and Sako are captured by a Hero but Twice cuts him from behind. Twice reveals that he is powerless and apologizes for being unable to help any more. He returns Toga's handkerchief, thanking her for being kind to him. Twice slowly melts, reminiscing about his villain friends and how grateful he is to have met them.
Toga embraces the melting Twice and thanks him for saving her one last time. Twice dies, cursing Hawks. His last thoughts are that his life has been incredible. He isn't unlucky at all. Being with his friends, he felt truly happy.
This is where the last chapter ended and we can't wait to read the upcoming Boku no Hero Academia 267 English raw scans and spoilers.
My Hero Academia Chapter 267 Raw Scans:
Raw Scans are our main source of spoilers. Usually, they're released on Wednesday of every week. We try to find them from various sources and post them on our site as soon as they're available.
So please keep an eye on our site. You can find more raws and have discussions about the series on the subreddit for the series – 'r/BokuNoHeroAcademia'.
Please put your thoughts and comments on our comment section and we will get back to you. Your feedback is highly appreciated.
My Hero Academia 267 Spoilers, Predictions, and theories:
We believe Twice is truly dead this time. His last clone melted and his real body, which was already damaged, was stabbed by Hawks. He will probably appear as some kind of dream to Shigaraki.
Who is Dabi? How does he know Hawks' name? We believe Dabi isn't an orphaned villain. He probably had connections to heroes when he was younger but some kind of event made him despise the heroes and break bad. Dabi probably met Hawks as a child and has retained those memories.
There is an ongoing fan theory that Dabi is the firstborn child of Endeavor. His fire powers speak positively to that.
In My Hero, Academia Chapter 266, Twice called his flames to be both hot and cold. Dabi might have received that cold attribute from his mother. His disdain for the heroes probably stems from how terrible of a father Endeavor was.
Who is Hawks? Keigo Takami is the real name of Hero Number 2 Hawks. Based on My Hero Academia 266, he seems agitated that Dabi knows his name.
This indicates a possible flashback, where we will get to know more about Hawks. Maybe it will reveal how Dabi knows him and have some sort of connection to Dabi's thoughts and ideals.
Now that Toga and Sako are free, they will probably escape. They have always been very capable at slipping tight situations and they will probably go to reach Shigaraki.
Shigaraki's arrival will open a new chapter of this war. We will see how much stronger he has grown and how he commands Gigantomachia.
My Hero Academia Manga 267 Release Date:
Weekly Shonen Jump announced on twitter that My Hero Academia will receive an important announcement on Issue #19, which is releasing on 5th April. Source:
My Hero Academia will receive an important announcement in Issue #19. pic.twitter.com/QG0oGQBsZP

— Weekly Shonen Jump (@WSJ_manga) March 26, 2020
The raw scans of My Hero Academia Chapter 267 will be available on 1st April 2020. The fan translations will be available within 30-40 hours after careful scanning, translating, redrawing and typesetting. We can expect them to arrive by 3rd April 2020.
The official translations can be found for free on Viz, Mangaplus and Shonen Jump App. My Hero Academia 267 releases officially on 5th April 2020.
My Hero Academia Storyline
Written and illustrated by Kohei Horikoshi, Boku no Hero Academia is a Shonen manga published in Weekly Shonen Jump of Shueisha Company together with One Piece. Owing to its timing, which is just after the end of Naruto, it started to get increasing popularity and given a great quality, the series soon became trending.
After the release of its anime, its fandom increased exponentially and it became a large part of the anime community's discussions, check our list of anime streaming websites if you are looking for sites to watch Hero Academia anime.
Currently, the 4th season of the series ended, adapting the manga up to the U.A Festival arc. There haven't been any talks of a 5th season but we can expect it soon. Based on the content of the manga, it will be considerably dark and will take the series to the next level.
Let us know what you think about the upcoming chapter in comments below and while you wait, read our articles on One Punch Man Season 3 and Solo Leveling Anime.