The new arc will be starting soon and we can't wait to read Solo Leveling 108 spoilers and raw scans.
In the upcoming Solo Leveling Chapter 108, we will know more about the new monster that got revealed the last chapter.
Chu-Gong and Sungrak's manhwa Solo Leveling has been wildly popular recently after it got published in Kakao. Fans are in a state of trance after the end of the last arc and rumors about a Solo Leveling anime are flying everywhere.
The manhwa will officially enter its final phase in the upcoming Solo Leveling Manhwa 108. The last Solo Leveling chapter gave us a glimpse of new characters, foreshadowing the forthcoming events.
Solo Leveling Chapter 107 Recap:
In Korea, different guilds work towards cleansing the remaining ants. In China, a Hero with 2 swords, defeat all ants in a single blow. In the USA, Thomas Andre, the Master of Scavenger guild, wishes to meet with Jin-Woo but realizes the conflict between Woo and his guildmate, Hwang.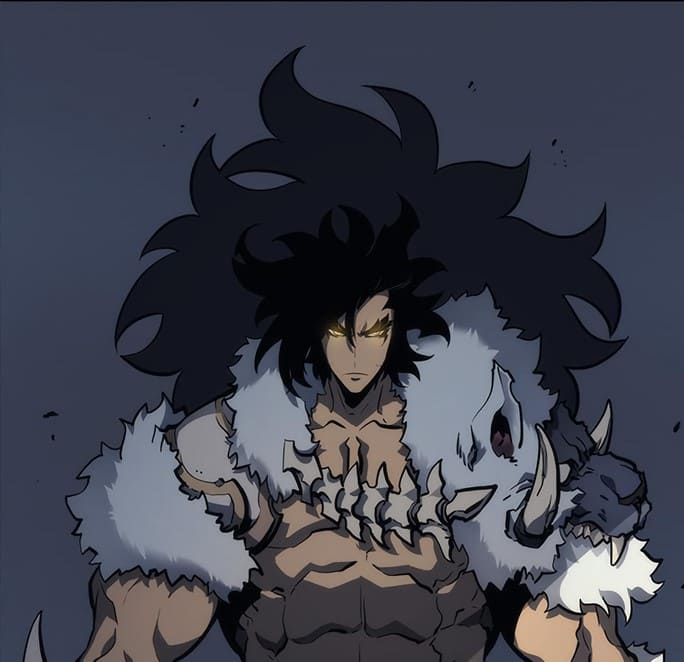 On Jeju Island, a team of soldiers and hunters collect the magic stones. They discover an ant in hiding and leader Hyung'Nim executes it easily. Hyung'Nim was a hardworking athlete who had been planning to participate in the Olympics.
However, since the awakening, he had to let go of his dream and targeted towards making the strongest guild.
The team suddenly comes in contact with a mysterious individual speaking a monster language. Another individual appears and puts the whole team to sleep.
These 2 individuals speak of a certain hunt and refers to some unknown people. They decide to go on their own missions and teleport on their separate ways.
Solo Leveling 108 Spoilers and theories:
Based on the events of the previous arc, we believe Solo Leveling 108 will feature a recruitment arc. USA, China, Japan and Korea will take part in a quest to add Sung-Jin Woo in their guilds.
Jin-Woo's prowess has impressed everyone and they're looking towards recruiting him. We believe, despite the conflict with Scavengers guild, the USA will attempt to recruit Jin-Woo and so will Japan in the upcoming Solo Leveling manhwa 108.
In the last raid, Japan suffered heavy losses and they're looking towards bolstering their ranks. China might do the same but so far, they are the least likely to act on this.
Since Korea has had its international relations strained, will this develop into a conflict? Will Korea battle to other countries? How will they counter the offers that will be showered on Jin-Woo? How will they get back at Japan for betraying their trust?
We believe, Korea won't have to act much. Jin-Woo will show his attachment to his country and handle it on his own. He knows Korea has suffered losses and so, he won't let this conflict escalate.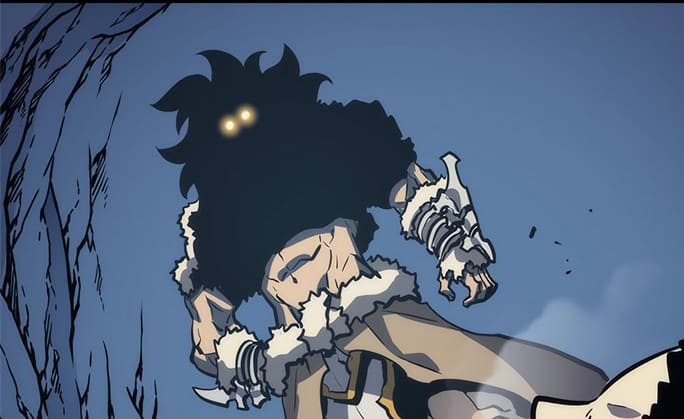 We also know that Korea is actively invested in adding Jin-Woo in their guilds. Will they try again to recruit Jin-Woo? Will Jin-Woo try to create his own guild? Or will he keep flying solo? We believe Jin-Woo will keep his promise to Ah-Jin and join his guild. His powers are no longer a secret and so, he is free from acting in secrecy.
When will Il-Hwan make an appearance? After his clash with Hwang, he hasn't been appearing. We believe, he will be included in the fold a time passes. We believe he is a key character in the upcoming arcs. His experience will probably aid Jin-Woo.
We have other questions at hand. Who are these 2 mysterious individuals that appeared in Chapter 107? Are they related to the power that Il-Hwan spoke of? Are they hunters? How strong are they? What is its mission? Who are these individuals they spoke of? We will get to more about this in the Solo Leveling 108 English chapter.
Based on the web novel, we have discovered these characters to be Monarchs and they are different entities tied with a war on a superior level. More information about them will be revealed gradually, as we progress towards that final arc.
Solo Leveling Chapter 108 Raw Scans:
Solo Leveling Chapter 108 will be released raw in Korean. It will take scanlators around 1 day to translate, redraw, typeset and proofread the English version. We are working our best to get the raw scans to you as fast as possible. Keep an eye on the subreddit 'r/SoloLeveling' for any updates.
Solo Leveling Manhwa 108 Release Date:
Solo Leveling 108 will release in Korean on March 4, 2020, and the translated version will be released on March 5, 2020. Mangadex has its own team of Scanlators and they are the quickest and most reliable in translating this manhwa.
If you have any queries, thoughts about the upcoming Solo Leveling Chapter, please leave them in the comment section. Make sure to check our article on Haikyu manga and One Piece.
Will Sun Jin-Woo join any guild in the upcoming Solo Leveling Chapter?
No, Sung Jin-Woo is a solo leveler and I don't think he will join any US or Japan guild in the upcoming chapter.
Who is the new mystery man that appeared?
He seems to be a monster from the other world and his identity will be revealed soon.