Kimetsu No Yaiba 189 spoilers got leaked and the rough translations are circulating everywhere. We have written about Kimetsu no Yaiba chapter 189 spoilers and release date in this article.
Kimetsu no Yaiba or Demon slayer has burst out into the scene after having a successful anime adaptation by Ufotable. While season one ended, the Infinity train arc is getting adapted into a movie and will release next year most definitely.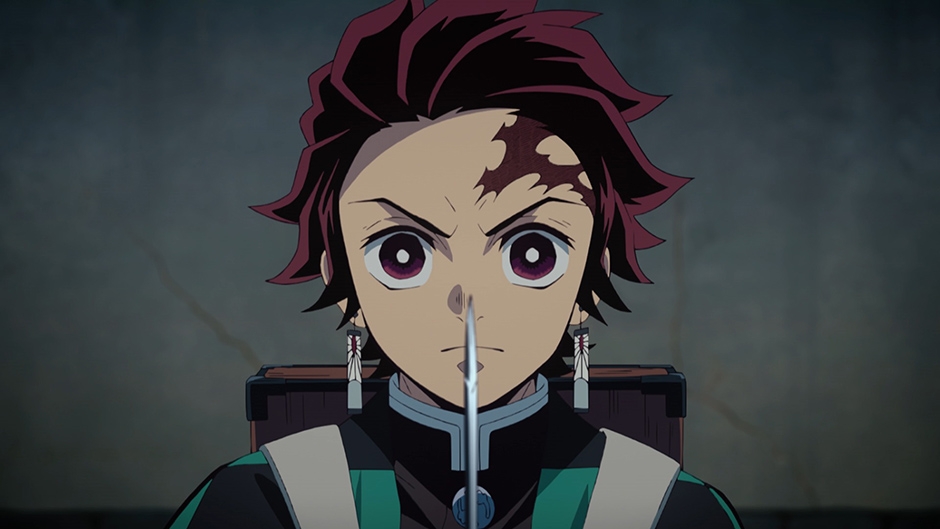 The Kimetsu no Yaiba manga has been doing very well lately. Almost beating one piece in yearly sales, a record unbroken for the past 13 years. But it came second which is a big achievement in itself.
As Kimetsu no Yaiba enters its final arc, we have gotten some hype battles and crazy action scenes. Here today we present you the Kimetsu no Yaiba chapter 189 spoilers, raws, and the release date.
Link To Read —- https://imgur.com/a/nUzjoXI
Kimetsu no Yaiba Chapter 188 Recap And Summary
After many fights between the pillars and the upper moons, they all have been defeated and killed. But the demon slayers also suffered losses.
After the death of the insect pillar Shinobu Kochou, we also saw the deaths of the mist pillar Muichiro Tokito and the wind pillar's bother Genya Shinazugawa.
Now after the death of biwa woman, all the pillars along with Muzan have been thrown out and it's an all-out fight against him. The arc is clearly nearing its end.
Chapter 188 focuses on the backstory of the snake pillar Obanai Iguro and his face is revealed entirely for the first time.
The fight against Muzan rages on and the love pillar Mitsuri Kanroji receives a fatal blow. Obanai takes her aside and begins thinking about their relationship.
The flashback begins, Iguro was born in a family with no males. His mother, sisters and grandmothers fed him food and kept him in a cage. At age 12 he was produced in front of a female demon where it is revealed that he was being grown to be a sacrifice.
The female demon demands that his face must look similar to hers. So they cut his face up and collect the blood for the demon to drink. Scared and afraid of his fate, young Iguro decides to run away.
But the demon soon catches up soon. However, she is killed by the Flame pillar. But this leads to the death of 50 people which hurts Iguro psychologically. After which he joins the demon slayer to cleanse himself and make himself worthy of Mitsuri Kanroji.
Demon Slayer: Kimetsu no Yaiba chapter 189 spoilers.
The front page shows Nezuko as she runs toward Tanjiro. The other members of the squad are keeping normal citizens away from the site of fight.
Iguro slices Muzan's arm off but it regenerates instantly. Giyu receives a hard blow which throws away the sword from his hand. All the other pillars continue their fierce fight.
Tamayo's cat somehow ends up on the battlefield but is immediately sliced up. And it's blood helped the hunters regain their stamina and also helped reduce the pain. Getting annoyed by all this Muzan releases an all out attack. In the end, Iguro is struggling hard to change the color of his sword. He decides that it will turn red at the time of his death and goes in to kill Muzan.
Demon Slayer: Kimetsu no Yaiba chapter 189 release date.
Raws are available as of now and a good quality translated version will be available soon. The official release date is 5th January 2020.
Demon Slayer: Kimetsu no Yaiba chapter 189 scans
The scans have been released and I have included the links above. Make sure to check Kimetsu no Yaiba 189 scans on the official Demon Slayer subreddit or check the Imgur link above.
So, this was our article on Kimetsu no Yaiba 189 spoilers and manga that got leaked. The official translations will be available on 5th January 2020.
Also, check out our Reddit One Piece fan theories and sites to read One Piece manga. We will be updating this article as soon as we get some update on the Kimetsu no Yaiba chapter 189.