Plunderer is one of the most underrated anime of 2020 and since its 25th episode just aired, fans are now eagerly waiting for Plunderer Season 2 release date.
Right now, it scores 6.46/10 in MyAnimeList; but it is without a doubt, a good anime. There are a bunch of people who see it's ecchi part and consider it to be a lower quality series while another bunch simply watches it for the ecchi, ignoring its main plot.
Plunderer walks a thin line, carefully balancing a well thought out, an elaborate plot with ecchi elements to add a secondary appeal to it.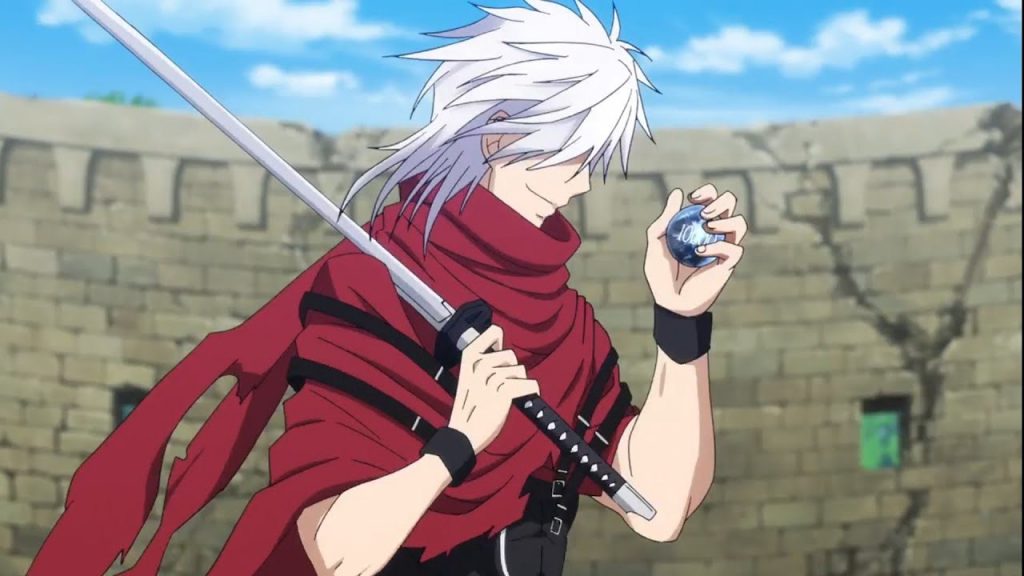 So while Plunderer might not be in the best of anyone's list, it is still liked by most people making its first season mostly successful. The fans are waiting eagerly for Plunderer Season 2. The time for introduction and recovering is over; now its time to rebuild the future!
Plunderer Outline:
The manga is written and illustrated by Suu Minazuki and it is published by Kadokawa Shoten in its Monthly Shonen Ace magazine, licensed by Yen Press. Licensed by Funimation, the GEEKTOYS studio made the anime adaptation.
Plunderer is a series that utilizes the past, present and future in creative ways, trying to manipulate fate by influencing one's timeline. It's unconventional storytelling is coupled with good worldbuilding concepts, war and peace, fantastic action sequences, romantic side plots and more.
Season 1 spent its time carefully introducing us to the world, slowly unveiling its history and true nature. With the past sorted out, Plunderer Season 2 will be dedicated to rebuilding a better future for humanity. The mistakes have been realized and fixed – its time to challenge the opposition and find the right path!
Plunderer Season 2 Release Date:
Fans will have to wait for months until Plunderer Season 2 release date is announced. It won't be announced until 2021 and there is absolutely no chance of the anime coming before Fall, 2022.
As of now, there have been no announcements made – not by Kadokawa, not by Geektoys not by Funimation. While a lot of people have jumped towards the manga, there are less than 60 chapters right now.
Given the normal pattern, unless there are 80 chapters, Season 2 seems unlikely – so that's a wait of about 2 years!
Plunderer Season 2 Plot:
The anime remained true to the manga and nearly covered up to Volume 10. Plunderer Season 2 will be started from Chapter 38. Unfortunately, as of now, there is not enough source material to make another season.
The upcoming story will further all plotlines – the quest of bringing peace for humanity, the resolution of Alcia and Schmelman's desires, the romance of Licht and Hina, and so on.
As you know, Season 1 ended with Licht and his group deciding to gather all the seven ballots. With that, they can aim for the Wall of Paradise. Not to mention, many members of Class A are implied to be alive, even after 300 years.
Season 2 will start with Licht's group trying to retrieve the ballots. They will have to confront Schmelman of course as he is the root of all issues and must be dealt with accordingly. We will get to know the story behind Schmelman and why he does what he does(and did).
There is also the issue of keeping Alcia afloat. SSU will have to deal with the periodic voting process, since the ballots are missing. This will lead to war and they can't afford it.
How will all of this be solved? How does Licht account into all this chaos and can he actually solve it? We will find out when Plunderer Season 2 gets released.
Plunderer Season 2 Episodes and Cast:
Plunderer can always choose the split-cour method of airing. A 12-12 episode split can make Plunderer Season 2 possible within 2022. However, going for a 24 episode single run will make us wait until maybe early 2023.
We are expecting Studio GEEKTOYS and Funimation to return soon, with hopefully Hiroyuki Kanbe as director – his vision and creation are truly great.
Nakajima Yoshiki will reprise his role of the lead character, Licht Bach.
Honnizumi Rina will be back as female lead, Hina.
Umehara Yuuichiro will return to play Murdoch Jail.
Seki Toshihiko will receive a step up in his role of Schmelman Bach.
Others like Itou Shizuka, Yuuki Aoi, Ichikawa Aoi, Ozawa Ari and so, are expected to return as well to play their old roles.
We will keep you updated on all the Plunderer Season 2 news, meanwhile, God Of High School anime and The Time I Got Reincarnated as a slime season 2 release dates will be announced as well.