Minks are finally in their sulong form and Franky just ran over Big Mom. Things are looking good for the moment and all we are looking forward to are the upcoming One Piece 989 Spoilers.
Raid on the Onigashima island has finally started and now everyone knows about the raid, even Kaido. Now it's not a sneak attack annymore but a full on raid.
Kaido vs Minks will be a sight to behold and we will see the Mink tribe in all their glory. We already saw how strong Carrot was in her sulong form, so what can the whole mink tribe do when they are all in their sulong form?
Can Minks alone take down Kaido? If not then can they even tire him out with some serious wounds? There are so many questions in everyone's minds and this is why we are all looking forward to the upcoming One Piece Manga 989 raw scans and spoilers release date.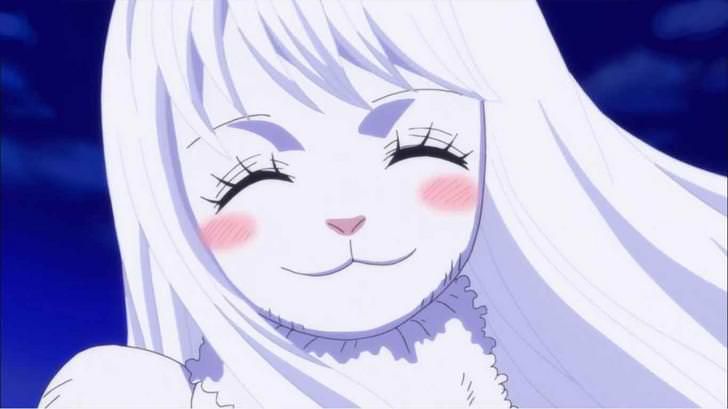 Chapter 988 was a great chapter as we see Minks standing upto Kaido and Strawhats against Big Mom.
At the start of Chapter 988 we see Kaido in sky in his dragon form and all the Mink tribe warriors at the top of the dome.
Jack somehow makes his way up their so that Kaido doesn't have to fight them all himself, Inu and Neko decides to fight Jack since he was the one who brought ruins to the thousands year peace in Zou.
But the Whale forest guardians Roddy and BB ask them to step down and save their strength to fight Kaido while they engage Jack in their sulong form.
Minks vs the beast pirate war is about to start, King is very angry that Jack went up alone without anyone'e permission and left him to take care of the underlings below and guard Momonosuke.
Just while King and Queen were talking, Shinobu tries to free Momo but gets caught by King. Just when everyone thought that it was the end for Shinobu, Momo gets freed from his shackles and starts floating.
It's Sanji that saved them both and now King leaps at Sanji and now their duel begins. Meanwhile Luffy also wants to go up but Big Mom intervenes and she is very angry by the fact that Luffy has destroyed everything that she has ever looked forward to.
First the wedding, then the tea party, and now this feast at Onigashima. Big Mom leaps at Luffy with her sword but somehow Luffy saves his head. Beast pirates are terrified not knowing who this old crone is.
Big Mom also goes against Nami who still has Zeus and Big Mom now calls for Zeus. If Zeus doesn't return then Big Mom can easily shut his soul thus killing him.
Between this chaos, comes Brook and Franky in their Freedom Rider and somehow ran over Big Mom without knowing.
Now Big Mom is laying flat on the floor and no one knows what will happen next. One Piece Chapter 989 will be full of excitements and an all out war against the beast pirates.
We can expect Luffy vs Kaido to happen soon enough as well. So without wasting much time, let's move on to the spoilers and raw scan parts of the upcoming chapter.
One Piece 989 Manga Spoilers
First of all we would like a spoilers alert at the start of this spoilers thread for everyone who dislikes reading spoilers before the official chapter release.
If you are one of them then please close this article and wait for the official chapter to get released.
Since One Piece manga is on break this week, Chapter 989 raw scans will be released next week on 2nd September 2020.
The spoilers will be shared here once the raw scans has been translated. Till then let's take a look at what might happen in the upcoming chapter based on what transpired in 988.
So first of all, Big Mom got ran over and she is on the ground. What if she loses her senses again and lose all her memories. If this does happen, it will be a great help for the strawhats.
Big Mom could be a great ally in this moment of need. Big Mom takes down all the small fries of the beast pirates and comes to senses only when Kaido remains.
The last fight of Luffy against Kaido and Big Mom will be epic and that is what we are all hoping for.
Also the Minks will be charging at Kaido in the upcoming chapter, all we need to see is how much damage are they able to deal against Kaido.
We all know Minks are strong in their sulong form, so I don't think the flying six and the all-stars will let minks attack Kaido.
The flying six will intervene for sure. But somehow we all think that something is missing for sure, the big fight can surely not start just like that.
If Oda foreshadowed this to be a fight bigger than Marineford than something crazy needs to happen soon.
When will Marines arrive? Or will Blackbeard be the one to arrive first? Luffy vs Kaido and Blackbeard vs Big Mom can be a possibility too.
There are so many possibilities that might happen and this is why everyone is eagerly waiting to read One Piece 989 spoilers.
One Piece Chapter 989 Official Release Date
Due to Oda's health problems, One Piece manga is once again on a break this week. This means that the Chapter 989 will be officially released next week on 6th September 2020.
The official releases will be available to read on The Shonen jump official website and the mangaplus website.
All the details regarding spoilers and raw scans will be shared here for everyone to read. So don't forget to bookmark this page.