Asta is running wild in the new demon form and we can't wait to read Black Clover 244 raw scans.
The Black Clover Chapter 244 spoilers will tell us more about the fight and who exactly Asta's demon is. Dante is using 50% of his demon form and he can get even stronger and Asta needs to do something soon if he wants to defeat Dante.
Gauche is injured and on the verge of death and the fight has reached so high level that Vanessa can't intervene anymore. Vanessa has lost all her magic power and needs to replenish.
We will have to see if Asta can control his new demon form or not or will the demon take over his body.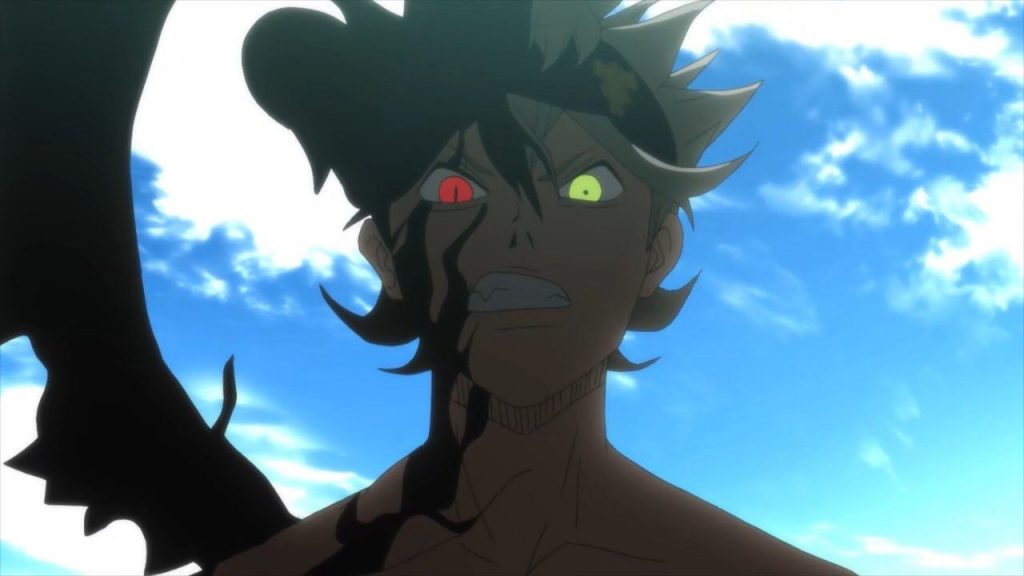 It was also revealed that there's an underworld where there are lots of lower and higher-level demons who take over humans time from time and Dante's demon seems to be a high-level one.
Before we talk about the upcoming Black Clover Manga 244, let's review the last chapter.
Check our articles on One Punch Man Season 3 and anime streaming websites while we wait for the Black Clover chapter to get released.
Black Clover 243 Chapter Recap
So Gauche is injured and there is no one there to treat him and if nothing is done soon, Gauche will be dead for sure.
Asta is in his new demon form and he can't seem to fully control it. The name of Dante's demon was revealed as well and it seems like he is called "Lucifero".
Dante asks his demon about Asta's demon and they seem to think that Asta's demon is some low-level demon and not worth much.
It was revealed that multiple members of Dark triads are possed by high-level demons. The battle rages on and Gauche's injury is getting critical and no one is there to help.
Vanessa and the rest are watching from the sideline as there's nothing they can do in this intense fight.
Asta seems to have gotten stronger with his new transformation and is attacking furiously and in the last panel of the Black Clover 243, it seems like Asta scratched Dante's face and now Dante is furious.
One Piece 975 and Haikyuu 387 will be releasing on the same day as Black Clover Manga 244, so check them out once they get released as well.
Black Clover 244 Spoilers Releasing Soon
Asta has unlocked his new demon form and it seems like Dante is underestimating Asta's demon by calling him a low-level demon.
Asta proves him wrong and scratched his face in the last chapter and now Dante is furious. Dante will now start attacking vigorously and this is when we will get to see what Asta can really do.
Will Asta be able to take Dante at his hundred percent or will others have to step in and help Asta. Yami is still away and there was no news from Noelle group in the last chapter, so we seem to believe that the next chapter might show Noelle's fight as well.
The upcoming Black Clover Chapter 244 spoilers will be released soon and we will be sharing them here as it gets released.
What will happen with Gauche? Will Yami return? There are many questions in fans mind and all these will be answered in the upcoming Chapter.
Black Clover Chapter 244 Raw Scans
Mangastream and Jaiminisbox have stopped Black Clover raw scans and this is why the raw scans are getting released a bit late every week.
The Black Clover 244 raw scans will be released around 20th March 2020 and the links will be shared here and on Reddit.
It takes time to translate the Black Clover raw scans from Japanese to English and this is why it takes time every week.
What is the official Black Clover manga 24 release date?
The upcoming Black Clover manga will be officially released on 22nd March 2020.
Where can we read the upcoming Black Clover Chapter?
You can read the upcoming chapter on Viz and Shonen Jump app.
Let us know what you think might happen in the upcoming Black Clover chapter and we will be sharing more news like this in the future. Make sure to check our articles on Luffy vs Kaido and Solo Leveling Anime.