Yami has been taken and whole Black Bulls is in disarray. While Asta desperately wants to go and rescue Yami, Nacht stops his way. All that's left is to wait for the Black Clover 262 Spoilers and only then we will know what happens.
Yami has always been violent and loud but all the members of the Black Bulls love him like a family and this is why him being kidnapped has hit others hard and no one has any idea on what to do.
Black Bulls battle against Dante left too many people injured and once Yami was taken away, we see doctor Owen at the Black Bulls tending to everyone's injuries.
Even Owen confesses that he has no idea about Asta's right hand and will not be able to do anything to cure it.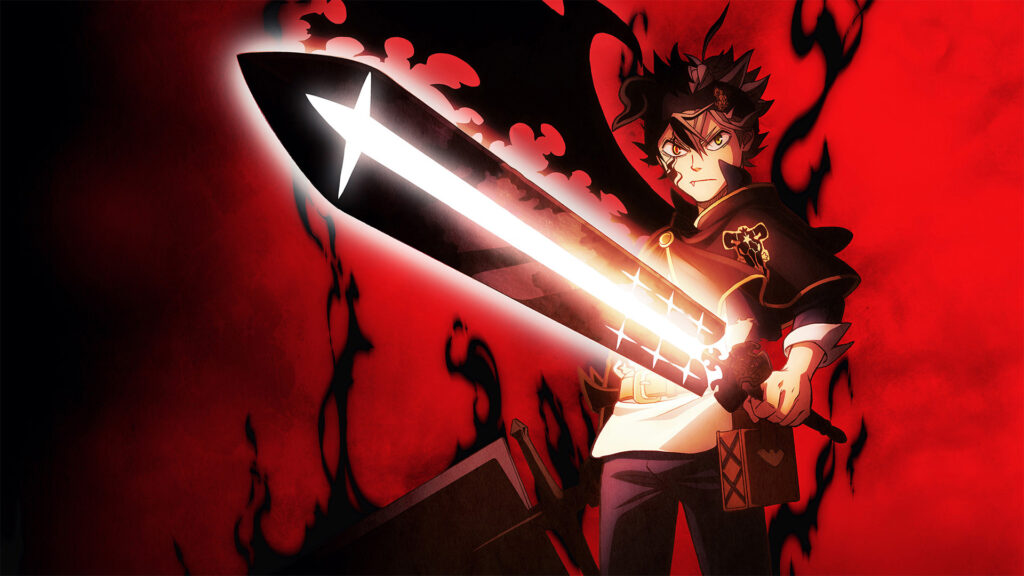 Meanwhile the Black Bull members ask Owen to take a look at Gauche's as he was stabbed by a sword. But upon looking at him. Owen finds out that he has been fully healed and it's no simple healing magic that was cast on him.
It seems like Gray's magic is not limited to transformation only, she has somekind of super healing magic that even Owen can't comprehend.
If Gray is able to train the healing attributes of her magic under Doctor Owen's command then she can become a crucial part of the upcoming battle against the devils.
The whole Black Bulls base has been decimated and everything is in disarray, we see Finral sitting and holding his down and feeling sad for what has happened and how Yami got taken away from them and he was not able to do anything.
Asta on the otherhand is also reliving the moment of Yami being taken away again and again and can't seem to forgive himself for what has happened.
Just when Asta starts getting crazy, he hears a voice and to everyone's surprise the newly introduced person turns out to be Black Bulls vice-captain.
The name of the vice-captain of Black Bulls is Nacht and he is a devil host himself. He must be away to train how to control his devil better and now he will be teaching Asta how to do the same.
Asta will finally be learning from someone who is exactly like him and now maybe he will learn to use more than just his right arm.
The upcoming Black Clover Chapter 262 is going to be crazy good and fans are dying to know what happens next with Yami and what does Clover kingdom discusses in the upcoming Captain's meeting.
So without wasting much time, let's get started with Black Clover manga 262 spoilers and the official release date. One Piece 989 will also be releasing soon so make sure to check it out if you have time.
Black Clover 262 Spoilers
Sorry to say this but unfortunately the spoilers are not out yet. But according to the recent news from Black Clover subreddit, the raw scan translation process has already started and spoilers will be arriving very soon.
So let's not waste any more time and see what people on the Internet think might happen in upcoming Chapter 262.
So for starters, Vangeance and Yami has been taken away be The Dark Triad. This surely is a red alert situation for the Clover kingdom and this is why the Captain's meeting has been called.
The Clover kingdom forces will soon be heading out to get their two best captains back and the heart kingdom will surely be helping in this fight.
Since Queen Lolopechka got taken away, Noelle is also fired up and will arrive at the Clover kingdom with Heart kingdom guardians and the best mages of that kingdom.
Since the dark triad took both the captains necessary for the ritual, they will be starting the devil summoning ceremony but seeing how Dante and Vanica are not full power yet, they will delay their plans a bit.
This will give Clover kingdom a chance to regroup all the strong mages and launch an attack. According to fans on Reddit, all the forces will reach the place where Vangeance and Yami are being kept at only when the ritual starts.
The upcoming fight against the Dark triad and maybe the devils themselves will be a huge one and fan's can't wait for it to start.
Black Clover Chapter 262 Official Release Date
According to Viz official site. Chapter 262 of Black Clover manga will be released this Sunday on 30th September 2020.
Raw scans will be available on 27th September 2020 and the English scans might be available to read on the Subreddit.
The official chapter will be available to read on Shonen jump website and mobile app and mangaplus website.
All the details regarding the upcoming chapter spoilers and raw scans will be shared here for everyone to check soon, so stay tuned and enjoy your day.