The last chapter was very fun to read and fans are loving the great fights that are coming one after the other. Fans are now eagerly waiting for the release of Black Clover 260 so that they can find out if Dante finally is dead.
If Dante really is dead then he will be the first Dark Triad member to fall and this can be a good thing for the Heart and Clover kingdom.
Asta has achieved great things in this fight and have gotten much stronger then before and his new power is sure to come handy in the upcoming fights.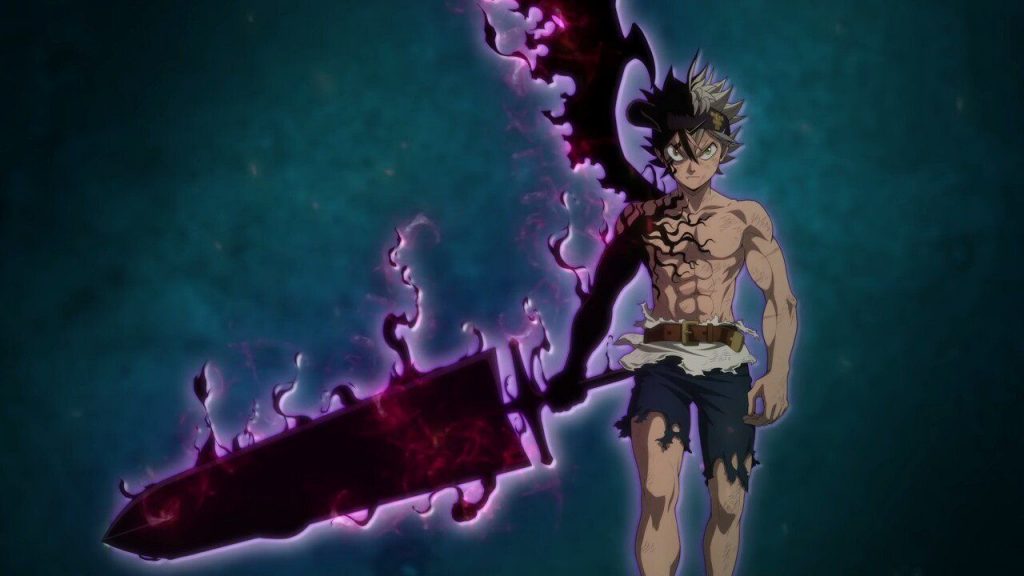 Dante fell to the combined force of Asta and Yami. Many questions are rising in fan's minds. Did Asta earn captain Yami's respect yet? Is Dante really dead? Is he really defeated?
Fans are curious about what we will see in Black Clover 260 spoilers. Asta will most probably be unconscious as he has just gone all out in his fight against Dante.
But before we move on to discuss the spoilers and raw scans of the upcoming Chapter 260, let's take a look at the last chapter first.
So what happened in the last chapter?
Black clover Manga 259 starts after Asta's right arm gets transformed as the Devil agrees to lend him his power.
Devil notes that Asta has only 50 sec to make it work. Asta charges toward Dante and attack fiercely. Meanwhile yami is amazed to see Asta's power and knows he has anti magic on his right hand and if he can make a clear hit, they can have a chance to win the battle.
Captain Yami and Asta teams up to fight Dante. Dante entertains himself more with their weak attacks. When captain Yami and Asta charges at him, Dante blocks the attack with massive piece of earth but duo breaks it and move ahead. Captain Yami believe in the battle against Dante, Asta's anti magic is key and they have to figure a way to get his sword to pierce into dante.
Next we have seen, Asta brings out the Demon Destroyer sword but again Dante prevents it. Only 3 seconds remaining, Yami bursts Dante with his Death Thrust. Dante regenerates – he is too confident in his huge power levels.
Yami gives his katana to Asta, with only 1 sec left. Asta uses Anti Magic on the sword. He goes in quickly and cuts Dante. Asta's anti Magic cancels out all of Dante's Magic, making him powerless and finally he gets defeated.
Black clover Chapter 260 release date
Fortunately, there are no breaks this week and it means that we will be getting Chapter 260 this sunday. The Black Clover Manga Chapter 260 will be officially released this Sunday on 9th August 2020.
Raw scans will be releasing few days before the official chapter, and the spoilers get released once the raw scans are translated to English and all will be shared here once released.
Let's see what might happen in the upcoming Black Clover chapter while we wait for the official spoilers to get released.
Black Clover 260 Spoilers
Black Clover Chapter 259 was very unpredictable, part of us says that Dante will lose this battle because the way Yuki Tabata has shown off a lot of new character's abilities.
With the development of Asta sacrificing his arm and we know Yami and Asta are the perfect counter for both of Dante's abilities so there was no way for him to really win. We don't know what can happen from this but things are getting more interesting.
We have new information about Asta's new ability. Its just like when he obtained his anti-magic form for the first time he couldn't last for very long time but as the story progressed he got better with the form, he can use it once a day but now he can use it much longer or three times and now he just at a point where he can last in it all day probably, but this also let us know that their arm may not be permanent.
Asta borrowed power from the devil in exchange of his right arm. Devil's power was overwhelming and made Asta as strong as Yami.
It has been seen that Asta's right hand has turned fully into demon arm and the sword has turned completely black. One thing is certain, Asta's power has overwhelming increased, along with anti-magic ability has raised to another level.
An interesting detail, that Asta said that what he has learned in last 6 months that cannot be used in this battle. So we can guess Asta still have some other combat capabilities to show.
The main stage belongs to Asta and Dante of the Dark Triad. Yami did a lot and was the main reason they won, but Asta is the key.
We can only hope Asta can maintain this form and grow stronger in the future.
One Piece 987 and Solo Leveling 113 will be also releasing this week so make sure to check them out while you wait for the Black Clover 260 spoilers to get released.