Fans are eagerly waiting to read Kimetsu no Yaiba 190 spoilers and the Kimetsu No Yaiba chapter 190 raw scans and today we are here with all the information regarding upcoming Kimetsu no Yaiba chapter 190
Kimetsu no Yaiba or Demon slayer has burst out into the scene after having a successful anime adaptation by Ufotable. While season one has ended, the Infinity train arc is getting adapted into a movie and will release this year most definitely.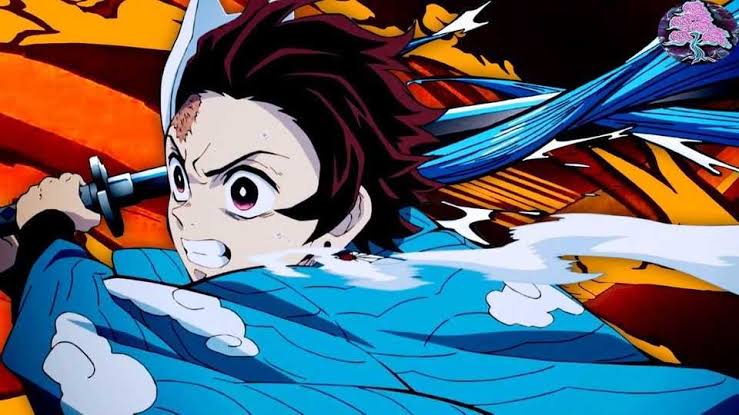 The Kimetsu no Yaiba manga has been doing very well lately. Almost beating one piece in yearly sales, a record unbroken for the past 13 years. But it came second which is a big achievement in itself.
As Kimetsu no Yaiba enters its final arc, we have gotten some hype battles and crazy action scenes.
Here today we present you the Kimetsu no Yaiba chapter 190 spoilers, raws, and the release date.
Kimetsu no Yaiba Chapter 189 summary and recap.
The battle between the four pillars and Muzan rages on. They've gotten out of the building and now they're in the open but it's still a few hours before dawn. The only way to kill Muzan is to expose him to sunlight. For that, they have to keep fighting.
The snake pillar Obanai is using different techniques to stop Muzan from healing. All four pillars are struggling very hard to keep up with Muzan. During the fight, Muzan infected all of them with his poison. Due to this, they cannot fight in their full power. But they're all determined to fight till the end.
But relief is on the way. Lady Tamayo's cat is here with the anti-venom. This provides temporary relief to the pillars and heals them. At this point, the snake pillar realizes that he has to do something or they'll all die. So he tries to turn his blade red the same way Tokitou did. In order to turn his blade red, he has to push themselves to the brink of death and hold their blade as tightly as possible.
Kimetsu no Yaiba 190 spoilers.
All the events in Kimetsu no Yaiba chapter 189 were major death flags for the snake pillar Obanai. He might die in the next chapter to make his blade red and kill Muzan. Also good to see that Giyu has finally accepted and taken the role of the water pillar.
This also proves that Yoiichiro must have gripped his blade very tightly to turn it red every time he used it. It is highly likely that other pillars might also work to turn their weapons red. I think Haijima San will definitely turn his weapon red in Kimetsu no Yaiba chapter 190.
The cat only gave four antidotes so what about Kanroji Mitsuri? Nezuko is on her way to this fight. In Kimetsu no Yaiba chapter 190 she will definitely help Tanjiro and Kanroji.
On the other hand, if Obanai doesn't die, then it'll most probably be Giyu because of how hard he's pushing himself. We might see Nezuko at the battlefield where she hopefully heals Tanjiro.
Kimetsu No Yaiba 190 Raw Scans Release Date
Chapter 189 just got released and now fans are waiting for the release of Kimetsu no Yaiba 190 raw scans. The scanlations are first in the Japanese language which is then translated to English and other languages and then shared with the world.
Many Shonen mangas are on break and thus their manga chapters and raw scans will be released late as well. One Piece 968 and Black clover 236 will be released late as well.
We expect the Kimetsu no Yaiba manga 190 raw scans to be released by 17th January 2020 and we will update the raw scans here as soon as possible.
Kimetsu no Yaiba Chapter 190 release date
The weekly shonen jump is on a break this week so we will not get any chapter. Kimetsu no Yaiba 190 will release on 19th January.
So this was our article on Kimetsu no Yaiba chapter 190 and we will add the Kimetsu no Yaiba 190 spoilers and raw scans as soon as they get released.