Solo Leveling is getting more and more interesting with every chapter and today we are here with Solo Leveling Chapter 101 spoilers, Solo Leveling Chapter 101 raw scans, and Solo Leveling 101 release date.
Solo leveling is easily one of the most popular manhwas of all time which can be observed by the fact that it shot up to the top ten in the top manga list on MyAnimelist as soon as it was added there, with a rating of almost 9. Solo Leveling manhwa has millions of readers worldwide and they keep increasing every day.
Solo leveling has hit the 100 chapters milestone and it's just getting better and better and now fans are eagerly waiting for the upcoming Solo Leveling chapter 101 to get released. The innumerable fans of Solo leveling are hoping that it will soon be animated, but we haven't gotten any news of this yet. Well, we can all hope.
Solo Leveling Chapter 100 recap and summary.
The onslaught continues as the ant King makes his way around the island. After finding out that the hunters have killed the ant Queen, he is enraged. He takes on all of them by himself and defeats them easily. But the healer keeps healing them so in order to defeat them properly he kills the healer.
With his last breath, Min Byung-Gyu told the others to run away, but Baek Yoon-ho instead runs towards him. But he is subdued easily and he returns to his human form. As I had predicted, he didn't actually eat their heads to learn the language.
But he certainly learns to talk. By ingesting them, not only did he get their powers but also their knowledge. After learning this new skill he tells them that they're weak.
The ant King soon realizes that there are much stronger hunters on this island so he asks them where their "King" is. As in where the strongest hunter is. And then he runs outside to the strong one, that is, Goto Ryuji. He is the strongest one amongst them, can he kill the ant King ?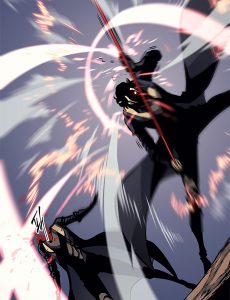 A conspiracy of some sort has been uncovered in this chapter. As Goto is talking to president Matsumoto, their plans are slowly revealed. Matsumoto asks him what are the chances of them surviving the ants, to which he answers zero. Clearing this dungeon was not their motive, their motive was to eliminate all the South Korean hunters. After doing this they try to get out of that island but they're caught by the ant King.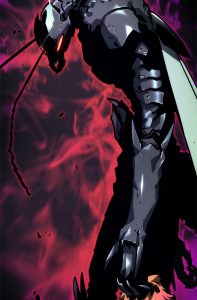 Goto immediately recognizes the strength of the king and even taunts him by saying that he is the king. But as it turns out he's all bark but no bite. His sword breaks in an instant and he's dead before he even knows it.
Back the South Korean hunters are faced with many ants. Having lost their healer and not being in good condition put them in a tough spot. Choi tries to fight them but even cannot go on for longer.
At that point, a shadow emerges, Sung Jin-woo's knight, tank. And then we see Jin-woo and he utters the word 'exchange'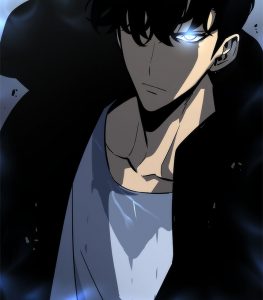 Solo Leveling Chapter 101 Spoilers.
Matsumoto and Goto wanted to end the South Korean hunters but the tables have turned on them. All the Japanese hunters will die. This will seriously hurt the Japanese as an S-rank dungeon will open in Tokyo but they won't have any hunters to fight there.
Jin-woo might appear on the island in the next Solo Leveling chapter 101. However, we might not see the fight between him and ant King. Jin-woo not only defeats him but also turns him into his shadow. This might not happen in the chapter per se but it will definitely happen. Hopefully, we can see the epic fight between the king and Jin-woo as soon as possible.
Solo Leveling 101 Raw Scans Release Date
The chapter will be translated from the Korean language to the English language and that takes some time. Fans are excitedly waiting to read Solo Leveling 101 and we expect the raw scans to be released soon.
The Solo Leveling 101 raw scans will be first released on the scanlation sites and then distributed all over the world. We have shared the release date for the chapter below so make sure to check it out.
Solo Leveling Chapter 101 release date
The translated version of Solo leveling chapter 101 will be available by 8th January 2020 and just like Solo Leveling 100, we will update the raw scans here as soon as they get released.
We will be updating this chapter daily to add all the latest updates we get regarding Solo leveling 101 and also check out the upcoming One Piece 968 and details regarding upcoming Solo Leveling Anime manga.
If you have any questions or suggestions, feel free to write in comments and we will try to reply as soon as possible.