Solo Leveling 103 spoilers and manhwa raw scans will be released soon and today we will be discussing what happened in the last chapter and what we think will happen in the next chapter.
Solo Leveling Chapter 102 was just released and the chapter was just amazing. The artwork was phenomenal and breathtaking. Solo leveling chapter 103 will be released soon and fans can't wait to read the upcoming manhwa chapter.
The Jeju island raid is reaching its end and the most awaited fight is just getting started. Jin-woo is fighting the ant King and for the first time, he's getting a tough fight.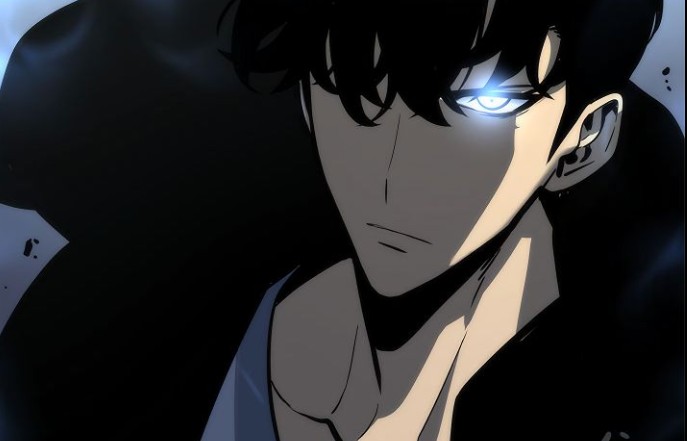 The fight will continue in the next chapter and soon everyone will know the true power of Jin-woo including his parents. Solo Leveling 103 raw scans and spoilers will be soon released online and we will post the links as soon as they get released.
One Piece 969 and Attack on Titan 126 will be released together with Solo Leveling 103. Fans who love reading them will be overjoyed by the fact that they will be released on similar dates.
[Update] — Solo Leveling Chapter 103 on break
The Chapter Will Be Released Today
Solo Leveling Chapter 102 recap and summary
Ant King and Jin-woo finally face off. Unlike Goto, the ant King actually acknowledges Jin-woo's strength and aura. Jin-woo uses this to assert his dominance.
We get to see the other hunters are doing. The broadcast had been stopped and they were informed of Myung-bin's death and that an unknown hunter has appeared at the scene.
Further, we see the Japanese hunter and their president Matsumoto. They're quite furious after learning that their hunters, especially, Goto is dead.
After the broadcast is resumed, everyone can see the fight between Jin-woo and the ant King. The ant lands a punch so hard that breaks all the land they're standing on. He thinks he has killed Jin-woo but that's not the case and soon after that he activates dominator's touch.
He then punches him back so hard that the ant goes flying away. This shocks all the hunters present in there. They cannot believe a mage class hunter can be this strong. The fight goes on as they keep exchanging blows.
The fight will resume in Solo Leveling 103 manhwa and we can't wait for the spoilers and what happens to the Ant king.
Solo Leveling Chapter 103 spoilers
We know that Jin-woo can summon strong shadows and use them in a fight. But this chapter will show his true raw strength. We know he can also defeat all s rank hunters with his army to get the nation level hunter rank. Expect great fight scenes in the Solo Leveling chapter 103 as Jin-woo uses his full strength to take down the Ant king.
This fight won't be the same as other fights. This time it's a mega strong talking ant monster. Who can kill s rank hunters in the blink of an eye.
The Solo Leveling chapter 103 will also reveal a new move: Violent Slash. It will be interesting to see what happens when he does that and how the artist illustrates it.
But the thing I'm waiting for the most is when he defeats the ant King and makes him his shadow. He will most definitely be one of the most badass looking shadows. This chapter is just the beginning. The hype around this fight is always increasing.
Read Solo Leveling 103 Raw Scans English
Solo Leveling manhwa is initially released in the Korean language and after that translated to various other languages. Solo Leveling manhwa 103 raw scans will be released soon and we can't wait to read them.
Scanlation sites are getting shut down one by one and that is why the Solo Leveling chapter 103 raw scans can get delayed. Don't forget to check Jaiminisbox alternatives if you read mangas like One Piece and Black Clover.
When Chapter 103 English raw scans get released, we will share the link here so that you can read the chapter early.
Solo Leveling Chapter 103 release date
[웹툰 <나 혼자만 레벨업> 103화 긴급 휴재 안내]

안녕하세요, 디앤씨웹툰 편집부입니다.

다름이 아니라, 1월 23일 목요일 연재될 예정이었던 웹툰 <나 혼자만 레벨업> 103화가 장성락 작가님의 건강 상의 이유로 휴재하게 되었습니다.

(1/3)

— 디앤씨웹툰 (@dncwebtoon3) January 20, 2020
늘 독자 여러분의 사랑에 보답하고자 작가님께서도 최대한 연재를 속행하고자 하셨고, 컨디션이 나쁜 상황에서도 말없이 분투하셨으나
결국 휴재가 불가피하게 되어 이 소식을 전하는 편집부의 마음도 무겁습니다.
일정을 관리하지 못한 편집부의 책임이 큰 바, 이 자리를 빌려 사과드립니다.

(2/3)

— 디앤씨웹툰 (@dncwebtoon3) January 20, 2020
The release dates for Solo Leveling 103 are out and according to official sources, the Solo Leveling Chapter 103 will be released on 30th January 2020 because the author is sick and the chapter has been delayed a week.
[Update] The Solo Leveling Manhwa chapter 103 raw scans will be released tomorrow online.
You can read the chapter online as soon as it gets released and we will be sharing links here for all of you.
We have also shared spoilers and raw scans of One Punch man 126 and we regularly write about Demon Slayer. Follow us on all social media sites to get the latest anime, manga, and manhwa news and also check Solo Leveling subreddit for all the upcoming manhwa news.