One Piece 969 spoilers will be released tomorrow and we will be posting the raw scans and spoilers as soon as they get released online.
The last chapter was a roller coaster of emotions and we got to see Gol D Roger disbanding Roger pirates and moving on. Oden finally goes to Wano where he meets Toki and Momonosuke and gets to know about the current devastating condition of Wano.
One Piece manga 969 is going to be a great one as this will be the last flashback chapter of the current arc and we expect to see Oden vs Kaido showdown by the end of the chapter.
We already got clues in the last chapter saying that Kaido is affiliated with Orochi and if Oden hurts Orochi in any way, Kaido will not leave Oden alone.
We all know how Oden vs Kaido fight ends but still we all are excited to see how exactly the fight goes and how Oden scars Kaido in the fight. All of this will be revealed in One Piece 969 raw scans and spoilers that will be coming out tomorrow.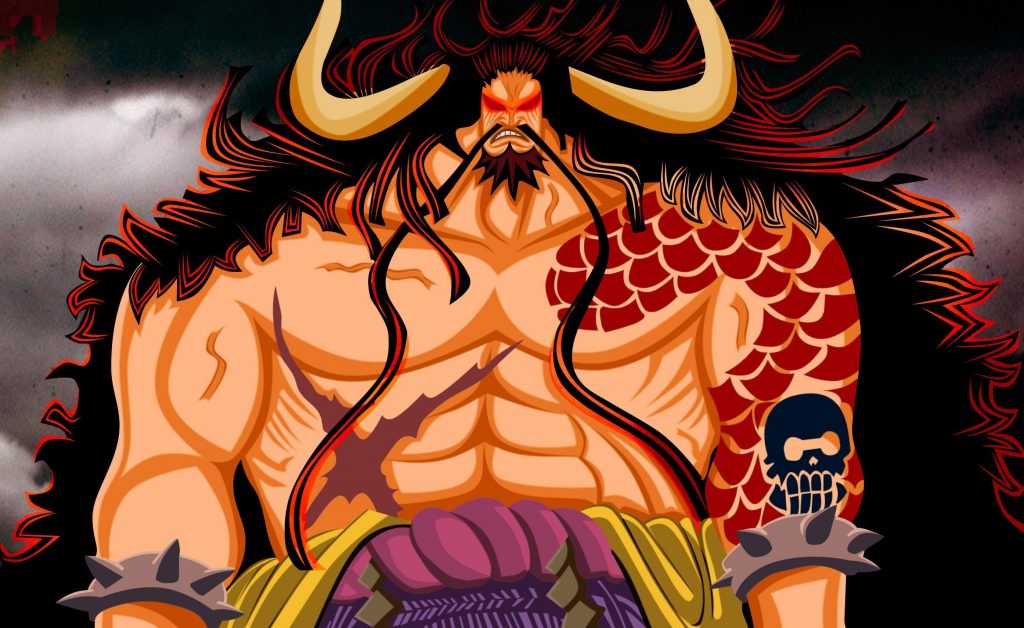 This week One Piece is not on break and the chapter will be officially released on Sunday and we expect to get the One Piece chapter 969 spoilers by Friday morning. Rough Japanese translations will be available first and only when scanlation groups do their work, we will be able to read the English translation of One Piece 969 raw scans.
Solo Leveling 103 has been delayed but Attack on Titan 126 and Black Clover 237 will be releasing on time. One Piece manga 969 will be released together with these mangas and you can read all the manga chapters on Viz.
We will include the links to One Piece manga 969 spoilers as soon as they get released on the Internet and you will finally be able to read One Piece 969 chapter online.
We have picked up some speculations and predictions from the Internet regarding the upcoming One Piece 969 chapter and we are sharing some of them below for you all to read until the official spoilers get leaked.
Read One Piece 969 Spoilers And Predictions From The Web
Fans are getting restless and have started sharing their own speculations and what they think will happen in the upcoming One Piece chapter 969 and we felt like sharing them here.
Oden has attacked Orochi's palace but fans believe that it's the Old grandma sitting in place of Orochi.
Old grandma can be one of Kaido's underlings sent to Orochi so that Orochi can affiliate himself with Kaido.
Oden vs Kaido is a big possibility in the next chapter.
One Piece 969 will be the last flashback chapter of this arc.
Some fans even speculate that the Oden that was boiled and killed alive was actually the grandma and the real Oden is still alive and well in hiding.
So these were some of the spoilers or Reddit One Piece Fan theories. We will be posting the One Piece 969 raw images here as soon as they get released.
One Piece Manga 969 Raw Scans Will Be Released In 24 Hours
The One Piece Manga Chapter 969 raw scans will be released tomorrow and we will share the raw scans here as soon as they get released. One Piece raw scans are released by various scanlations groups online and depend on the time they take to scan the pages and translate them from Japanese to English.
Jaiminisbox has stopped doing scalations and that is why the chapters get released late and sometimes with mistakes and that is why loyal fans now prefer to read One Piece manga when it gets officially released on Viz and check Jaiminisbox alternatives.
We will be updating this article with One Piece 969 raw scans and spoilers as soon as they get released online. Don't forget to follow us on social media sites so that you don't miss any of the latest news released on this site. Thanks!