Solo Leveling 102 spoilers are going to be released soon and fans can't wait to read the next upcoming chapter. Fans are excitedly waiting to read Solo Leveling chapter 102 raw scans and release date.
Solo Leveling Chapter 101 was released last week and soon Solo leveling 102 will be released and we are here with the chapter spoilers and raw scans.
Today we will be sharing Solo Leveling 102 spoilers, the date of the release of the raw scans and we will also be discussing Recap and future chapter predictions.
Jin-Woo has made his entrance and now will be going against an S rank beast, the Ant king himself. The fight is going to be legendary and epic and we all are waiting to see who will come on top.
[Update]Chapter 102 Released — Link Below
Solo Leveling Chapter 102 Released- Check Here
Solo Leveling Chapter 101 recap and summary
The much-awaited chapter brought back the protagonist back into the frontlines. As all hope seemed lost we see Jin-woo's shadows coming in to rescue the hunters. The broadcasting company workers are having a meltdown as they had to stop broadcasting. But now they're resuming it as the massacre was stopped.
Sung Jin-woo is here with all his shadows and after taunting the ants there he slices them all with his twin blades. Baek now takes a breath of relief as he knows that they'll all be safe now. The onslaught continues and he revives the ants to be his shadows.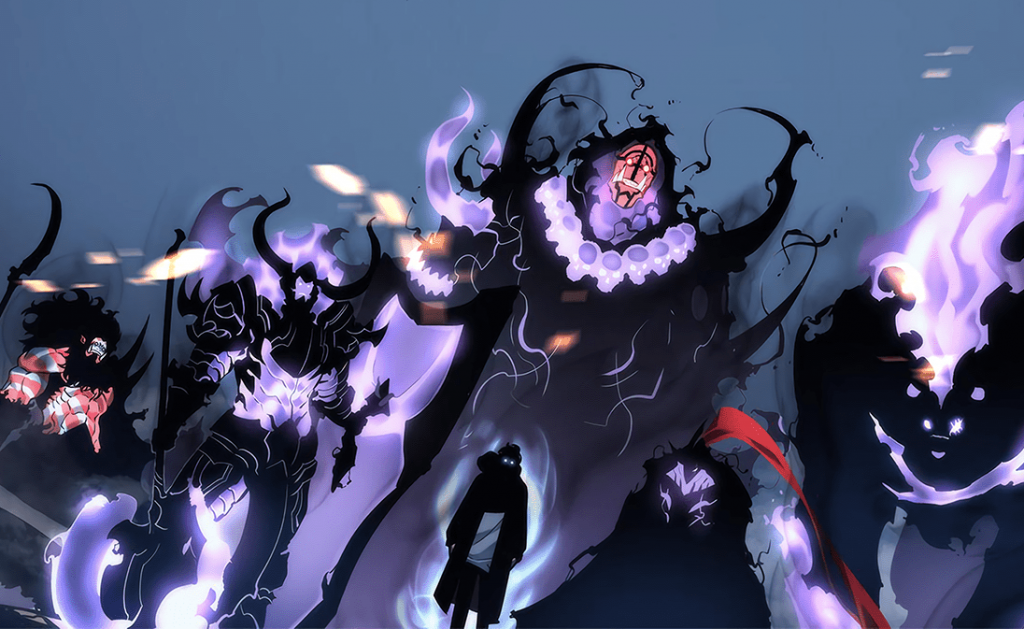 After dealing with the ants Jin-woo tries to heal the injured hunters with his items. But he's unable to heal Cha Hae-in with those and advises them to move out immediately.
Even before they could move out the ant King is back after killing Goto. According to him, Goto was no king. So where is the king? So he asks this question to Jin-woo and he is surprised to hear the ant talk, the same way Goto was. And the chapter ends with their auras clashing.
Solo Leveling Chapter 102 spoilers
So the much-awaited fight is here. The ant King vs Jin-woo. The strongest beast yet. The boss of the S level dungeon. Can Jin-woo defeat him? We'll find out in the next chapter.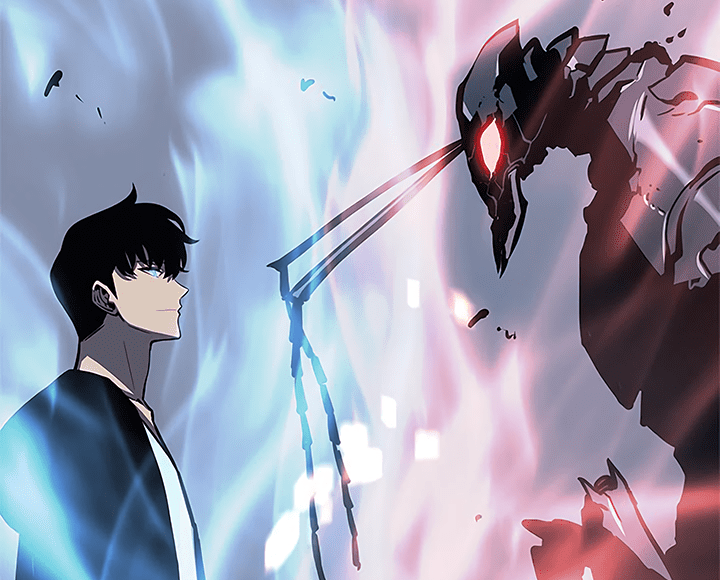 If you thought that the Goto vs Jin-woo fight was good this will be even better. In Solo Leveling chapter 102, we will not only see that fight but also his shadows in action. Tusk will also take part and wipe out an entire squad with his magic. And his shadows ants will wipe out the remaining ones.
Jin-woo will defeat the ant King and make him his shadow. He will be the first shadow who can communicate with him. The next chapter will be very interesting as it will be full of hype fight scenes.
Read Solo Leveling 102 Raw Scans English
The Manhwa is released initially in the Korean language which is then translated to Japanese and then English translations are released. Solo Leveling English translations will be out by 12th January 2020.
Scanlations have come to a halt and many major scanlation publications have stopped translating chapters. Jaminisbox is one of them and that is why we have released Jaiminisbox alternatives on our site.
Solo Leveling Chapter 102 release date
Shonen Jump is on break this week and many manga chapters have been delayed. One Piece 968 and Black clover 236 will be released on 20th January and Kimetsu No Yaiba 190 will be released on the same date as well.
Solo Leveling anime will be releasing soon and since it's not a Jump publication it is not on a break. The Solo leveling Chapter 102 will be released on 14 January and as mentioned above, the raw scans will be released by 12th January 2020.
So this was our article on Solo Leveling 102 spoilers and raw scans. We will include the link to read the raw scans as soon as they get released. We will be updating this article daily, so make sure to follow us on all social media sites.