Nanatsu No Taizai 312 manga spoilers, Scans, and Raw will be released soon and before Seven deadly sins spoilers or scans we will talk about the last Nanatsu no Taizai chapter 311 and we got to see many shocking things and it turns out that the Demon King is still alive and because of that Elizabeth still has the curse.
Manga chapter 311 started with Elizabeth getting accidentally smashed by a rock and the curse "cycle of rebirth" getting restored and that is when Meliodas and Ban figure out that the demon king is still alive and Meliodas vows to eradicate the curse and demon king for all eternity.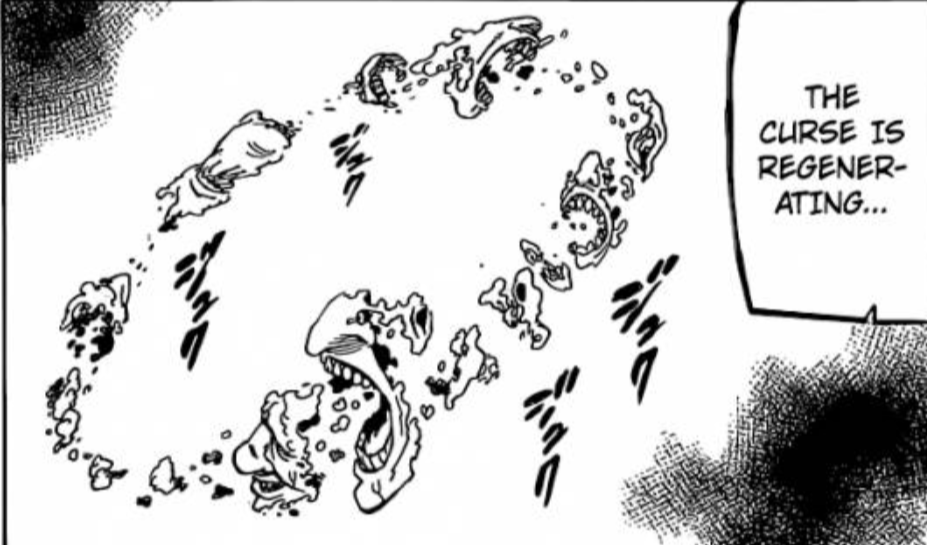 The curse on Meliodas was put by the Eternal Deity but the curse on Elizabeth was placed by the demon king and as long as he is alive this circle of rebirth will keep going.
The seven deadly sins are now worried that Demon King is trying to get a body so that he can collect all the ten commandments and regain his full power and then we are shown Chandler and Cusack have been separated and Zeldoris is lying on the ground full of wounds.
Chandler wants to make Meliodas the demon king but Cusack had different plans and he picks up Zeldoris from the ground and he has all the ten commandments with him as well and now he wishes to resurrect demon king within Zeldoris.
Cusack is putting all the commandments into Zeldoris and Zeldoris is half conscious and doesn't want that, even Zeldoris wanted Meliodas to be the Demon King but Cusack completed the process and now demon king found his way into Zeldoris and Cusack dies and fades away into thin air and the chapter ends and now fans are wondering what's next!
Nanatsu No Taizai 312 Release Date And Spoilers
Nanatsu No Taizai 312 Manga is expected to be released around 27th May 2019 and we will get to see the final battle against the Demon King. Zeldoris is now the demon king and even though Zeldoris didn't want to become the demon king he was turned against his will.
We expect many things from the upcoming episode and there are many Seven deadly sins Manga 312 predictions and spoilers threads available online and we are listing some of the things we think we will be happening.
The Nanatsu No Taizai 312 Scans will be available one day before the final manga chapter is released and we will include the manga raw and scan as soon as they are available online.
Nanatsu No Taizai Manga Chapter 312 Predictions And Spoilers
Now we will be discussing what might be happening in the upcoming episode and we have already written "Spoilers" in bold letters above so if you don't want to read any spoilers or predictions I ask you all to exit this page and wait for the manga chapter release.
There are many possibilities and some threads online are also speculating that Merlin might use some of the magical power to rewind time and bring Elizabeth back.
Meliodas might kill demon king at last thus getting a vast amount of power and then resurrecting Elizabeth himself.
The writers might choose to extend the manga and thus killing Elizabeth for good, Elizabeth will go through the rebirth process and this time Meliodas will end the curse for sure thus finally getting to live with Elizabeth.
So in this article, we have talked about Nanatsu No Taizai 312 Manga and we have talked about manga spoilers and predictions and we have given the release date for seven deadly sins Manga 312 as well. We will be updating the article on a regular basis and we recommend you to check One Piece manga and One Piece Episodes as well and am sure you will like them.