The Kingdom Season 3 Episode 2 is going to be released this week and today we are here with its release date news , preview and suspected spoilers.
Fans were eagerly waiting for a season 3 of the anime since ages and finally it is here and we can't wait for the release of the second episode.
The Kingdom Season 3 anime got released as a part of Winter 2020 anime and the first episode was aired on 6th April 2020 and now fans are eagerly waiting for the Episode 2 of the anime.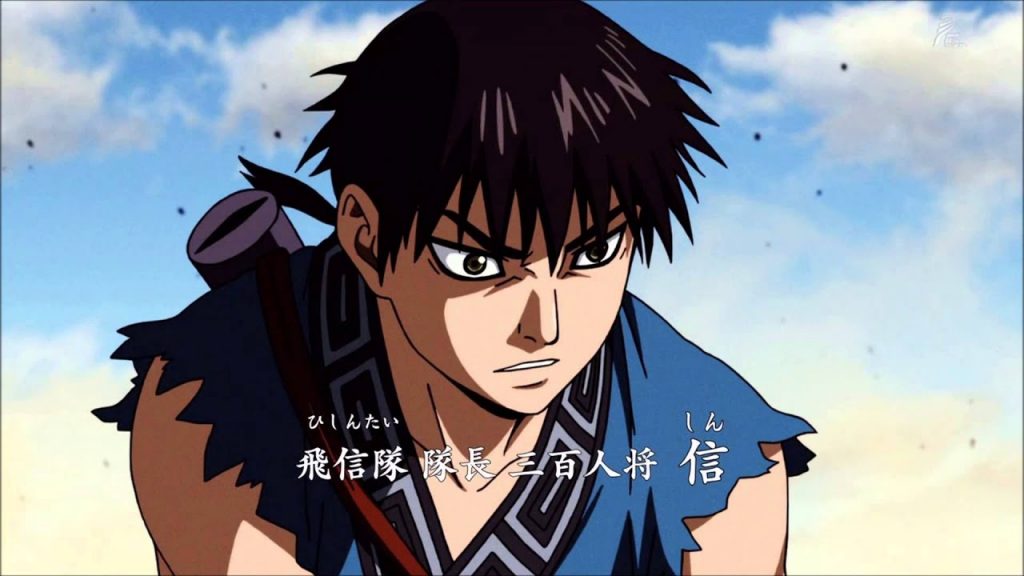 We are very fortunate to have got the 3rd season so soon because fans are still waiting for One Punch Man Season 3 and Jujutsu Kaisen anime to get released.
Before we move on to the second episode of the Kingdom anime, let's do a recap of the first episode first.
Kingdom Season 3 Episode 1 Recap:
Shin has become a thousand man general and everyone in his unit is very happy with what they have accomplished so far.
Shin suddenly remembers what Riboku said to him, that he might have racked up combat experience but he still doesn't know the true terror of war and this gets Shin worried.
Shin suddenly gets notified that enemy forces have appeared in the east but and his unit is needed as reinforcements but it turns out that it was Teng's unit and he was doing patrolling.
Teng thinks that something big is going to be happening, even bigger than Mayang where they lost Wang Yi.
Everything is going good but just then, Chu attacks with a massive force and the coalition army war starts.
It seems like the six of the nations around Qin has decided to form an coalition army and attack Qin from all sides.
Yan army of 120,000 soldiers has taken Suicheng, Han army of 50,000 soldiers has invaded Zhongqiu and Qi to their easy is moving toward Zhao Ti Qin.
Everyone at the Qin official court is worried as they had no information about a coalition army being formed.
But there was a coalition army formed 40 years ago and the commanding general was Yue Yi of Yan.
If this attack continues, Qin will lose all their important castles and even lose control of the country.
It seems like Riboku is behind all this and with an attack from all fronts, he wants to confuse Qin's royal capital. No one knows his true intention yet.
This is where the last chapter ended and now fans are waiting for the 2nd episode of Kingdom Season 3.
Kingdom Season 3 Episode 2 Release Date
The Second season of Kingdom Season 3 anime will be aired on 12th April 2020. The next episode will show us more about what happens next.
Will Qin fell? Will Riboku be able to succeed and destroy Qin for good or someone will come to rescue?
What will Shin do amidst all this chaos? The answers to all these questions will be given in the upcoming Kingdom S3 Episode 2.
Where To Watch Episode 2 Of Kingdom Season 3?
The second season will be available to watch on Funimation. But since Funimation is not available in some of the countries around the world, you can use a Vpn to access it.
We recommend Express VPN, to watch Kingdom anime on Funimation or Crunchyroll.
You can check our list of best anime streaming sites if you are having problems with Funimation.
Kingdom Season 3 Episode 2 Preview:
The episode will be released either on Sunday midnight or early Monday. The preview has been released and the chapter will be available soon for everyone to watch.
Kingdom manga is going great and if you don't want spoilers for the upcoming episode, don't read Kingdom manga.
The manga is on Kingdom Chapter 638 and a lot has happened and we hope to see all that in the anime form one day.
We will be releasing more related to the episode, once it gets released. You can download it or watch it online, depending on your choice.
Make sure to read our articles on Solo Leveling Anime and One Piece 977 while you wait for the second episode to be released online.