Fans were eagerly waiting for the Kimetsu no Yaiba Chapter 202 spoilers and raw scans and they are finally here.
To those who are opening Reddit every minute in the hopes of finding the raw scans and spoilers for the upcoming chapter and getting dissapointed everytime, we have some good news for you all.
The spoilers have not hit the subreddit yet, but we have it here for all of you to read.
Unfortunately, we cannot share the Demon Slayer 202 raw scan images here as our page will get removed because of sharing copyrighted content, so we are sharing the spoilers for Kimetsu no Yaiba 202 in text format.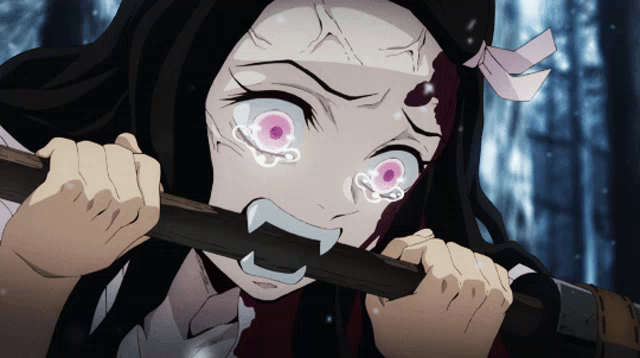 The One Piece Manga 977 spoilers just got released and we have shared them here, so make sure to check them out as well if you are a One Piece fan.
In the Kimetsu no yaiba 201 spoilers we saw that Muzan used his blood to revive the dead Tanjiro and turn him into a demon.
Tanjiro is going crazy with the new power he has inherited and he has lost all its senses and all the remaining demon slayer have grasped the situation and are looking to exterminate Tanjiro before he starts going on an rampage.
Inosuke charged at him with his sword but what unable to finish him and that is where the last chapter ended and fans started waiting for the upcoming Kimetsu no Yaiba Chapter 202 spoilers.
Kimetsu no yaiba Season 2 anime will be releasing soon as well and we recommend you to check our list of sites to watch anime online free.
There are rumors of Solo Leveling Anime and One Punch Man Season 3 getting released, so check them out as well.
Kimetsu no Yaiba Chapter 202 Spoilers Released Online
Nezuko charges towards demon Tanjiro and hugs him tight, Tanjiro sinks his teeth in Nezuko trying to bite her or something.
Zenitsu comes forward to stop Tanjiro from hurting Nezuko as he has tasted her blood now, but to everyone's surprise Tanjiro is not attacking Nezuko.
Giyuu and the others are surprised to see this. Tanjiro is going berserk with his new powers not in his control. Everyone is freaked including Tanjiro but Nezuko is the only one composed.
Shinobu had left the cure with kanao that turns demons into humans and she plans to use it on Tanjiro.
Kanao rushes towards Tanjiro with the cure but Tanjiro stabs him, but somehow Kanao is able to inject him with the cure.
And that is where the spoilers ended. The Demon Slayer 202 raw scans have been released online but they have not been translated yet.
The above translation comes from registered use "Ace" of mangahelpers. Scanlation teams are still working on getting a clear translation of the chapter and we will be sharing them with you here as they get released.
It seems like the Tanjiro will get the cure in this chapter and might get cured in the upcoming Kimetsu no Yaiba 203 chapter.
We will be updating the article with the latest spoilers as we get more of it. These spoilers are unofficial but verified for now, we will get to know what really happens when the Kimetsu no Yaiba Chapter 202 releases officially.
The official release date for the upcoming Kimetsu no yaiba 202 manga chapter is 12th April 2020 and you can read it on Viz.
We try our best to bring the latest spoilers and raw scan related details to you as soon as possible so keep visiting our site for more Demon Slayer news.
Let us know what you think about the Kimetsu no Yaiba spoilers in the comments below. Will Tanjiro get cured and return to being human again? or will the cure not work?
Find more about it in the next chapter, and don't forget to check our articles on Luffy vs Kaido and Darwin's game season 2.