The latest chapter was really enjoyable and fans are hyped to read Jujutsu Kaisen 118. We're here to discuss it with everyone – the future possibilities, the upcoming battles and so on.
Gege Akutami's Jujutsu Kaisen is the rising star of Weekly Shonen Jump. With Act-Age out of the way, we believe this series will only go stronger. In fact, the volume sales are speaking for it, ranking in top 10 in Shoseki estimations! With the anime coming soon, it can even make it into the Oricon top charts!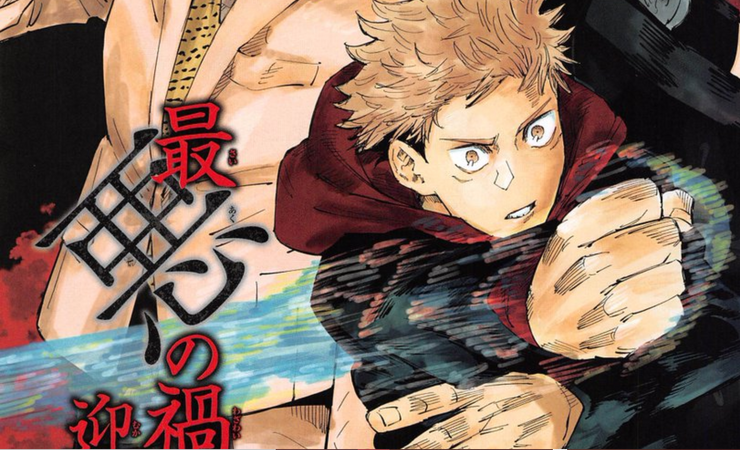 Jujutsu Kaisen 118 will take us deeper into this Shibuya Arc. This has been one of the best arcs of so far. The cast interactions, the abundance of great fights, the great character development and the looming danger – it is all leading to a fantastic buildup.
Let us do a short recap and before that check our articles on One Piece 988 and Solo Leveling 115 because they will be releasing soon as well.
Jujutsu Kaisen 117 Recap:
Time rewinds a couple of minutes back to 11:05 PM. Megumi is explaining the Ten Shadows Technique. A Sorcerer receives two divine dogs to use other shikigami and they coordinate to exorcise. The sorcerer gains more Shikigami which in turn help exorcise more, with the limit being 10.
But Megumi is too injured and collapses. His opponent is awarded a free win. Megumi knows that multiple sorcerers can exorcise together but he's not a big fan. He remembers a talk with Gojo. Gojo was talking about the rivalry between the Gojo and Zenin families.
Back during the edo or keicho period, the respective family leaders killed each other. The Gojo leader was a limitless curse user with 6 eyes and the Zenin leader used a Ten Shadows technique. This doesn't mean Megumi can surpass Gojo.
Thinking all this, Megumi rises again. He explains that without exorcising a shikigami, the sorcerer can't use it. However, they can summon shikigami anytime to attempt an exorcism. Megumi summons one – a shikigami that no Ten Shadows Technique user could exorcise.
Along with the shikigami, Megumi unleashes Eight Handled Sword Divergent Sila Divine General Mahoraga. Now the opponent has to help Megumi take down this uncontrollable monster of a Shikigami. But Megumi has other plans.
Megumi silently apologises to Itadori about moving on early. He wishes good luck to his friend. With a swift attack, the shikigami defeats Megumi. Elsewhere, Sukuna senses something and leaves Uraume for a while. Just before the Shikigami can kill, Sukuna steps in.
Sukuna will beat the Shikigami even if he's an outsider. He will be able to save Megumi that way, since he needs the guy for some reason. But then the exorcism ritual will be void. Sukuna is ready to fight.
Jujutsu Kaisen 118 Spoilers:
Right now there are no spoilers for Jujutsu Kaisen Chapter 118 available. But that is not an issue. In about 10 days, there will be leaks of the new chapter available. We will link them to our website. If you want to see them, keep an eye on our website.
Jujutsu Kaisen 118 will contain a grueling battling between Sukuna and the undefeated Shikigami. While he isn't in the best of his abilities, Sukuna is still exceedingly strong. We believe our main villain can defeat this minor thorn in the way.
But the battle won't be easy. Sukuna is in someone else's body – granted it is a very strong one, it still isn't the peak. Plus he has to protect both the other guys whilst fighting and that is a setback. We know some curses can be very smart so fans are very eager to see this fight go down.
We know Megumi to be a pretty straightforward and level headed guy. Why did he launch this suicidal ritual? What made him go through this? Jujutsu Kaisen Manga 118 might end up with Megumi getting saved and waking up. Then we can have a look at this thought process before he launched this surprising ritual.
Why does Sukuna need Megumi? Is it something related to Itadori? Or does it have something to do with Sukuna being free? And if he does free himself, how will it go for our protagonist Itadori? And maybe the process requires some beforehand preparations and that is what Uraume will do.
Lastly, we believe somewhere in the future, Megumi will probably clash with Satoru Gojo. It is unthinkable right now but someday, when they all power up significantly, its possible. Of course for that, Megumi has to master the Ten Shadows Technique and Jujutsu Kaisen 118 might show more about that.
Jujutsu Kaisen 118 Release Date:
Shonen Jump is on a break next week so Jujutsu Kaisen Chapter 118 has been delayed. Raw Scans of the chapter will be available in the newest issue of Shonen Jump on 19 August, 2020. Currently we are not sure if there will be early fan translations or not. If they do come, it'll be on 21 August, 2020.
The best way to experience the series is through the official scans or volumes. Check out Viz, Mangaplus, or Shonen Jump app on 23 August 2020, to read Jujutsu Kaisen 118 Official English scans legally.