Kami no Tou Episode 6 aka Tower of God Episode 6 will be releasing soon for everyone to watch and we can't wait to see what happens next.
After successfully releasing 400+ manga chapters, Tower of God was finally selected for an anime adaptation, and only five episodes been released till now but fans are going crazy for it.
Tower of God successfully scored #1 spot in our best 2020 anime list and now every week fans eagerly wait for the new episode to be released.
Episode 5 was just released and the crown game just ended and we got to learn a lot of thing about the Rachel character and the protagonist of the story "Bam".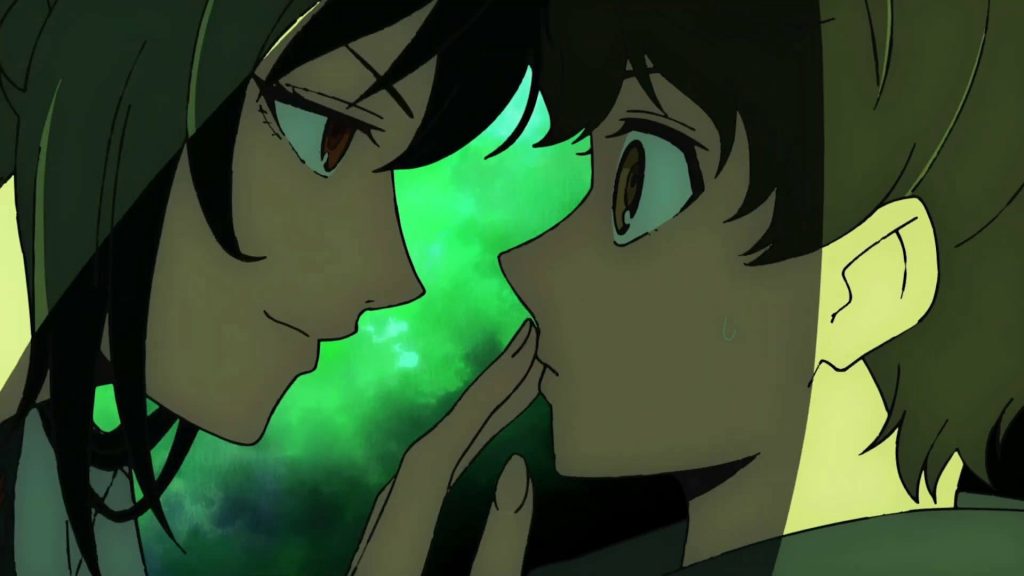 Tower of God tells the story of Bam and his journey of climbing the tower of gods in the search of his friend "Rachel". Bam meets many comrades in the journey and aims to reunite with Rachel and learn her reason of climbing the tower alone and leaving Bam behind.
Rachel was supposed to be a mystery character but we got to see her at the very start, in the fifth episode of Kami no Tou, Rachel was finally revealed and fans can't wait to know more about her.
Upcoming Episode 6 of Tower of God will tell us more about who this Rachel character is and what is her real connection to Bam.
Plunderer Episode 17 and One Piece Episode 930 will be released soon as well so make sure to check them out too when they get released.
Before we start talking about the upcoming Kami no Tou Episode 6, let's do a recap of the episode 5 first.
Tower Of God Episode 5 Recap
Episode starts with Bam on the throne and Khun handing him the crown. Everyone is surprised as to how can Khun still have a crown when he tossed one out in the public.
This is where everything changes, the bag that Khun carries with him everywhere is a bag than can copy or say replicate anything and using the bad Khun made hundreds of copies of the crown so that he can distract everyone while Bam sits on the throne.
The third round ends with Khun and Bam's victory because of Rak's strength and now the fourth round starts with new participants.
The new participants decide to gang up on Bam and Khun to take the crown but the matters take the turn for the worse.
Khun using his devious mind had already made allies in the first stage of the test where only two hundred people were to be chosen and carried three people directly to the crown game so that they don't have to go through other tests.
Now those three form a team and help Khun out in the fourth round and once again the round ends in Khun's victory and now the fifth round starts.
The participants from the new testing area join in and this is the group Bam suspects Rachel to be in. The fight starts and its a tough one but to everyone's surprise the mysterious team decides to help Bam out.
The lady that Bam suspects to be Rachel is truly Rachel itself and this is where new stories beging to unfold.
The black woman somehow manages to evade everyone and go for the crown but Rachel comes in between and Bam jumps without thinking about the crown to save Rachel.
This is when he releases an unexpected amount of Shinshu that forces the black warrior away and even the ranker conducting the test is confused as to how someone who hasn't signed a contract with the administrator use Shinshu.
Shinshu didn't use Shinshu but became Shinshu himself. Where does this immeasurable strength of his some from and how is he able to use Shinshu?
Rachel arrives in the room where Bam is unconscious and makes a request to Khun and that is where the last chapter ended and now fans can't wait for the release of Episode 6.
Tower Of God Episode 6 Predictions
Who is Rachel? We all know Bam is the protagonist but who is Rachel and why is she so important for the story?
Rachel seems to be a very mysterious character and according to manga readers, we are in for a huge surprise. There are many mysteries surrounding her and we will get to see them soon.
So what request did Rachel made to Khun? Well, we already know that since everything is available in manga chapters but we will not be spoiling anything for you in here.
The release date for the upcoming episode 6 has finally been released and episode 6 will be released for everyone to watch on 6th May 2020.
Where to watch upcoming Kami no Tou Episode 6?
The sixth episode of the Kami no Tou webtoon will be released soon and for those who are looking for sites to watch anime online, you can find all the latest episodes of Kami no Tou on Crunchyroll.
Many anime and manga titles are getting delayed because of this and depending on the circumstances Tower Of God upcoming episodes might get delayed as well.
Tower of God being the first webtoon to be animated has lots of burden on its shoulders and a lots to expectations to answer and so far we think it's doing a good job.
Solo Leveling anime is supposed to be released soon but we have gotten no news yet, manhwa has stopped after season 1 and Solo Leveling 111 is supposed to be released soon.
Let us know what you think will be happening in the upcoming Tower of God Episode 6 in the comments down below and keep visiting for more anime news.