Kami no Tou Episode 4 aka Tower of God Episode 4 will be airing soon and today we will be sharing details regarding the upcoming episode.
Today we will be sharing where you can watch Tower of God Episode 4, its release date and maybe some spoilers or predictions to spice up the upcoming episode for you.
Episode 3 of Kami no Tou just got released and it was an awesome one. Tower of god is conisdered the best webtoon of the year 2020 and that is why its #1 in our list of best anime 2020.
Bam, Khun, and Rak have started their journey of climbing the tower but before they really start the journey of climbing the tower of god, they must clear some tests first.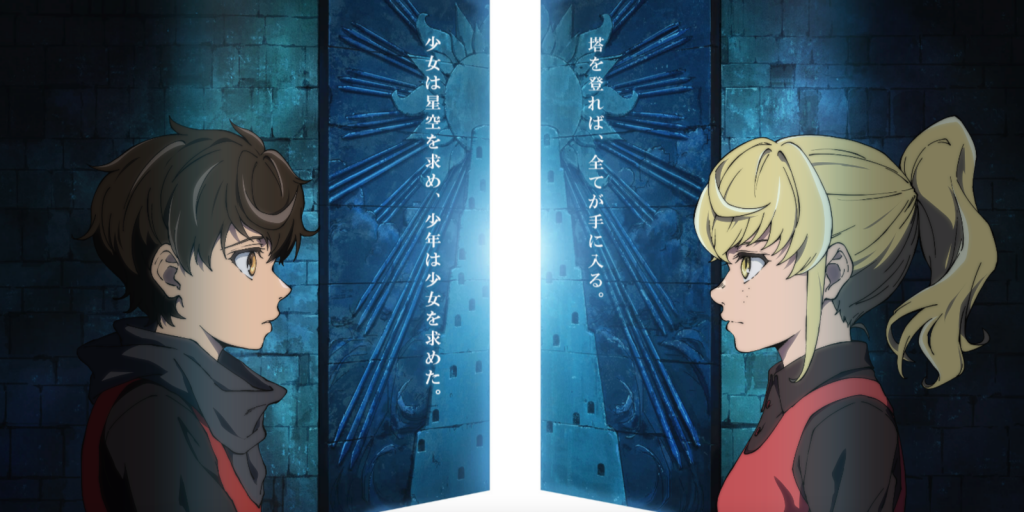 Only the worthy shall climb, that seems to be like the motto of the tower. To climb the tower, one needs a lot of luck, immeasureable strength and most of all, resolve to never give up.
Three of the tests have already been conducted and the fourth test have started and we need to see who is the one to last the longest on the throne.
Before we start with the upcoming Tower of God Episode 4 release date and more, let's do a recap of the last chapter first.
Check our articles on One Piece 978 and Demon Slayer Chapter 203 while you wait for the upcoming Kami no Tou episode to be released.
Tower of God Episode 3 Recap
Chapter 3 starts with Khun's backstory, how Maria betrayed him and he was thrown out. Khun is the abandoned son of the Khun family, it seems like he got betrayed by Maria and now he has learnt to trust no one and doubt everything.
Test 3 starts and the name of the test is "Red Door". Each teams will enter one by one and they have to choose one of the doors in the span of next ten minutes and if the door they choose is not the right one, they lose and drop out.
The time set for the test is 10 minutes but this test is actually there for people to trust their gut and not hesitate in doing things. If you believe your teammates will open a door for you without hesitation and that is how Khun, Bam, and Rak clear the test.
Rak uses his instinct and open a door without thinking, and it seems like the goal was to open any goal in less than 5 minutes. If someone starts overthinking and is unable to choose any door within five minutes, that team will lose.
Bam, Khun, and Rak clear the 3rd test and that is when they are told that their is a bonus test for everyone and those who clear the bonus test, will have to privilege of climbing the tower without clearing any other tests.
So everyone is hyped up, but after hearing the rules, some stay behind while others get started with the fourth test.
The fourth test is named "The Crown game" and "WrathofAnime" on Youtube has described the rules very clearly.
Here are the rules:
The goal is to steal a crown from each other
Time limit is five minutes
Five teams will participate
The person that has acquired the crown must wear it and his/her teammates must defend while the person sits on the throne
If the team with the crown is able to defend for five minutes, they win and another bath of four teams enter.
If the person with the crown steps off the throne, all five loses.
The team with the crown at the end of the game wins.
Our favorite trio has taken part in the test and the test finally starts. Bam notices a person that feels like someone he knows.
Its a trio that has defeated all the members of their testing area, it consists of one girl that looks like Rachel and two men.
Khun decided to sit out the first game, Anak's team enters and Anak single handedly cleans out everyone and gets the throne for herself with the crown and now her teammates must defend.
Now Khun decides to enter and that is where the last chapter ended and now fans can't wait to watch Tower of God Episode 4 online.
Tower of God Episode 4 Release Date & Details
Tower of God fourth episode will be airing on April 22 2020. The release date might get pushed off because of Corona outbreak.
We will keep you updated if any changes are made, we will also be sharing details on where you can watch the upcoming episode here at Strawhatmanga.
The episode will be available to watch on Crunchyroll as they are the official distributing partners. Only English sub episodes are getting released right now and there are no plans of English subbed episodes ever getting released.
This season will have only 13 episodes, the details on Tower of God Season 2 will be available soon and we hope that you all are enjoying the ongoing episodes.
One Punch Man Season 3 and Jujutsu Kaisen anime will be releasing soon, so make sure to check them out as well.
Kami no Tou Episode 4 Predictions
Bam with his team will be going against Anak and her team. Anak his very strong and now that she has the crown, it will be very hard to take crown for her.
We are still unaware of Bam's fighting abilities, and Rak is very strong but we don't know much about Khun.
How strong is Khun? If someone can defeat Anak and take the crown back, it will be Khun and we will get to see what happens next in the upcoming fourth episode of Tower of God.
The sneak-peaks from Crunchyroll for the upcoming episode is not yet out, we will be sharing it here when it gets released.
So stay tuned for all our upcoming articles on Tower Of God Anime and make sure to check our article on Solo Leveling as it's one of the best manhwa right now.