Kimetsu no Yaiba 203 spoilers and Demon Slayer Chapter 203 raw scans in English will be releasing soon.
Manga is on break this week because of the growing Coronavirus outbreak, the official release date has been shared below for all of you to read.
With the release of the last Kimetsu no Yaiba 202, it seems like the manga will be ending soon.
Even though it feels like Demon Slayer will be ending soon, there has been no news from Shonen's side and we have got no information from the author Koyoharu Gotouge.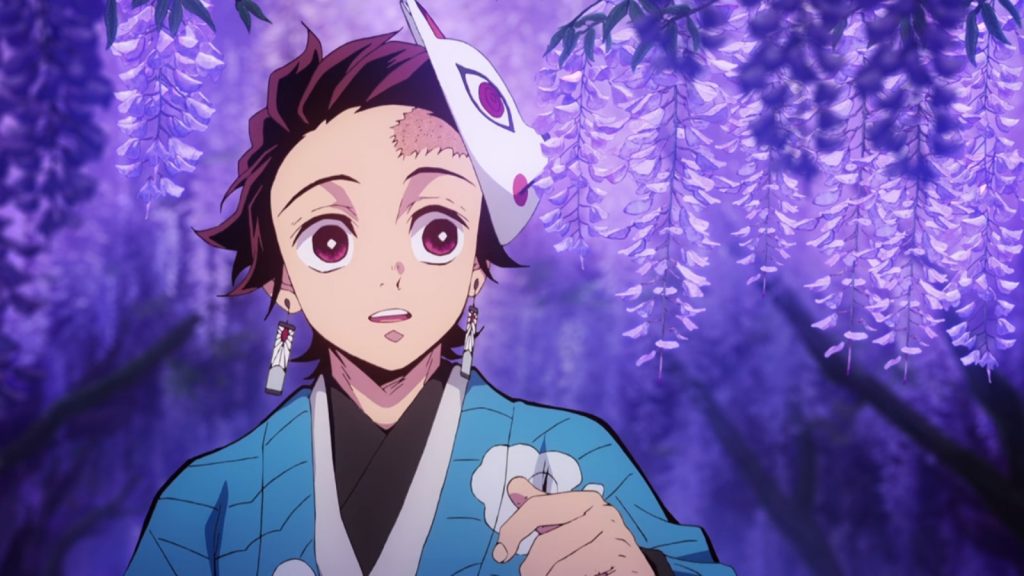 We will create a separate article with the information on if the manga will be ending or not, so make sure to check it out.
Tanjiro has been turned into a demon by Muzan and in the last chapter Nezuko has arrived at the scene and she tries to bring back Tanjiro to his normal form but all is in vain.
Even though Tanjiro has tasted Nezuko's blood, he is not attacking her. What is going on with Tanjiro?
Kanao uses the cure on Tanjiro and gets stabbed in the process. So what will happen in the upcoming Kimetsu no Yaiba Chapter 203? We will get to read more about that when the spoilers get released.
Kimetsu no Yaiba movie will be releasing in October 2020, you can check our list of sites to watch anime movies online to watch the upcoming Demon Slayer movie when it gets released.
Make sure to check our articles on Black Clover 248 and One Piece 978 as they will be releasing soon as well.
Before we start with the upcoming Demon Slayer 203 spoilers and raw scans, let's do a quick recap of the last chapter first.
Update 19th April: So the one week break is over and the spoilers will be releasing this week on Thursday.
Kimetsu no yaiba Chapter 203 Spoilers Released
The Spoilers for Chapter 203 has finally been released for everyone to read. Kanao's cure works and Tanjiro is human again. So what happens next?
Tanjiro wakes up and Kanao is alive. Will there be a season 2 of manga? Check what happens next in our spoilers article.
Kimetsu no Yaiba Manga 203 Spoilers
Demon Slayer 202 summary and recap
In the Demon Slayer 202 spoilers we got to read a lot exciting details. Nezuko has arrived and runs toward Tanjiro who has become a demon now.
Nezuko hugs Tanjiro hard and says sorry that he didn't understand for so long. She is sorry that she put all her burdens on Tanjiro's shoulders.
Tanjiro sinks his teeth in Nezuko's shoulders and have tasted her blood in the demon form. Everyone is worried as to what might Tanjiro do to Nezuko now.
Tanjiro is going crazy in his demon form as he has no control over his new powers. Zenitsu asks Tanjiro to come back as a human as Nezuko is finally human and he doesn't want to lose his best friend.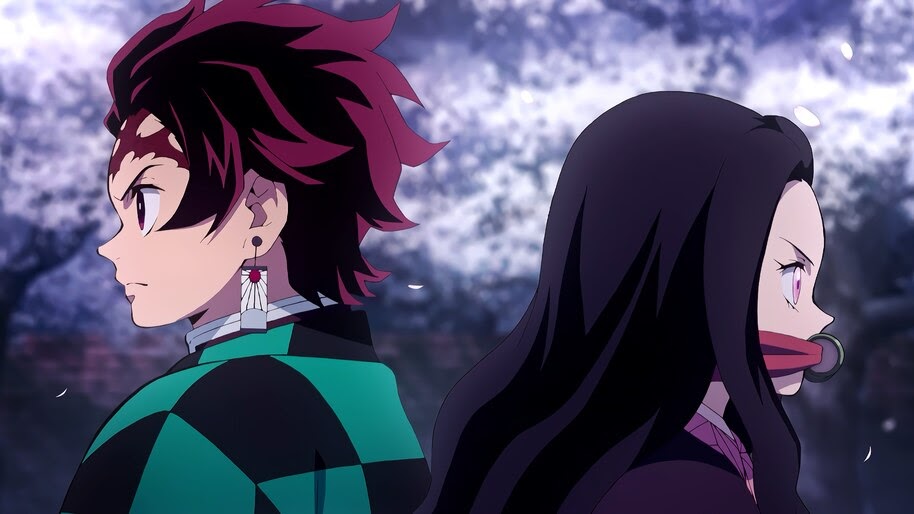 Inosuke starts punching Tanjiro and asks not to hurt Nezuko, Tanjiro has become a demon and has lost all his senses but still has not attacked Nezuko.
Everyone is worried about Nezuko's well being but even though Tanjiro is actile hostile, he still remembers Nezuko and is not hurting her.
Shinobu had left a cure with Kanao and Kanao feels very grateful that she still has one eye left. Kanao charges towards Tanjiro with the concealed cure, Tanjiro injures Kanao and she comes close but somehow she is able to inject the cure in Tanjiro.
This is where the last chapter ended and now fans are eagerly waiting for the upcoming Demon Slayer Chapter 203 spoilers and raw scans to be released.
Kimetsu no Yaiba 203 Spoilers Releasing Soon
The spoilers for the Kimetsu no Yaiba Chapter 203 will be released on 24th April 2020. We will be sharing them here when they get released.
So what will happen with Tanjiro? Will the cure work and turn Tanjiro to human or will the cure have no effect?
Tanjiro has turned into a demon on whom even the sunlight doesn't work, so maybe there is a chance that the cure will not work.
We all know that the Demon Slayer manga will not be ending as we have not gotten any information from the officials at Shonen Jump.
The next chapter will be very important for all the fans of Demon Slayer manga as we will finally get to know if the manga will continue with Tanjiro as the demon or end with Tanjiro turning to a human again.
Will Kanao die? What will happen with Zenitsu and Inosuke? What is the future of the demon slayer organization?
All will be revealed in the upcoming Demon Slayer Chapter 203 spoilers and raw scans and we will be sharing them here as soon as they get released.
Demon Slayer Chapter 203 Raw Scans
The raw scans for the upcoming chapter will be released soon. The raw scans first get leaked in Japanese, which then gets translated to English and then shared all over the world.
The raw scans of Demon Slayer first appear on their subreddit, and then shared all over the web. Mangastream has stopped doing Demon Slayer scanlations, and that is why the chapters are getting translated late every week.
We will be sharing the links to the upcoming Kimetsu no Yaiba Manga Chapter 203 as soon as they get released online.
Is Kimetsu no Yaiba Manga 203 On A Break?
Yes, because of the Coronavirus effect on manga industry, all of the major Shonen Jump titles release date has been delayed.
Major titles like One Piece, Black Clover will experience the same delay in their upcoming chapters release date as well.
All the chapters at Viz will be releasing in the last week of April 2020. You can expect the chapter to be officially released on 26th April 2020.
What is the Demon Slayer 203 official release date?
The chapter will be officially released on 26th April 2020 for everyone to read.
Where can we read about the upcoming Kimetsu no Yaiba Chapter 203?
The upcoming chapter will be available to read on Viz website and mangaplus officially.
Will Tanjiro become a demon?
Yes, if the authors want to continue the manga Tanjiro must become the next villian.
Let us know what you think might happen in the upcoming chapter in the comments below. And Stay Safe!