Today we will be sharing all the details regarding Boku no Hero Academia 269 spoilers and My Hero Academia 269 raw scans and release date.
With the 5th Season of My Hero Academia announced and the war arc fleshing out multiple heroes and villains, fans can't be in a better place right now.
My Hero Academia is the story of Izuku Midoriya as he goes on from being an ordinary boy to the Number 1 Hero. His world is governed by quirks, which are unique abilities possessed by 98% of the population. Deku's journey is dotted with multiple hurdles, from strong villains to countless atrocities and personal troubles.
Right now, we are in the Paranormal Liberation War arc. My Hero Academia 269 will bring out more events that are to unfold. This arc is the one with the grandest scale and so far, our hero hasn't even made an appearance.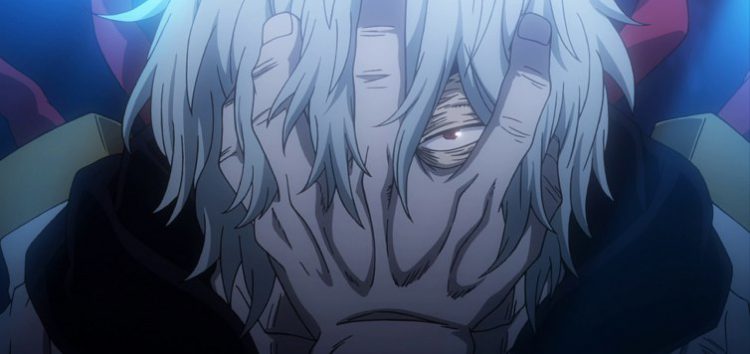 We can only assume how much serious this will get. The battle is of a hitherto unforeseen scale and we expect it to expand with My Hero Academia Manga 269 and further.
My Hero Academia Season 5 anime is going to be releasing as well, you can watch anime free online using the sites mentioned in our list.
Make sure to check our articles on Kimetsu no Yaiba 203 and Black Clover 248 as they are going to be releasing soon as well.
Let us have a very short recap of the events before we start with the spoilers.
My Hero Academia 268 Recap:
Endeavor and his group assist an injured Mirko in defeating the Nomus. Aizawa uses his quirk to nullify their powers and the rest pummel them down.
Mirko's instincts warn her about Shigaraki and she realises he can't be released into the world. Shigaraki's process is about three-fourth completed.
One of the high-level nomus deduce Aizawa's quirk and attacks him with Liquefication + Rupture quirk. This distracts the Heroes and Mirko is immediately attacked.
Mirko does manage to partially damage the equipment but before she can destroy it, she is attacked once more. Endeavor barely manages to save her.
Shigaraki's vessel is cracked. Mirko urges the heroes to finish him off and the doctor as well. They can't let Shigaraki wake up and that is when the My Hero Academia 268 ended and now fans can't wait to read Boku no Hero Academia Chapter 269 raw scans and spoilers.
My Hero Academia Chapter 269 Spoilers:
While the battle on the other front is going very smoothly, this side is still very questionable. Not only are the high-end nomus very intelligent, but also their prowess is being a serious challenge for the hero group. My Hero Academia Chapter 269 will focus more on this laboratory battle.
Who will win in this front? We believe Endeavor and his squad will be able to finish off most of the Nomus and might even capture one for experimentation. However, the result is still questionable since other villains might arrive to help.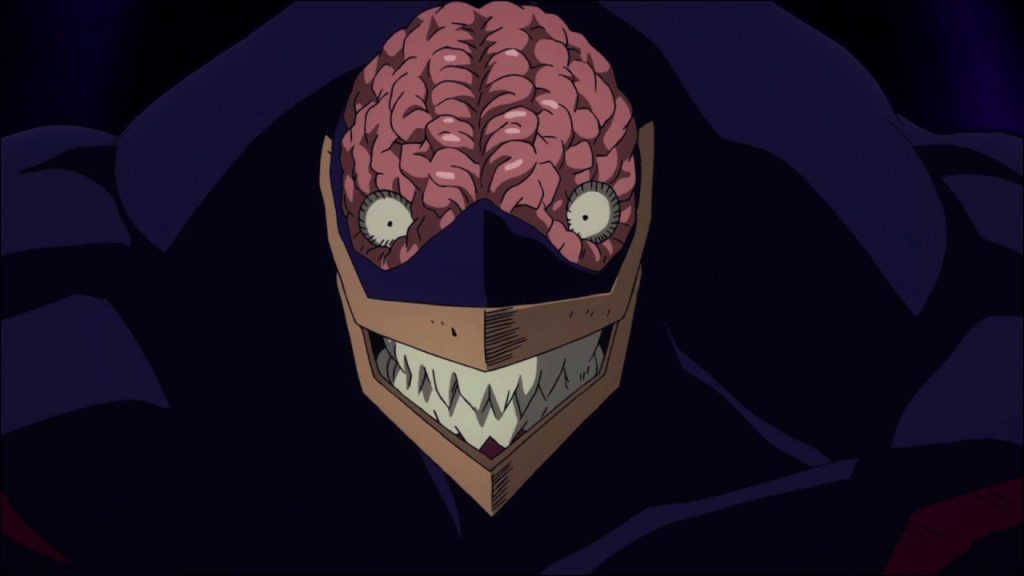 What will be of Shigaraki? Mirko's efforts to destroy the tube will prove to be counterproductive. While she is trying to not awaken Shigaraki, we believe that is exactly what will happen in My Hero Academia Chapter 269. And the result will be a huge advantage for the villain group. We might actually see multiple Heroes get killed.
Shigaraki's awakening will boost the villain morale and the battle will be harder. His arrival will also spur Gigantomachia into action and the results of that can't even be speculated. This battle is far from over.
What will happen to Mirko? We believe Mirko will have to reture from this war in My Hero Academia 269. She is critically wounded, having lost an arm and her other limbs are damaged as well. We might even see her get executed by Shigaraki but we're positive it won't happen.
Why did Eraser Head have a flashback of Kurogiri? We believe My Hero Academia Chapter 269 will reveal some delicate information about Kurogiri and Shigaraki's past. Maybe Kurogiri underwent the same change that Shigaraki is presently going through.
The other battlefront was excluded in this chapter. We are currently unsure of Dabi and Hawks' situation but we expect a lot more to be revealed soon.
Was Hawks saved? Did Dabi escape or attack further? Did Fat Gum return to fight? There are a lot of questions on the other end and My Hero Academia 269 might just showcase some events to answer them.
We have yet to see an appearance from Deku, Bakugo and Shoto. While the fight is amazing right now, fans have been wanting an appearance from the main characters for quite a while now.
We don't know where they are and what task has been assigned to them. However, we can speculate that they're at the rear lines, waiting to provide support. However, Hero Mirko was afraid of Shigaraki, meaning he might be stronger than the heroes.
So Deku right now doesn't stand a chance in a fight against them. Hero Academia Manga Chapter 269 and further will reveal how this war will play out.
My Hero Academia 269 Raw Scans:
Raws scans for Boku no Hero Academia Manga 269 are in Japanese. They are our main sources of spoilers and we find them in reddit and twitter.
We are always doing our best to provide these scans to you. So please be patient and wait for them to arrive. Visit our site regularly to get the latest information.
Also, check out the My Hero Academia subreddit 'r/BokuNoHeroAcademia' for more discussions and theories regarding Boku no Hero Academia 269.
Boku no Hero Academia 269 Release Date:
Boku no Hero Academia 269 Raw Scans are set to release on 22 April, 2020. Due to the covid-19 outbreak, Shueisha is taking necessary precautions and this has delayed the release of Issue 21 by 1 week. Hence no chapter next week.
The raws will be translated and typeset by various scanlators. They will provide the fansubs on 24th April 2020.
As for the official scans, they will be uploaded on the Viz and Mangaplus website and the Shonen Jump App. My Hero Academia Manga 269 will be available officially on 26 April 2020.
One Piece 978 and Haikyuu 391 will be releasing on the same date as well, so make sure to check them out too.
My Hero Academia Premise
This series is written and illustrated digitally by Kohei Horikoshi. It is serialized in Weekly Shonen Jump of Shueisha. Currently, it is one of the bestselling manga. In 2019, it ranked 3rd in sales, outranked only by Kimetsu no Yaiba and One Piece.
Due to its stark popularity and extremely immersive nature, it is called one of the new Big 3 of Shonen, having succeeded Naruto's spot. The anime is very successful as well, generating enough views for the studio to announce Season 5 even before Season 4 came to its end.
Because of Corona, many manga titles are getting released late, but Boruto Chapter 45 and Dragon Ball Super 59 will be releasing on the same day as announced.