Today we will be discussing the upcoming Boruto 45 spoilers and Boruto Chapter 45 raw scans and release date.
Boruto's next chapter could be a defensive battle between Amado and Shikamaru. What is Amado's plan? Does he plan to attack Konoha or he really intends to make an alliance?
More about Amado and his schemes will be revealed in the upcoming Boruto 45 manga chapter and we will be sharing all the spoilers and raw scans as they get released.
Boruto Chapter 45 hinted towards the battle of wits between Shikamaru and Amado.
Boruto anime will be entering Kara arc soon, but its on a break for the next week because of Corona outbreak. If you looking for ways to watch Boruto anime, check our list of best sites to watch anime online.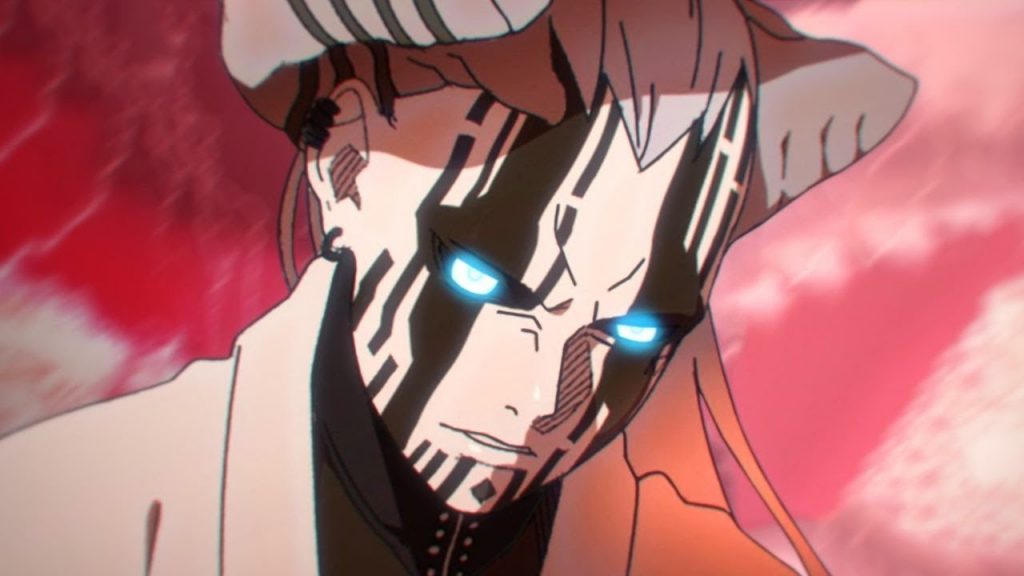 Before we move on to the upcoming Boruto Manga Chapter 45 spoilers, let's do a recap of the last chapter first.
One Punch Man Season 3 and Darwin's game season 2 anime release dates are going to be released soon, so make sure to check them out as well.
Update: The title of the upcoming Boruto Chapter 45 is "Defection".
The spoilers have started leaking and will be shared here. The chapter will be released today for everyone to read officially.
Boruto CH.45 preview, from a promo page for VJUMP in WSJ #20~ pic.twitter.com/BbslNdtAgI

— OrganicDinosaur (@OrganicDinosaur) April 9, 2020
Boruto Manga Chapter 44 Recap
Boruto 44 was a slow chapter and focused on conservation between characters. The chapter was titled "Amado". Likewise focused on one sole character- kara member " Amado".
It begins with naruto waking up in the hospital bed beside Hinata and others, where naruto himself was surprised to know that he was still alive.
The chapter also features Sumire and katsuke, where katasuke mentions to kawaki that naruto's chakra prosthetic hand is rejecting kawaki's body cause of his complex body.
Then we see Boruto surging to tell kawaki that Naruto has woken up- highlighting their growing bond. For a while, Naruto and Shikamaru discuss kara and jigen who are masquerading as a threat to Konoha and the shinobi world.
Soon, we see Amado and koji conversing, where they are interrupted by Delta as soon they were about to leave the base. Delta questions whether they are committing mutiny or not. Seeing delta koji plans to take her out but Amdo mentions there was no need for that- and mumble "Time to sleep, Delta".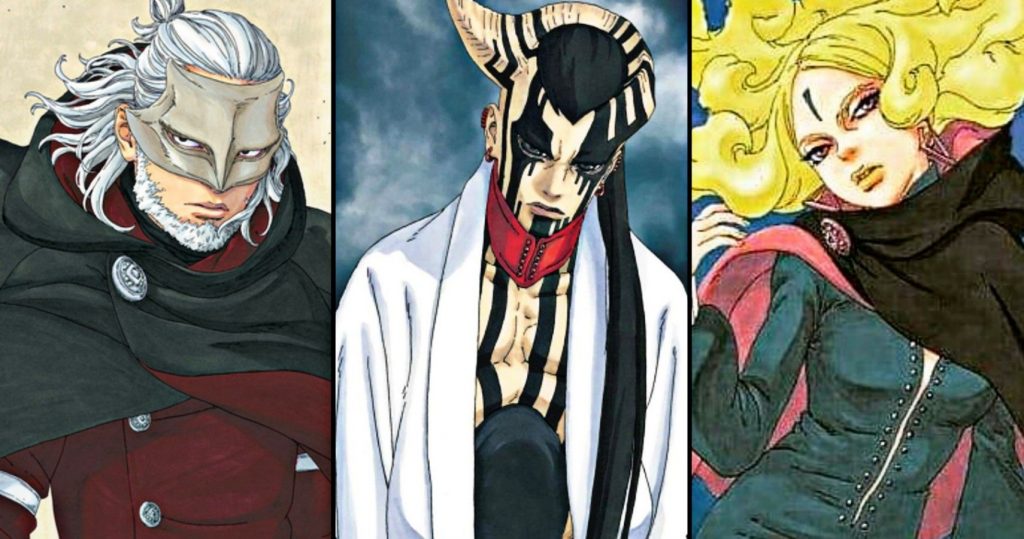 Koji then reveals that it was emergency shut down code and he feels he was similarly-programmed too. And soon after that, we see koji proceeding towards a gate and Amado in front of Konoha.
Next, we see Sarada telling Sasuke about major events of their battle and boruto's new form. Soon, Mitsuki and Sasuke have private conservation and revealed that Momoshiki is still alive and trying to take over Boruto's body- in turn making him Momoshiki's vessel.
Later, we see Team 10- (Ino, Shika, Cho) competing against each other- where Amado walks in and asks for a light.
Seeing Amado- shikadai asks about his intentions to and tries to capture him but rather it turns out him being caught by Amado who demands a conversation with Shikamaru.
Inojin informs his mother about Shikadai being caught. Moegi and Sai reach the place but aren't able to help Shikadai. While Amado straight ahead announces that " he wants to defect to Konoha and in return, he will offer the intel about Jigen and Kara.
This is where the last chapter ended and now fans are eagerly waiting for the Boruto Manga 45 Spoilers and English raw scans.
Boruto 45 Manga Chapter predictions
Hey guys, here we will discuss what may possibly happen in the next chapter and thus are predictions and nothing is guaranteed to happen.
Details about jigen and kara
It's easy that Konoha and Shikamaru have to accept Amado's condition. It's possible Amado will tell us more about jigen and isshiki or kara. Amado- can also heal kawaki's arm as he is the one behind kara's Technology
The big battle between Kashin koji and jigen.
It is quite possible though have low chances that we may see Kashin koji finally taking on Jigen head-on and reveal more about koji. Koji in his mysterious ways- has been carrying out his work. While jigen is a powerhouse- after defeating the top chain shinobi Naruto and Sasuke, he easily claimed the seat of strongest.
It was jigen's Plan
Jigen is easily one of the smartest out there- it is quite possible that he already foresee the betrayal of koji and Amado. Thus secretly, to outsmart and know their plans he is awaiting. Another possible outcome is that jigen is using Amado to keep tabs on Boruto and kawaki at the close.
Boruto Chapter 45 release date and spoilers
Boruto Chapter 45 is scheduled to be released on 20th April 2020. You can read the official translation of the chapter on the viz official website or shonen jump app which is available on the play store.
The chapter will not be delayed because of the lockdown, but we can't say for sure anything about the next Boruto Manga 46.
Boruto Chapter 45 Raw Scans
Boruto Manga Chapter 45 spoilers and Raw scans will possibly be available before 1-2 days of the official release date, Possibly around 17th April 2020. Be with us on the website to get the latest info on the Boruto manga and any other popular manga series.
We will be sharing the raw scans with you as soon as they get translated online. So keep an eye out on this page, and make sure to share it with all your Boruto manga reading friends.
Let us know what you think will be happening in the upcoming chapter in the comments below and check our articles on One Piece and Black Clover.