Today we will be discussing upcoming Boku no Hero Academia Chapter 268 spoilers and My Hero Academia 268 raw scans and release date.
Fans cannot wait to get more of this incredible hero vs villain battle. My Hero Academia Manga 268 will only give them more of this nail-biter of a battle.
Kohei Horikoshi's My Hero Academia is one of the Big 3 manga of the Weekly Shonen Jump magazine of Shueisha. Its incredibly popularity has only gone up since its 4th season and fans can't wait to get more.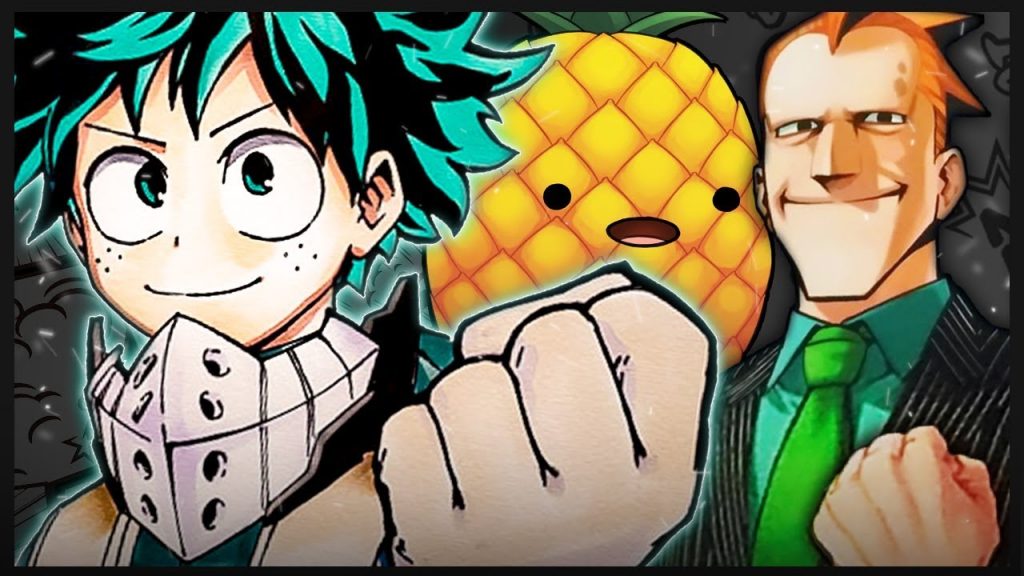 The manga is currently at an all-time high, with fantastic events unveiling everywhere.
Currently My Hero Academia is in the Paranormal Front Liberation arc. While the protagonist of the show has yet to appear in this arc, the amount of exposition received by multiple side characters has helped a lot in fleshing them out.
As of now, the Heroes are winning on most of the fronts, and the villains are scattered without a leader.
The 5th season of My Hero Academia anime has been announced, so it's another good news for the fans. There are no news on One Punch Man Season 3 and Darwin's Game Season 2 anime release date.
We have released a list of best sites to watch anime online, so make sure to check them out as well.
My Hero Academia Chapter 267 Recap:
Hero Fat Gum transports multiple UA students to the back lines since their role in the battle is over. Their area effect quirks have served the required purposes and staying any longer will only hinder the other heroes.
Tokoyami reminisces about his time with Hawks when he told him that fire is a big weakness since it can burn his wings. Hawks counters fire users with speed alone. Just then, Tokoyami sees a giant blast.
It is shown that Dabi viscously attacks Hawks with his flames, angered over Twice's death. How Hawks notes that Dabi is smiling. Dabi retorts that he hasn't been able to cry since his tear glands got burnt. Dabi needed Twice for his dream to come true.
Hawks says that he conducted a lot of research on the League of Villains but didn't get any information on Dabi and Tomura. Hawks has a flashback of his past.
He was enrolled into a special hero program as a child and he agreed to tough training as long s he could be a hero like Endeavor.
Dabi reveals that he doesn't care about the league or Shigaraki. His real plan is to follow Stain's footsteps, to change the world. He unleashes a final attack to burn Hawks to death.
Elsewhere, near Jaku hospital, Hero Mirko battles multiple advanced Noumu alone. She has started to feel underhanded but doesn't give up. She rushes towards Garaki, ready to complete her job as a hero.
Because a Hero never gives up, she pushes through her injuries and her pain. Tokoyami arrives in time to rescue Hawks. Endeavor arrives on time to rescue Mirko and this is where the last chapter ended.
Now we will be sharing the Boku no hero Academia 268 raw scans details and spoilers for the upcoming chapter.
My Hero Academia 268 Spoilers:
Fat Gum is taking the children away. Does this mean most of the villains are done for? Is it a clean wrap up for the Heroes on this front? We believe most of the villains are captured and they'll be imprisoned in due time.
However, Gigantomachia is not going anywhere. This battlefront has a lot left. My Hero Academia 268 will probably open up more events.
As we predicted earlier, this chapter showed us the past of Hawks. What kind of training did he go through? What else will be revealed about him? In My Hero Academia Manga 268, we expect to see the connection between Dabi and Hawks. Hawks' past has had a lot of training solely dedicated to being a Pro Hero in special camp.
We now know a lot more about Dabi but it is still close to nothing. As we said earlier, we believe Dabi to be Endeavor's first son. This chapter only bolsters that theory. Dabi has had his glands burnt, probably an incident during his training with Endeavor.
Hawks was holding a toy of Endeavor during his flashback. Maybe he got to meet Endeavor and that's when he encountered Dabi. And that should explain why Dabi knows Hawks' real identity.
Its still a theory but not many fans will be surprised if My Hero Academia 268 confirms this. Still, it would be a major revelation.
Dabi's ideals are also questionable. We get that he wants to see Stain's will become a reality. But he is not unique in that. Most villains want the same. Stain is the beacon of hope that united all villains. Stain was the voice of god for them. So what makes Dabi special?
Why did he join the league? Why did he join the Paranormal Liberation Front? Hoe does he plan to make his dream a reality and how is Twice involved in that? We believe My Hero Academia Chapter 268 or later chapters will shed more light on this.
Hero Mirko is in severe danger. She has lost a limb and she is gravely injured. In My Hero Academia Manga 268, she will probably be allowed to rest. She has done enough.
We don't know if she did kill Dr. Garaki but that will be revealed in due time. For now, she doesn't have to battle Noumu anymore as Endeavor will do the job. Plus, Endeavor has other heroes aiding him.
We believe, this battlefield will be a massacre for multiple Heroes. Endeavor will probably awaken Shigaraki and the newly powered up villain leader will bring down hell on the Heroes. He will probably command Gigantomachia and that will cause new trouble on the other front.
This arc is far from over. My Hero Academia 268 has nothing but chaos and destruction for us.
Read our articles on One Piece 977 and Haikyuu 390 as they will be releasing soon as well.
My Hero Academia Chapter 268 Raw Scans:
My Hero Academia is a manga and so, the raw scans will be released in Japanese. It will then be picked up by various scanlators, who will get to translating it, and then redrawing, typesetting and finally proofreading the whole thing to release the English fan translations of My Hero Academia Chapter 268.
We are doing our best to get our hands on these raw scans and will provide them as soon as they are available. Please keep an eye on our site until then.
Boku no hero Hero Academia 268 Release Date:
The raw scans of My Hero Academia Chapter 268 will be available on 8 April 2020. We can expect fan translations to arrive on 11 April 2020 on the subreddit 'r/BokuNoHeroAcademia'.
The official translations can be found for free on Viz, Mangaplus and Shonen Jump App. My Hero Academia 268 releases officially on 12th April, 2020.
Please put any thoughts, comments or criticism you have in our comments section. We highly appreciate any feedback you provide.
Make sure to check our articles on Kimetsu no Yaiba 202 and Black Clover 247 while you wait for the My hero academia chapter to be released.