Fans can't wait to read Black Clover 253 spoilers and Black Clover Chapter 253 raw scans will be released soon and we can't wait to read how Noelle fares against Vanica.
The fight is reaching its climax and finally we get to see Noelle and Lolopechka going against Vanica and we get to know more about the devils from the other world.
All of the devils who were struck down by our beloved Black Clover mages, are now back up and moving again. Unless Noelle, Mimosa, and Lolopechka take care of Vanica, the dark triad members will keep coming back again and making trouble for everyone.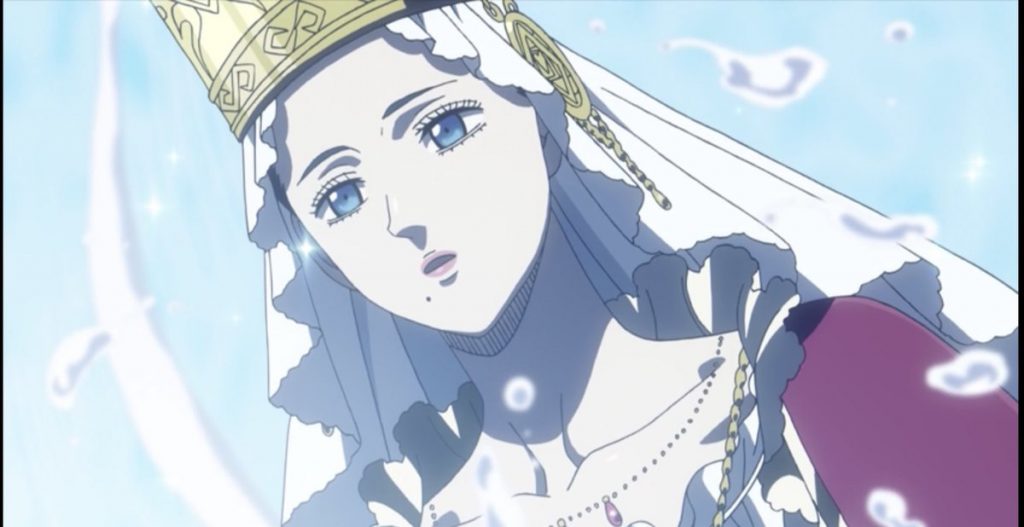 To those who think that the end of Vanica will be the end of the Dark triad are sorely mistaken, something is going to happen before Vanica gets taken down that will change everything and will allow Devils entry in this world.
But will the devils really come to the upper world? Or The magic kingdoms will be able to stop it before that happens?
There are many mysteries revolving in many minds, and we still have to get some answers from the author Yuki Tabata.
What happened at the Yami front? Is Dante gone for good and the plan has finally been stopped and what happened with Vangeance?
We expect the most of our questions to be answered in the upcoming Black Clover Manga Chapter 253 and we can't wait to read what happens next.
The manga chapters are not getting delayed anymore because of the pandemic, but anime on the other hand are being put on hiatus.
Black Clover Episode 133 and One Piece Episode 930 has been delayed with no future release dates.
In this article we will be discussing the spoilers and raw scans release date for the upcoming Black Clover Chapter, so stay tuned!
One Piece Manga 981 and My Hero Academia Chapter 274 will be releasing on the same day as the Black Clover Chapter for everyone to read as well.
Chapter 252 Recap
Last Chapter started with Noelle using her Water creation magic : Sea Dragon's roar to attack Vanica, but Vanica retaliates with her Blood magic and destroys Noelle attacks and then mock her.
The Dark disciples that accompany Vanica are fighting against Mimosa and one uses his tongue magic to strangle Mimosa, but Mimosa retailiates with some magic controlling weed that will slow down his attacks.
No matter how many times the dark disciples are taken down they come back as a whole. Vanica seems to be the user of Blood magic and curse warding magic and these abilities were already shared by Lolopechka in the past.
The members of the dark triad can use two types of magic, one they inherited from their devil host and the second being their own element or form of magic.
Since Lolpechka has already gone up against Vanica and her devil Megicula, she has come up with effective counter measures for the attack.
Vanica is gassed up by the fact that she is getting to fight the mighty Lolopechka but also acknowledged that taking down the users of world tree magic and dark magic must be a pain for the other two.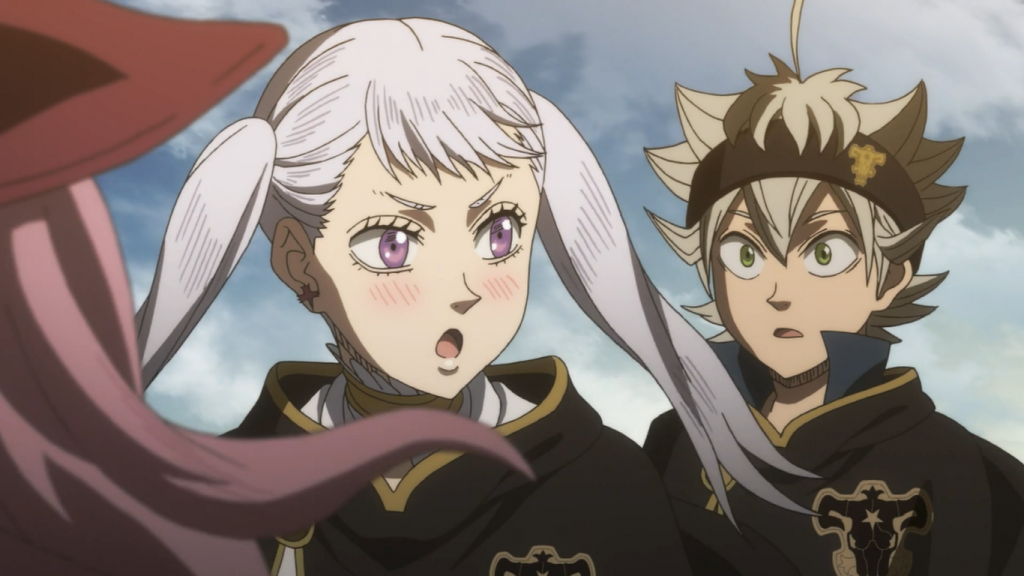 The princesses of the Heart kingdom are called all knowing because of all the information they inherit from their predcessors.
We see Lolopechka at a library where she gets a glimse of the Qliphoth tree and how it would be if the devils really came to the ground.
Over 90 percent of humans will die and only the strong will remain. Now the fate of the world is in Black Clover kingdom mages and must do something to defeat the Dark triad members.
Vanica unleashes her new magic, Ludic Sanctuary, which cuts blood magic power to half and then uses her Valkyrie armor mermaid form, to slice through Vanica's belly.
Blood comes from Vanica's mouth but instead of looking sad, she smiles and it seems like nothing has happened.
So what will happen now? Has Vanica been defeated or not?
Black Clover 253 Spoilers:
As we saw in the last panel, Noelle stabbed Vanica but Vanica laughts it off by saying, Good one!
The attack seems to have not worked against her and we all know about the regenerative powers of the dark disciples, the regenerative forces of the top tier members must be off the charts.
The Black Clover Chapter 253 spoilers will be released soon, and we will be sharing them here once they get released. The spoilers first get released on Reddit, so make sure to join the Black Clover subreddit while you wait.
We will keep you updated and in the meanwhile, here are our predictions for the upcoming chapter.
Vanica and Noelle's fight is underway, but we haven't had any information about Dante's fight with Yami.
Has Dante been defeated for good or Dante will come back again just like the dark disciples and finally apprehend Yami?
I think Yami will get captured and it will be the first step to devils coming to the ground. The upcoming chapter will tell us what we need to know the most, what finally happened with Yami's fight?
I don't think even Noelle and Lolopechka will be able to defeat Vanica, more reinforcements are needed and even fans don't know what will happen next in the manga.
So stay tuned and wait for the spoilers to be released, and we expect it to be released before 5th June 2020.
What is the Black Clover Chapter 253 Release Date?
The upcoming Black Clover Chapter will be released officially on 7th June 2020 for everyone to read.
The Manga Chapter will be available to read on Viz official website and can be accessed from Shonen jump mobile app as well.
The Black Clover 253 will shine more light on the fight between Dark triad and the Black Clover and heart kingdom mages and we can't wait to read what happens next.
We will be updating this article on a daily basis, so follow us on all our social media handles to stay tuned and we will alert you when the spoilers are available.
In more anime and manga news, Jujutsu Kaisen anime has been announced and for sure it has the potential to be one of the best anime for 2020.