Fans of Black Clover are heartbroken to receive the news of the hiatus. The upcoming Black Clover Episode 133 was postponed but finally, it will be releasing on 7th July 2020.
Today we will be discussing and sharing the new possible release dates for the Episode 133 of Black Clover anime and where you can watch it once it gets released.
The global Covid-19 pandemic has made the Japanese Government take drastic steps to stop the outbreak. Currently, people are in the midst of quarantine, with most people working from home.
Social Distancing and proper healthcare are being repeatedly encouraged all over the world. And it is due to this, that the anime industry has been suffering. With the animators not being able to work efficiently, the anime has to go on a hiatus.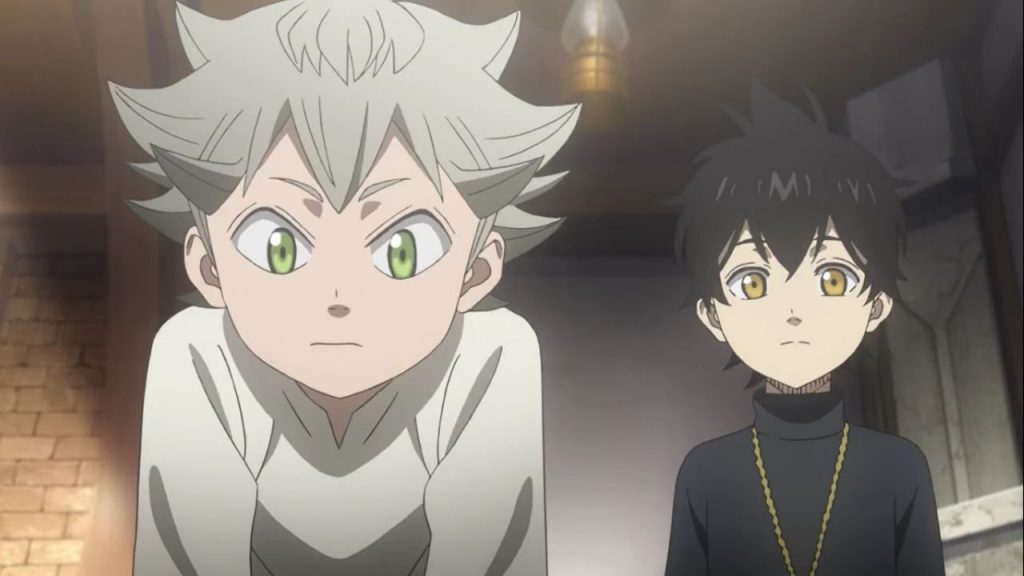 Yuki Tabata is the writer and illustrator of the shonen manga Black Clover. It is published in Shueisha's Weekly Shonen Jump. Studio Pierrot has been adapting it into a long-running anime series and it is produced by TV Tokyo, Shueisha and Avex Pictures. It is also licensed by both Crunchyroll and Funimation.
We are currently in the midst of an anime canon arc, that expands on the contents shown in the manga. It is not a filler arc. It is taking the manga material, and adding more to the gaps left in it. Based on the manga, we are in the Heart Kingdom arc.
One Piece Episode 930 and Boruto Episode 155 has been delayed as well, we have shared information on them too, so feel free to check them out.
If you are feeling bored at home then watch some anime from our best 2020 anime list and also check our list of sites to watch anime free online.
Let us recap the last episode before we start with Black Clover Ep 133 details.
Black Clover Episode 132 Recap:
We get a glimpse of the previous episode, where Asta and Yuno return to Hage Village. They are warmly welcomed to their home and everyone believes in the innocence of Asta, despite what the news says. Asta and Yuno reminisce on their dream and rejuvenizes their rivalry to become the best.
In the present, the Black Bulls are in their hideout and they talk about training to get stronger. Their morning breakfast session is interfered by Captain Mereoleona. She takes them away to train at a volcanic site. Their training at the Ultime Volcano Mountain Trail begins. They're joined by Captain Fuegoleon and the Crimson Lions.
The Crimson Lions apologize because three of their members had their bodies taken by elves. They reaffirmed their trust in the Black Bulls. Lady Mereoleona now reveals the challenge. Unlike the previous time, when they raced to the top of the volcanic mountain, this time they will have to go down to a cave.
Due to the extreme danger posed by the heat, the Magic Knights have to use their mana skins very effectively to get to the center of the cave. Asta channels his devil powers and maintains control over it, since he has no mana.
With the preparations done, they charge in. Asta and Leo go in first and the rest follow their trail. Luck and Magna on the other hand, take a different route, since Luck wants to fight. He has sensed an ominous presence in the cave. Charmy tries to capture it but fails.
In time, both Asta and Leo get tired and Noelle passes them, using her superior mana control. Asta and Leo try harder and catches up. It is now that they face the calamity. A giant spider attacks them. It has adapted to the temperature and fights the knights will ease.
Mereoleona and Fuegoleon intervenes. They reveal that the training session was designed in order to draw out that mutant spider. Since it never showed itself in front of strong opponents, they used the young knights as bait.
They attack the spider and discover a dungeon. Mereoleona gets heated up as things just got more exciting and this is where the last episode ended and now fans are left wanting for more.
Black Clover manga has reached Black Clover 249, so while you are waiting for the episodes to be released, you should check out its manga.
Black Clover Episode 133 Spoilers:
Black Clover 133 is titled to be "The Lion Awaken, Continued". The preview for this episode shows the Young Knights getting ready to conquer the dungeon. Asta and Leo's rivalry heats up as they both try to conquer it first and surpass the other.
The episode 133 title suggests that Leo will step up. He is the future of the Crimson Lions squad and he will have to prove his worth eventually. So we might see him conquer the dungeon along with Asta. He has grown a lot stronger and is willing to fight and prove himself.
We might also see Nero go back to her human form but it is unlikely. The other members of the Black Bulls will assist in this dungeon. Mereoleona and Fuegoleon will probably sit back and let the juniors do the work.
Black Clover Episode 133 New Release Date
Black Clover Episode 133 has been postponed for an indefinite period of time. This site gives the details about the delay in the release and you can check it here.
The new release date for Episode 133 has not been set yet. We will have to wait until the end of this pandemic for it to continue. For now, the broadcasting will not have Black Clover Episode 133.
Instead, it will go back to Episode 1. As of 5th May 2020, Black Clover will be on a re-run, right from the beginning.
However, the news of the continuation can arrive anytime, so we ask you to keep an eye out. Check out the website for more news related to this. We are hoping that we get to the normal schedule, by the end of June or the beginning of July.
Where to Watch Black Clover Ep 133 online?
Black Clover is broadcasted on TV Tokyo and Adult Swim of Toonami. It has been on television from October of 2017. As for legal streaming option, it is available on Crunchyroll and AnimeLab. It also has an english dubbed version, that is available on Funimation website.
Now Crunchyroll or Funimation has geo-locked multiple anime. So if you cannot access them, we recommend using a VPN service.
We will be share more anime and manga news like this in our future, so stay tuned for all the upcoming news articles and the Black Clover Episode 133 release date.
Solo Leveling anime and Jujutsu Kaisen anime will be releasing soon, so you should check them out as well.
Here's the preview of the upcoming Black Clover episode.