Oden is a badass and now we can't wait to read One Piece 972 spoilers and raw scans. Oden carrying his comrades on his back is the best thing we have seen in a long time and it's what we expect from One Piece.
The last One Piece Chapter was titled "Sentenced To Boil" and the title did the chapter justice. Oden shot through the most popular anime character list after the release of One Piece 971 and we also got to see what the hour of legends really was.
The Oden is not really dead yet but we all know that he is not going to last long and he will die soon. Many fans speculate that Oda will surprise us and not kill off Oden as we expect.
We all have many questions in mind as to how Oden will save the red scabbards and will he last for the next sixty minutes or not.
One Piece Manga 972 is going to be an intense chapter as Oden helps his comrades escape and the true hour of Legends plays out.
The One Piece 972 spoilers will reveal what finally happens in the upcoming chapter and we will be sharing the upcoming One Piece Chapter spoilers and raw scans as soon as they get released.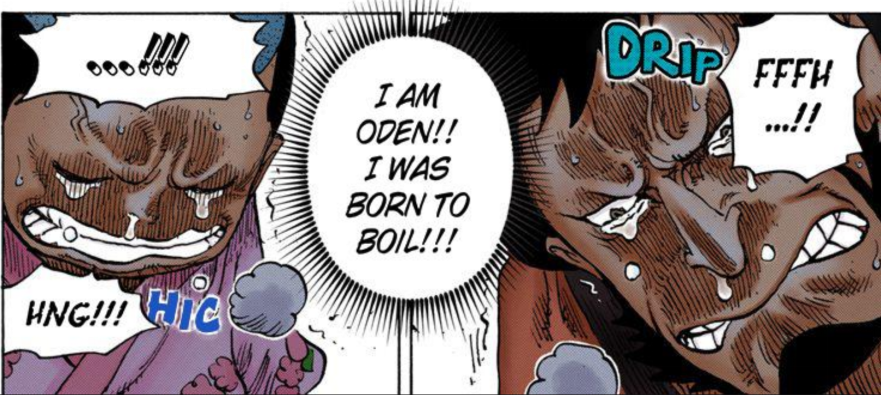 Check out our articles on sites to read One Piece and sites to watch One Piece and we will be sharing more One Piece related articles like this in the near future.
The next One Piece Chapter will be all about Oden and his will power. We all know how strong Oden is but the last chapter showed us the extent of his will and how far he will go for his friends and comrades.
Before discussing the upcoming One Piece Manga 972, let's see what happened in the last chapter first and what can we expect from the upcoming chapter.
One Piece Chapter 971 recap and summary
The One Piece Chapter 971 starts with Momonosuke asking Toki why his life is in danger and Toki replies it's because his father is a great man. Momonosuke knows that Oden is in grave danger and maybe die.
The next panel shows a pot full of boiling oil and people of Wan are gathering to see the execution. Kaido is there with Orochi and they are drinking while Oden is getting forced to get into the boiling pot of oil.
Oden asks for another chance but no one seems to take him seriously. Then he puts another choice in front of Kaido, All ten of then will enter the pot together and the ones who are able to withstand the boiling for a time set by Kaido, get to leave.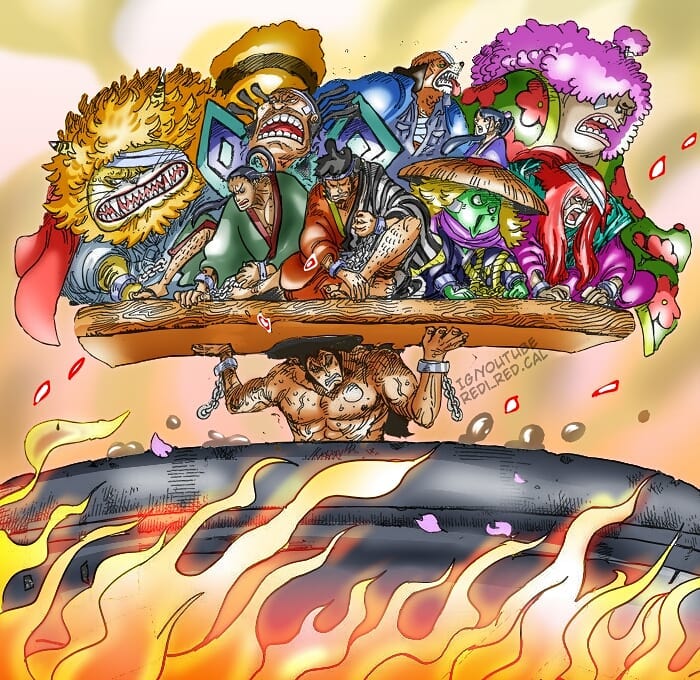 Kaido accepts and sets the time to one hour. Oden gets in and shouts in anguish as the boiling oil burns his skins. Kinemon asks everyone to get in and not let Oden suffer alone.
As they are about to enter the pot, Oden lifts a large lid and gets all the scabbards to sit on it. Oden is lifting all his comrades as he gets boiled alone.
Oden intends to last the full one hour even when the execution was supposed to be instant. Oden was supposed to die instantly upon entering the pot but now we see the endurance level of the great legendary Oden.
In One Piece 972, we will get to see what will happen, Will Oden be able to hold on to his senses for the next sixty minutes or will he perish? There are many questions going on in everybody's mind and the next chapter will provide answers to all our questions.
Check- One Piece Manga 972 Spoilers
One Piece 972 Official Spoilers Released
The spoilers for the One Piece 972 are officially out and as we predicted Oden dies in the chapter even after surviving one hour while boiling.
Kaido goes back on his work and kills Oden even after he has survive one hour in that boiling pot. Oden and Kaido know how strong Oden is and cannot let him survive any longer because it can spell doom for them in the near future.
Oden has read all the poneglyphs and knows about the past and what happened in the Void Century. Amidst his boiling, Oden tells the scabbards to escape and somehow open Wano's borders so that a certain someone can come and liberate the world.
It seems like he is talking about Joyboy. Oden knew that Orochi will not let him live so Oden uses his full might and pushes all the scabbards out of there so that they can escape and open Wano's borders someday.
Oden also wrote a letter to Toki stating that he believes that if he is not able to defeat Kaido then no one in this timeline will be able to defeat Kaido.
A giant war will start in 20 years and someone will come and defeat Kaido then. Toki starts tearing up and rips the letter.
So Oden's prophecy has come true and Luffy is here to defeat Kaido. We thought Luffy will have help defeating Kaido but it seems like Luffy will 1 vs 1 Kaido alone and defeat him.
Here is the One Piece 972 Spoilers thread from Reddit:
Chapter 972 Spoilers from r/OnePiece
Read One Piece 972 Spoilers And Predictions
Oden has entered the boiling pot and now he must endure the pain of getting boiled alive for the next sixty minutes in order to save his comrades.
We will get to see the aftermath of what happens in the next sixty minutes and how will Kaido respond after Oden has lasted sixty minutes in the upcoming One Piece 972 spoilers. Will Oden die upon reaching the full hour or will he survive?
Will Kaido let the nine red scabbards leave without harming them? I don't think Kaido will let them leave. Oden will not die from getting boiled alive, he will muster his strength for the last time and attack Kaido and Orochi as the scabbards escape.
Oden will die at the hands of Orochi and Kaido, not in the boiling pot. Orochi will order his subordinated to chase the scabbards and burn the Oden castle and kill everyone in it.
Toki will use her powers to send them to the future and then the current timeline will resume. We can't wait to read what happens in the upcoming One Piece manga 972 spoilers and we will be sharing the links to spoilers as soon as they get released.
One Piece 972 Raw Scans Release Date
Since Jaiminisbox and Mangastream have stopped One Piece scanlations, the One Piece raw scans and spoilers are getting released late and sometimes with errors in names.
Many new scanlation teams have started but the chapter raw scans get delayed now. We can expect the One Piece 972 raw scans to be released by 21st February 2020.
The Reddit One Piece is the first one to release the spoilers. So make sure to check out One Piece subreddit for the upcoming spoilers.
We will be sharing the links to the upcoming One Piece chapter raw scans as soon as they get released. Make sure to bookmark this page to check the raw scans as soon as they get released.
Who is the traitor? Is Shinobu the traitor?
Kaido said that there's a traitor in the Oden castle and we expected the traitor to get revealed in the last chapter but the last chapter was all about Oden's execution.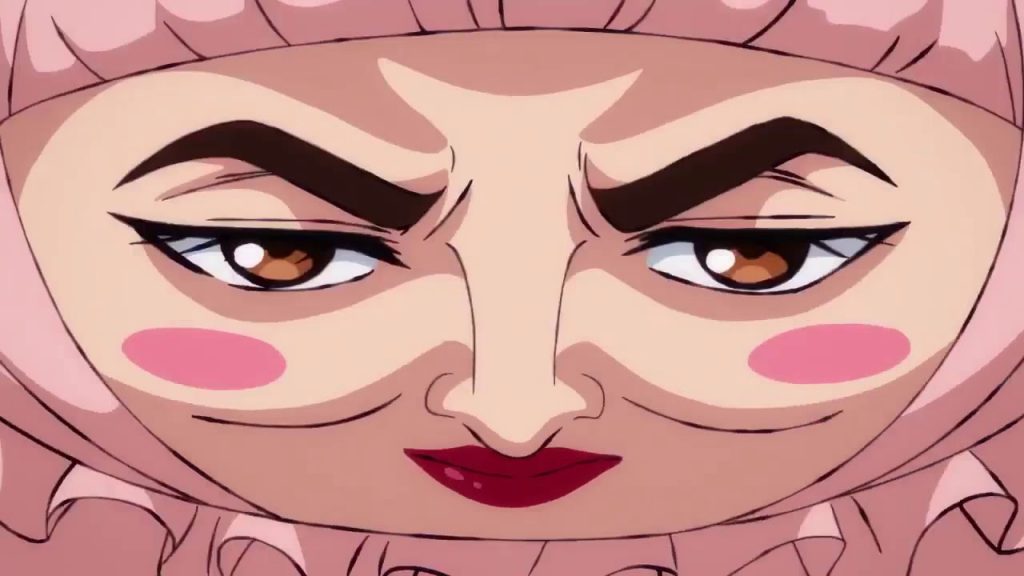 Fans believed that Shinobu is the traitor, but after reading the last chapter we all can rule out Shinobu as the traitor. So if Shinobu is not the traitor, who is?
Many fans believe that Kanjuro is the traitor. A thread on Reddit explains why Kanjuro is the traitor and we have shared the thread below.
The Traitor is… (Spoilers) from r/OnePiece
Will Oden survive in One Piece Chapter 972?
Oden will have to last sixty minutes in that oil if he wants to keep his comrades safe. I believe that Oden will somehow survive the boiling and ask Kaido to let everyone leave.
Orochi will have none of it and will ask Kaido to execute all of them right at the spot. Oden will hold Orochi and Kaido off while letting the scabbards escape.
I believe that Oden will die at the hands of Kaido not by getting boiled alive. There's also a chance that Kaido might get impatient after watching Oden not die for a span of sixty minutes and attack while he is in the pot and the scabbards use that commotion to get out of there alive.
Let us know your opinion on how Oden will die in One Piece 972 and how will the red scabbards die. The legend of the hour mystery has been released and it's Oden spending the sixty minutes in the pot.
Flashbacks will end in One Piece 973
So the flashbacks are coming to an end in the upcoming One Piece 973. Toki will be sending all the nine red scabbards to the future with the hopes that someone will come to wano in the next 20 years and defeat wano.
We all know that Luffy is the one who will defeat Kaido, as Oden stated in his prophecy Luffy alone will not take down Kaido. Luffy will have help from his friends in taking down Kaido.
But who will take down Big Mom? We will have to see that as the Onigashima raid continues in the upcoming chapter. Many questions are roaming in people's minds as the flashbacks are over and from the next chapters, the current timeline will resume.
One Piece 972 spoilers have been released, so make sure to check them our and let us know what you thought in the comments down below.
What is the official One Piece 972 release date?
The One Piece Manga chapter 972 will be officially released on 23rd January 2020.
Where can we read the upcoming One Piece manga 972?
You can read the upcoming One Piece chapter on Viz and Mangaplus.
When will the traitor get revealed?
The traitor is someone from the Korozumi family and we expect the traitor to get revealed in the next One Piece chapter.
We will be updating the spoilers and raw scans as soon as they get released. Let us know what you think about the upcoming One Piece 972 and make sure to read more of our One Piece articles.