The last Chapter was mind-blowing and now fans can't wait to read One Piece 971 spoilers and raw scans, but unfortunately, the upcoming One Piece Chapter is on break and will be released next week.
The Last chapter was named "Oden vs Kaido" and we finally got to see what we always wanted. We got to see the fight between Oden and Kaido and we got to see the true power of Oden.
People always thought was Oden was strong but not Yonko level strong but Oden proved all of them wrong and now we all know how strong he is.
The next chapter was supposed to be released this week but unfortunately, the publication is one break this week and will be released next week. For those who were waiting to read One Piece Manga 971 will have to wait for the official release to read the chapter.
The spoilers and raw scans for Chapter 971 will be released a few days before the official release and we will be sharing them here as soon as they get released.
There were also talks about a Traitor living in the Kozuki castle who tipped Kaido off that Oden is coming and thus Kaido was able to intercept him midway.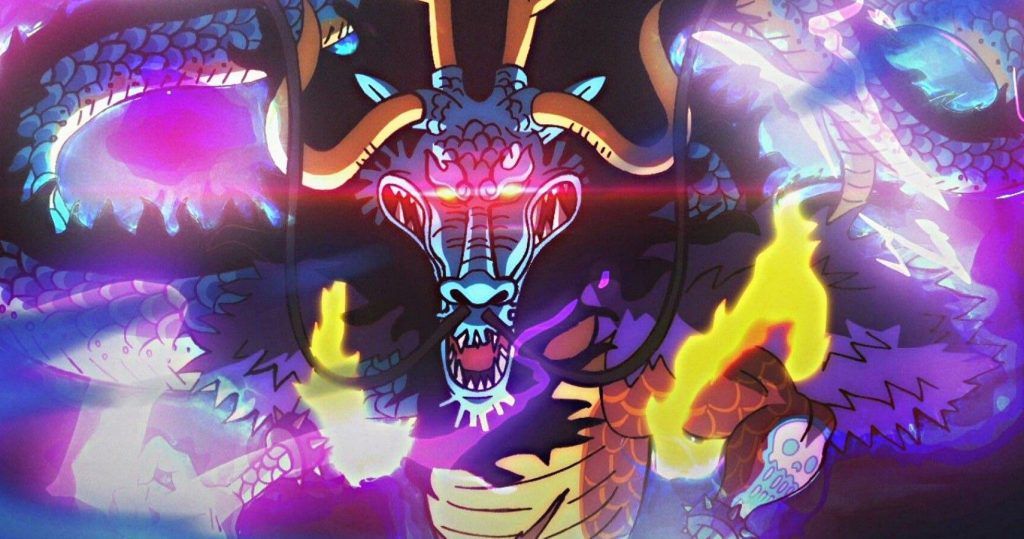 We will be revealing the One Piece 971 Release date and spoilers date below and since the chapter is on break, read Haikyuu 383 and Boku no Hero Academia 260 till you wait for the One Piece release.
Don't forget to check our articles on best sites to read One Piece manga and best sites to watch One Piece Episodes online.
Before actually talking about the upcoming One Piece manga Chapter 971, let's talk about what happened in the last chapter in detail and then we will discuss about the spy and what we think will happen in the next chapter.
One Piece Chapter 970 recap and summary
Oden moves towards Kaido's stronghold but finds Kaido waiting for him and asks how he knew that they are coming. Kaido is prepared with his army to fight Oden and upon asking, Kaido even says that maybe he has a spy in Oden's castle.
Then Oden asks if all he was told was a lie? Was he deceived for the last 5 years as he was dancing all over Wano? Kaido starts laughing and accepts that if Oden had attacked five years ago Kaido would have lost.
Kaido had lost most of his crew in the fight against Moria and was weak in numbers and that's why they deceived Kaido and stalled him for the last five years.
But now, Kaido is prepared and the full-on war starts. The nine red scabbards help Oden in the battle and appear to be stronger than the beast pirates even after being smaller in numbers.
Shinobu comes out to help as well and the beast pirates are getting overwhelmed. They were not hoping the samurai will be this strong. We got to see the epic Oden cutting Kaido moment and everybody is astonished to see the mighty Kaido getting cut.
Kaido reverts back to his human or you can say Oni form with his club and is ready to attack Oden. But the old hag disguised as Momonosuke distracted Oden and then Kaido landed a full-on blow on Oden thus knocking him out.
Oden has been imprisoned and set to execute three days from today and that's when the chapter ended and now we can't wait to read the One Piece Chapter 971.
Check — One Piece 971 Spoilers Released
Read One Piece 971 Spoilers And Predictions
The One Piece 971 Break is going to end soon and the spoilers are about to be released and we are here to share all those One Piece spoilers and raw scans with you all.
Oden has been imprisoned with the nine red scabbards and everyone is scheduled to be executed three days from now on, meaning the next chapter.
We all know Oden dies but somehow the nine scabbards escape and that's what everyone is talking about. How will the nine red scabbards escape the prison and from Kaido's army?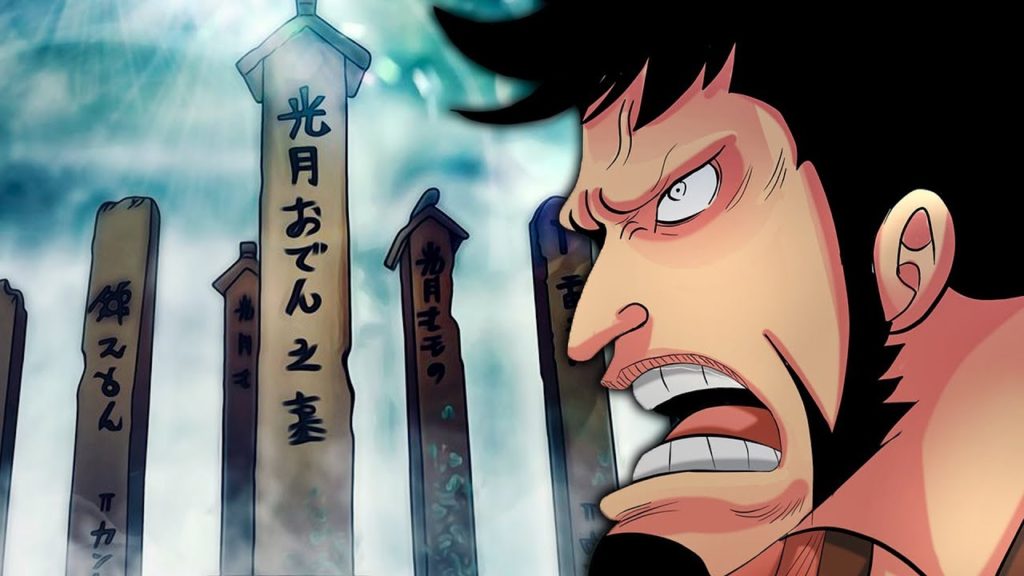 We think this is where the "hour of legends" come in. Oden will stay back and give everyone cover and later get boiled live in a hot pot.
Maybe Orochi had plans to attack Toki and the Oden's castle and that's why the nine scabbards manage to escape with Oden's help and Oden stayed behind.
We might get to see Toki's time power in the next One Piece Chapter 971 and see how everyone escaped and traveled twenty years in the future.
The One Piece 971 Spoilers will be released on 13th February 2020 and we will be sharing all the spoilers as soon as they get released. So make sure to bookmark this page and share it on Facebook and Twitter so that you get to visit again once the spoilers are released.
One Piece Manga 971 Raw Scans Release
The One Piece scanlation teams have gotten a lot smaller in the last few months and since Mangastream and Jaiminisbox have stopped scanlations the chapter gets scanned late and the raw scans thus get released late.
Chapter 971 raw scans will be shared here as soon as they get released and we will only be sharing high-quality raw images. The chapter first gets scanned from Japanese and then translated to English and circulated all over the world.
We will also be sharing the One Piece raw scans on Strawhat Subreddit. So make sure to visit and join our subreddit in order to get the raw scans as soon as they get released.
The raw scans will be released together with chapter 971 spoilers. You can come back and check the raw scan on 13th February 2020.
Who is the traitor from Oden castle?
Everybody is trying to find the traitor but no one seems to know who he/she is. There are many theories floating online and some are saying that Kanjuro is the traitor and some are saying that the traitor is not from the red scabbards.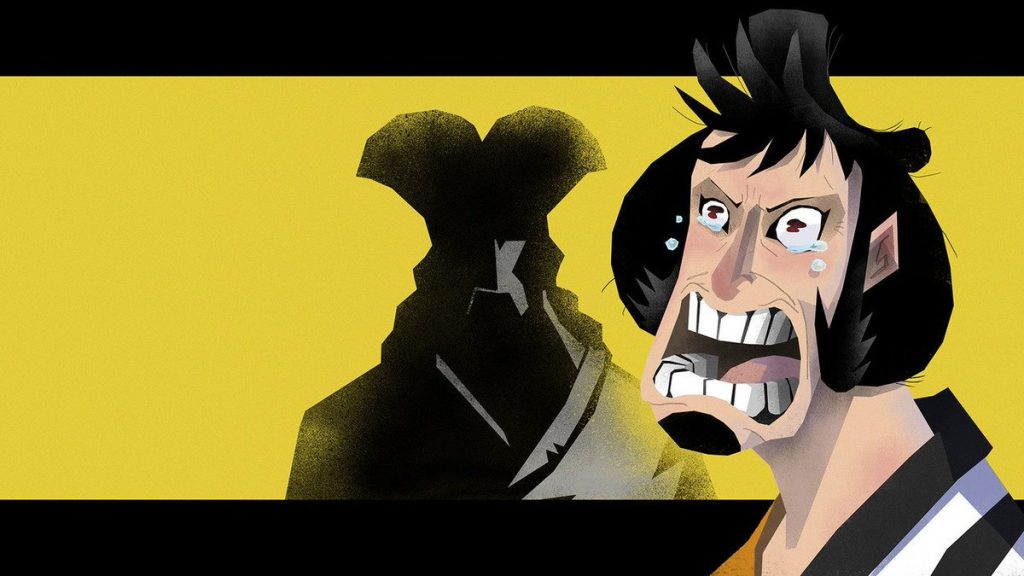 Even the current timeline revolves around the traitor and that is why it's important to know who this traitor is. Reddit is filled with people discussing who the traitor is and we have shared one of them below for you to read.
The Traitor is… (Spoilers) from r/OnePiece
The hate against Orochi
As the story progresses, the hate against Orochi is increasing day by day. People are hating on Orochi for being scum and getting Oden killed.
Fans have even started a new subreddit called F*** Orochi. If you are one of those Orochi haters, you can join Orochi's subreddit and let your frustration out.
We all know Orochi is the one who will be executing Oden in the upcoming One Piece 971. The chapter spoilers are due to be released tomorrow and we will get the answers to all our Oden related questions as soon as the Chapter 971 spoilers get released.
What is the official release date of One Piece Chapter 971
The One Piece Manga Chapter 971 will be officially released on 17th February 2020.
Where can we read One Piece 971 online?
You can read the upcoming One Piece chapter on Viz and Mangaplus. You can download the Shonen App to read the One Piece 971.
Will Oden die in the next One Piece Chapter?
Yes, we believe that Oden will stay back helping the red scabbards escape. Then Orochi and Kaido execute him by boiling him alive.
We will be updating the article as soon as the spoilers and raw scans get released. Till then keep reading our One Piece articles and also check out Reddit One Piece theories.