Kingdom 642 spoilers and Kingdom Chapter 642 raw scans in English are going to be released soon and we will be providing all the latest details in this post here today.
As you all already know, Kingdom Manga has went on a one month break and that is why no chapters will be releasing this week.
So, looking for the Kingdom Manga upcoming chapter release date? Keep reading for the official release date of Chapter 642 and the upcoming spoilers.
Kingdom anime just started but because of the ongoing pandemic, upcoming episodes have been delayed just like One Piece Episode 930.
So let's talk a little bit about the Kingdom Chapter 641 before we move on to the Kingdom 642 Chapter spoilers because the last chapter was a very good one.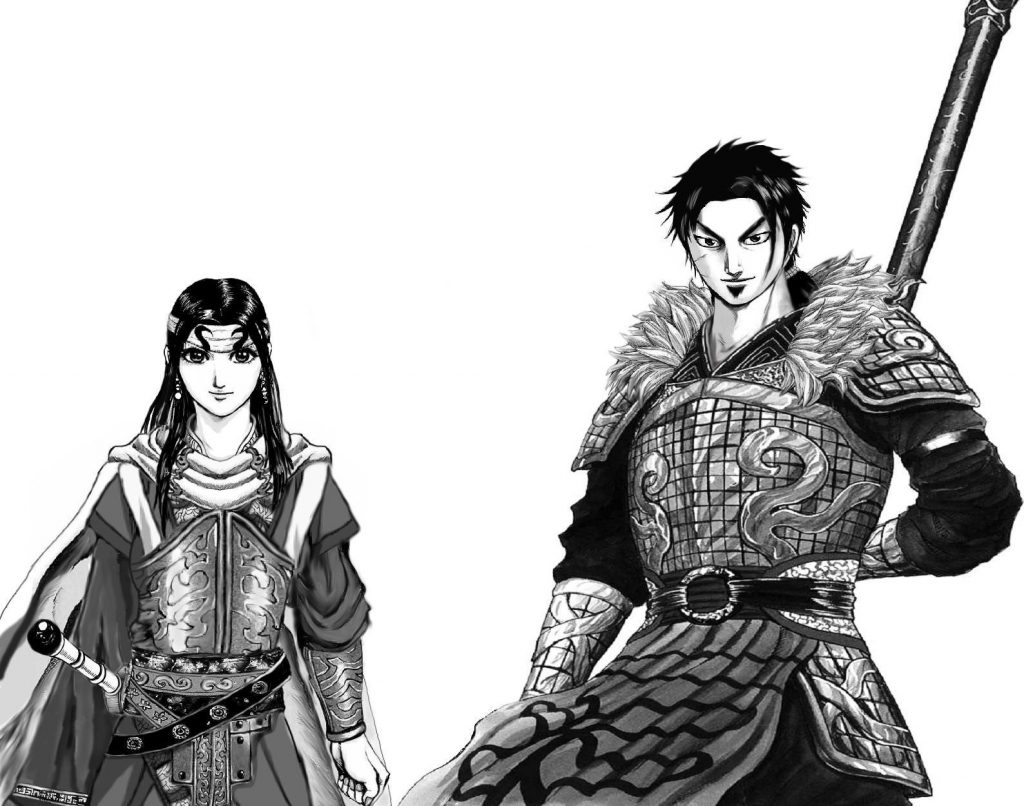 Last Chapter started with the Hi Shin unit returning to Qi with all their unit members. Kingdom of Qin is overjoyed to welcome its heroes and everyone is cheering HI Shin and the members of the unit and the news of Shin slaying Houken has already reached everyone's ears.
Everyone is overjoyed by the fact that Qin was able to take control of the impenetrable Gyou castle. Qin is already a 5000 unit general and because of his recent accomplishments he will keep going on in ranks.
Bihei and everyone is very happy with what they have accomplished and the town members cheering them on is raising their morale even more.
Suddenly everyone starts showing interest in where Shin lives and how big of a house he has and thus everyone heads on to Shin's house.
Since Shin has not been home for over a year, he doesn't know about his home and thus takes everyone to his small shack and everyone to shocked to see how small and beaten down it is.
This is when he gets shown his real house, its more like a castle. This is the home befitting a five thousand unit leader and a future general of the state of Qin.
Everyone parties there and have a good time and Shin gets a summon to the royal palace. So is this about Shin's promotion or is there something else?
When Shin reaches the castle, Ei Sei tells Shin that he needs to have a family name first if he wants to become a general and this is when Shin aska Sei to give him a family name.
Shin finally has a family name and it's Ri Shin. This is where the last chapter ended and it was a fitting ending before the one month hiatus.
So what will be happening next? Fans can't wait to read Kingdom spoilers and today we will be sharing them with all of you here.
One Piece Chapter 979 and Demon Slayer Chapter 204 will be releasing soon, so make sure to check them out as well.
Kingdom 642 Spoilers Releasing Soon
The news of Shin's exploits from the last year have reached everyone's ears and he is sure to be made a General now.
But when will the awarding ceremony be held? We believe that it will be released once Ousen and everyone returns because promoting someone to the ranks of general is a huge thing.
Shin already has a castle befitting of a general and now all that's left is for him become the greatest general under the heavens.
The Zhao arc is over for now but what will be the next arc? Fans believe to be some type of politics arc.
The wars will be on hold for some chapters now and everything will be about politics and where they should attack next and what not.
There's a lot of chatter going on Reddit. Here's some from the Kingdom reddit for everyone to check.
Card
Card
Card
Kingdom Chapter 642 Raw Scans
We all know that Kingdom manga chapters are first leaked in Korean and then get translated to English and then circulated all over the web.
Since it's on a month hiatus, there will be no raw scans available for the month of may. The Kingdom manga Chapter 642 English raw scans will be available by 1st June 2020 for everyone to read.
Till then you can pass time by going through our best 2020 anime list and our article on sites to watch anime free online.
The manga is on a one month break because of COVID and the recent arc ending. The new Kingdom arc will start soon and we are all excited to read it when it gets released.
Is Kingdom manga on Break in May 2020?
Yes, Kingdom manga is on break this month and will not be releasing any chapters this month.
What is the official Kingdom 642 Chapter release date?
Kingdom Manga Chapter 642 will be officially released on 4th June 2020.
Tower of God Episode 6 and Plunderer Episode 17 will be released soon, so make sure to check them out as well.