All the Haikyuu fans are in a bittersweet mood. As the game reaches an end, we get more hyped. But our joy is shortlived. Let us discuss Haikyuu 401.
The much anticipated 400 chapter milestone of Haikyuu manga is here. Haikyuu is without a doubt one of the great sports series to be created. It's writing, its realism, its flow, its characters, its adaptation – everyone is clad in quality.
But we have some bad news. With Haikyuu Chapter 401, Haikyuu will have about 2 or 3 more chapters before ending – it's the end of an era.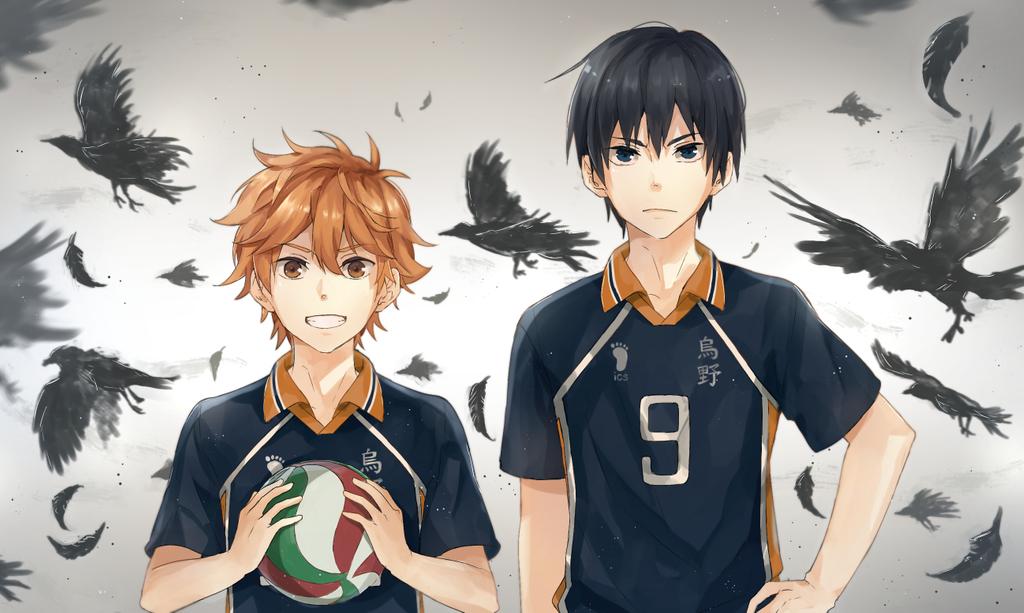 What ranking do you give to Haikyuu? Is it in your top 5? Will you come back for a re-read once its over? Will you consider buying some volumes to support the industry? Are you excited about the anime? Tell us all about it in the comments section.
One Piece 985 and My Hero Academia 278 will be releasing soon and they will be releasing on the Shonen jump website as well for everyone to read.
Haikyuu 400 Recap:
Hinata realizes that Kageyama scanned whole court and will send a serve to the opposite direction. The serve is bumped by Libero Inunaki. Miwa sets and Bokuto spikes hard. However, it was an Adler trap – Hirugami stuffs him and the Adlers gain the lead at 19-18.
Kageyama makes his 4th serve. In this court, where only the finest can set foot, the Jackals charge ahead. Sakura bumps it and then goes on to spike it on his own. The shot clears off Ushiwaka's hands and the Jackals tie the score. Sakusa won't leave a smidge to disgust him – he is too consistent.
Bokuto is up for serve. The fine corner shot is bumped by Hoshiumi – unfortunately, it's a lose ball to Jackals court. Miya sets and Bokuto spikes. Surprising the Adlers, Bokuto goes for a dump! He scores for the Jackals. The score is BJ 20 – 19 AD.
The back and forth hits continue – each player gets to shine using a large variety of techniques. None of them can relax – it's a state of total concentration for them; they're all in the zone. The score reaches 23 – 23.
Hoshiumi serves – the ball hits the net and falls steeply. It is barely saved by the Adlers. Hinata moves in without hesitation. Miya realizes it too. The perfect moment for the Back Minus Unorthodox Version.
Kageyama is the one to defend Hinata. Hinata goes for a tool! The ball hits Kageyama and deflects into Adler court. The spike is good. Jackals win another point. Its set and match point for them. However, Romero attacks Hinata and ties the score. Jackals immediately make a comeback off Hirugami.
Miya serves and Hoshiumi bumps. Kageyama goes for a one handed set right in front of the net. Romero goes for a quick spike. Like a Ninja, Hinata digs the spike. He is immediately up for another play. Bokuto sets it to Hinata. Kageyama is ready, he will challenge Hinata as many times it takes.
Hinata goes for a killer spike. Kageyama is there to defend. The Karasuno Highschool Boys' Volleyball Team banner saying FLY, hovers over these two.
Haikyuu Chapter 401 Release Date:
Haikyuu 401 Raw Chapter will be in this week's Shonen Jump. The release date is 8th July, 2020. These will be picked up by scanlators. We can expect the fan translated version, in French, English, Korean, etc by 10 July, 2020.
The Official scans of Haikyuu Chapter 401 will be released by Viz, Mangaplus and Shonen Jump app on 12 July, 2020. Also, please consider buying volume 38.
Haikyuu 401 Spoilers
Haikyuu 401 will have additional pages! Maybe it will be a 40 page chapter – in the absence of One Piece next week, Haikyuu will pull through. The raw scans are our major sources of spoiler. They will be leaked soon and we will scoop them up from online sites and link them here. Please be patient until then.
Haikyuu 401 will probably be the end of the set. We would like to point it out here – 402 might not be the final chapter. Usually, Shueisha announces the end about 2 or 3 weeks before. Haikyuu hasn't made any such announcement.
Who will win the set? Will the Jackals manage to shut it down or will it be a more riveting match as we move into set 5? How much can Hinata go on before fatigue sets in and hampers concentration? Find out next week.
Haikyuu Chapter 401 Discussion:
At this point, there is not much to predict. The match is coming to an end soon. From the looks of it, Set 4 will be the final one. Haikyuu 401 will reveal how this set ends. But before we go there, let us look at this, because it holds a lot of meaning.
The rivalry of Hinata and Kageyama is one of the most important aspects of the show. And this whole arc has gone out of its way to prove that Hinata is amazing – he has managed to catch up. Bokuto, Sakusa, Miya, Hoshiumi – he has matched them all and even managed to surpass them in few aspects.
But his rivalry with Kageyama is a lot more iconic. That is what we will see in Haikyuu Chapter 401. Hinata will catch up to Kageyama and stand shoulder to shoulder with him. He will beat Kageyama's defense. He is no longer the spiker who is useless without Kageyama – he is a complete volleyball player on his own.
And with that, we believe set 4 of this game will go to Jackals. The Jackals will win the game and Hinata will become popular. Sire, he is not the Little Giant, but he is his own man.
He will be popular with his own image. Haikyuu will end on a very positive and sportsmanlike way. We all look forward to seeing more of it.
We will keep you updated on all the Haikyuu spoilers and raw scan translations, so stay tuned and also check our Black Clover 257 article.