Wakatoshi Ushijima vs Hinata is at full peak and fans can't wait to read Haikyuu 399 manga chapter and know who will come up on top in this fourth quarter.
The three quarters are already over, with two being won by Jackals and one won by Adlers. If somehow Jackals manage to win this set, it will all be over for the Adlers team and I am sure that is not what they want to happen.
This is Hinata's first game with Jackals but in a span of only three sets, Hinata has become a worthy teammate and a force to be reckonened against for sure.
Hinata was always underestimated for his size, as we all know height is everything in a game like Volleyball and for a player who is not even six foot, Volleyball is dreadful.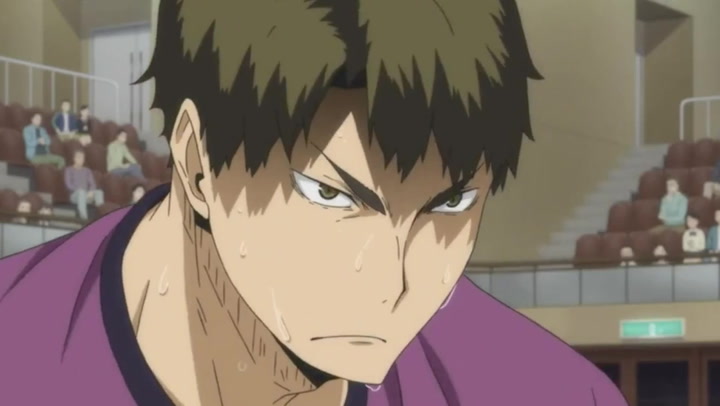 But Hinata managed to make past it and make his skillsacknowledged by the best in the game. Now he is a pro playing by MSBY jackals and in a game against his former partner, Kageyama.
The result of this match means a lot for Hinata and I am sure it means a lot for Kageyama as well. Everyone is excited to know which side will win this war and take home the trophy, but even though the Jackals have already won two rounds and the score is tied in the fourth round, their victory is not yet sealed.
Jackals need to give their best against well known players like Hoshiumi, Kageyama, and Wakatoshi if they want to win this match.
Hinata has become a centerpoint in this game for Jackals, he has now become an all rounder who is capable of defense, offense, and even a setter.
The type of gameplay Hinata is showing at the court right now is extraordinary and this is why fans are eager to read the Haikyuu Chapters as soon as they get released.
Recent chapters have been so good and hype that fans have even started waiting for the spoilers before the chapters actual release and that is why we are here today with the spoilers for the upcoming Haikyuu Chapter 399.
In the last chapter we got to see the epic clash between Ushijima and Hinata and fans expect it to continue in the upcoming chapter.
Hinata has greatly improved his skill at positioning, his stances, his balance, and his ball control and is read to go against the pros.
The beach volleyball practice he did in Brazil is finally paying off and even we don't know what to expect from him next because he is totally unpredictable.
So instead of wasting much time, let's move on to the spoilers and raw scans release date for the upcoming Haikyuu Manga Chapter and also check our articles on One Piece 984 and Black Clover 255 because they will be releasing soon as well.
Haikyuu 399 Spoilers & Predictions
Since this week's chapter is releasing early, the spoilers will be available before than usual as well.
Before we used to get the spoilers on Friday, but this week we expect the Haikyuu Chapter 399 spoilers to get released around Wednesday.
For us to get the spoilers, the Haikyuu raw scans needs to be translated first since the raw scans have not been leaked yet, the spoilers are not available to read.
But rest assure that we are here working day and night to make sure the Haikyuu upcoming chapter spoilers reach you as soon as they get released online.
While we wait for the spoilers, let's see what fans think might happen in the upcoming chapter of Haikyuu manga.
Both of the teams are tied and even though Ushijima is trying hard, Hinata is having none of it and blocking every shot and making score the Adlers don't score any extra point.
Hinata will be the one to lead Jackals to the victory in this fourth round and fans also believe that there will not fourth round as match will be over in the fourth round.
Hinata will help close the game for Jackals thus securing the first win for his pro career.
Fans are very happy with how Hinata has turned out and are also happy with Ushijima's growth. Wakatoshi was already a cannon but now he has polished his shots even further to give more power to them.
Stopping Ushijima will be no easy task and only Hinata cannot do this. The whole Jackals need to come together to end this game for good in the fourth quarter and secure the victory.
As we mentioned earlier, the official spoilers will be shared here once they get released online for everyone to read.
Haikyuu Chapter 399 Official Release Date
Somehow this week the chapter will be releasing before than usual. On the viz site when the last Haikyuu Chapter got released, we saw it mentioning that the upcoming Chapter 399 will be released in five days only.
This means that Haikyuu Manga Chapter 399 will be officially released on 26th June 2020 for everyone to read on Viz official website.
Haikyuu anime is also supposed to return later this month together with One Piece Episode 930 and Black Clover Episode 133.
Stay tuned for all the anime and manga spoiler news and follow us all social media platforms to get alerts when new articles are posted.