Yami has done it once again, he once again went past his limits and the new power is surely extraordinary and now all fans are waiting for is to read Black Clover 257 spoilers and raw scans.
The official release date has been announced as well and as per Viz, the official site to read Black Clover manga, there will be no break and the chapters will be released as usual.
Lolopechka, Megicula, and Noelle were the center of the last few episodes and fans were eagerly waiting to read how the fight between Yami and Dante went and finally we got what we always wanted.
Dante has been pushing Yami hard and Yami has been responding with all his strength but even that was not enough to stop Dante because he is one of the Devil's possessors.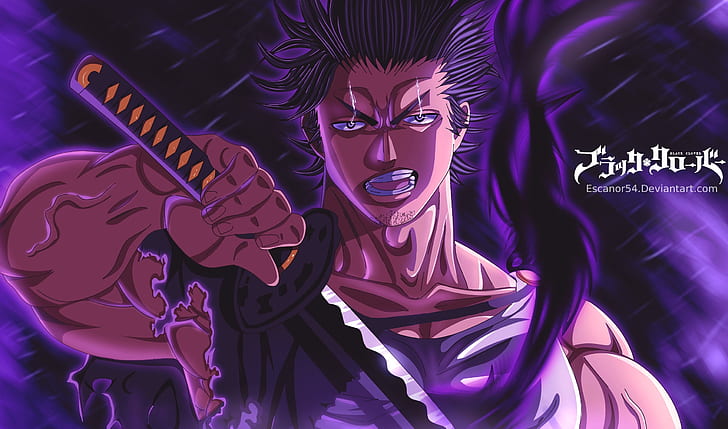 Dante also revealed how the dark triads are devil possessors who cannot use hundred percent of the devils powers because they and the devil are in two different dimensions.
Dante, Vanica, and Zenon of the three triads are not able to draw hundred percent of the devils powers because of this.
Fans were wondering why Vanica only used 70% and Dante only used 80% and we finally have the answer because of the last Black Clover Chapter 256.
In the last chapter we saw Dante drawing more power from the devil since the power he has now doesn't seem to be enough to defeat Yami and now he finally increases the devil power inside him to 80%.
Yami responds with the the dark dimension slash but Dante's new power is powerful enough to even twist the dimension slash itself.
Since Dante is able to regenerate very fast, a simple attack will not work against him. Even Yami's strongest of the attacks are having no effect and if he wants to defeat Dante, then he must increase his power and surpass his limits.
Yami starts condensing the manazone, then hyper condense and decides to release a thrust like attack but the the new attack is so powerful that it felt like a cannon and it blew Dante's middle body away.
Even Dante is surprised by the fact and we see Dante split in two because of the attack. So Dante will die because of this or will he regenerate like usual?
If Dante again regenerates, then it will impossible even for Yami to defeat him and he will taken for sure.
There are so many questions going on fans minds and among that is good news. The Black Clover Episode 133 will be released this week and everyone will finally get to watch Black Clover anime online.
One Piece 985 and Haikyuu 401 will be releasing soon and one the same date as the upcoming Black Clover chapter.
So let's take a look at the spoilers and raw scans details for the upcoming Black Clover Chapter 257.
Black Clover Chapter 257 Release Date
The effect of the pandemic has slowed down and finally, all the manga schedules are back on track and it's the same with our beloved Black Clover manga.
The Black Clover upcoming Chapter 257 will be officially released this week on 12th July 2020.
It will be available to read officially on the Viz website and you can even download Shonen jump app on your phone to read the upcoming chapter on your smartphone.
Read Black Clover 257 Spoilers & Raw Scans Details
As we all know, for the Black Clover spoilers to be released, the raw scans needs to be translated first.
The Black Clover raw scans usually get released every Wednesday and then it takes one to two days for all the scanlators to translate it so that the spoilers can be shared online.
The English raw scans and Black Clover 257 manga spoilers will be most likely get released this Friday for everyone to read on the Black Clover subreddit.
So while we wait for the spoilers to be released online, let's take a look at some fan predictions and speculations for the upcoming Chapter 257 of Black Clover manga.
Fans seem to believe that even though Dante uses flesh magic, he can't heal his body using that, he must possess or use some forbidden magic and using it, he will restore his body. Some fans even think that Dante can't defeat just by using 80% of his powers, so he will have to let his devil take over if he wants to win.
Some are saying Dante the strongest dark triad member and they seem to believe that in the next manga chapter 257, Dante will heal and finally subdue Yami and take him to the hideout.
The plan to bring the devils to the surface will finally kickstart in the upcoming Black Clover Chapters and we can't wait to read how it happens.
All the spoilers and raw scans will be shared here for everyone to read, so stay tuned and meanwhile check our list of best 2020 anime as well.