Waiting for the release of Haikyuu 397 spoilers and raw scans while the official chapter gets released?
Then you are at the right place today. Here at Strawhatmanga we share manga and anime news with our readers and today we will be talking about the upcoming Haikyuu Chapter 397 spoilers and release date.
The match between Adlers and Jackals has been going on for the longest period of time now and just when we thought its finally going to be over soon, we get to know that this game is best of five.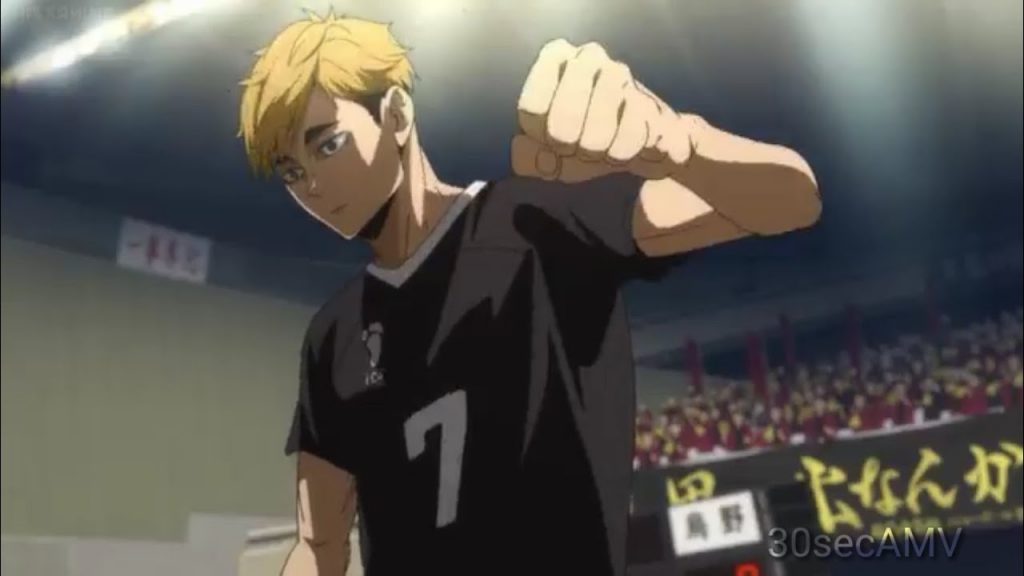 The Haikyuu best lineup poll results were announced in the last chapter and here are the winners.
#1 Opposite Hitter with 20,799 votes is Wakatoshi Ushijima
#1 Setter is Kageyama with 21,200 votes
#1 Middle blocker is Hinata Shoyo with 33,300 votes
#2 Middle blocker is Tetsuro Kuroo with 30,012 votes
#1 Wing-spiker is Kotaro Bokuto with 32,414 votes
#2 Wing-spiker is Kiyoomi Sakusa with 16,002 votes
#1 Libero is Yu Nishinoya with 38,702 votes
A total of 89,900 votes were recorded and we hope to see this type of ranking polls in the future too.
Talking about the last Haikyuu Chapter 396, we all expected the third set to win and that's what exactly happened.
The third set starts with Soklov serve and thus starts an endless rally where both the sides are trying to keep the ball up, if Adlers lose this point then the third set will go to the Jackals and that is why they are desperate.
This time once again the guy that finished the third set with style is our favorite Hinata Shoyo, Adlers believe that he is going for a set but he does a left handed spike instead.
Jackals are leading 2-1 but the game is not over yet, the game format is best of five and if Jackals manage to take the next set, they will be the winners.
On the other hand Adlers need to take both the sets to become the winner and it's very likely that Jackals will let that happen.
The fourth set begins and once again Atsumu Miya is up to serve, we once again get to see a fiery service ace that scores the first point for the Adlers.
So now fans are left thinking, who will win the fourth set? Will it be Adlers or Jackals? Only time will tell.
The official release date for the upcoming Haikyuu Chapter 397 has finally been announced and today we will be discussing what might happen, who will win?
One Piece Manga 982 and My Hero Academia Chapter 275 will be releasing on the same day as the Haikyuu chapter, so maybe check them out too.
So let's take a look at the possible spoilers for the upcoming chapter.
Haikyuu 397 Spoilers Available Soon
The spoilers will be formally releasing this Wednesday and we will be sharing them when they get released.
So if you are before that, then you are early and you need to wait. We are sharing our thoughts on what we can hope to see in the upcoming Chapter.
Adlers have been giving exceptional performance every round, but still for some reason they have lost two sets and needs to make a comeback if they want to win.
The biggest threat in Adlers way is Hinata and Atsumu Miya, Miya has been destroying Adlers with his multiple service aces.
If Alders want to win, either they need to go on the offensive and show off their service skills, or stop Atsumu from scoring free points for his team.
In the upcoming Haikyuu Manga Chapter 397 we can hope Kageyama to go on the offensive and putting a stop to Miya's serves.
Hoshiumi and Wakatoshi needs to step up as well if they want to win this game. If Jackals somehow manage to win this fourth set, then Adlers are done for.
The Spoilers will be releasing soon, and all will be shared here for every to read. Bookmark this page so that you are always updated.
Haikyuu Chapter 397 Official Release Date
Just like last week, there is no break this week as well. It means that chapter will be released this Sunday for everyone to read online officially.
According to the Shonen Jump website, the official release date for the upcoming Haikyuu 397 is June 14 2020. Chapter will be available to read officially on Viz website and you can even download Shonen Jump app on your smartphone to read the chapter.
Haikyuu Season 5 has been confirmed for 2021, but anime titles like One Piece Episode 930 are still on a hiatus with no release date in sight.
So stay tuned and let us know what you think about the upcoming chapter and who will win the fourth set in comments below.