Like every other anime, Boruto Episode 155 has been delayed as well and today we are sharing its release date and spoilers.
Fans of Boruto are very disappointed now that the anime has been delayed. They had just started receiving the new manga canon arc's adaptation and now, they have to wait for a long time to see more.
The Japanese Government has declared an emergency state due to the Covid-19 virus outbreak and people are confined to their houses to prevent the spread.
This has taken a toll on the production of anime. Multiple seasonal anime have already been canceled and sent back to another season, like Food Wars, Re: Zero, and Millionaire Detective.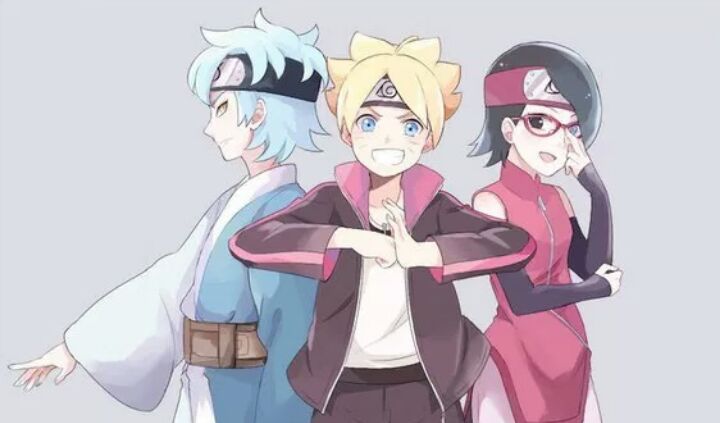 Long-running series like One Piece and Black Clover has also been put on an indefinite hiatus.
One Piece Episode 930 and Black Clover Episode 133 have been delayed as well just like Boruto anime episode 133 with no release date in sight.
Today we will be sharing all the details regarding the hiatus and when we can expect the Episode 155 to get released online.
Till then make sure to check our best anime 2020 list and if you are having problems finding legit anime streaming sites, check our list of sites to watch anime online.
Let us take a look at last week's Boruto Episod first before we move on to Boruto 155 release date and spoilers.
Boruto Episode 154 Recap:
This episode is titled "Himawari's Ninja Trial Session."
Himawari walks around Konoha, noticing everyone at work. Ino is busy at her flower shop and Tenten is at her ninja tools shops. At home, Hinata talks to Hanabi, saying that she will allow Himawari to be whatever she wants.
Himawari herself hasn't decided whether she wants to be a shinobi or not. However, she possesses the Byakugan and is a legitimate Hyuga. So everyone assumes she will choose the shinobi path. Hanabi offers her a pamphlet, that invites kids to a Ninja Trial.
Iruka tells the three kids who have arrived, that this trial session will demonstrate what is taught in the ninja academy. This one day trial can help them decide whether they will choose to be a shinobi or not.
The three kids are Yuina, Ehou and Himawari.
First they go through hurdles. Both Ehou and Himawari pass it easily. Ehou is jealous to see that Himawari, the Hokage's daughter is beating him. However, Shino assures them that it is not a competition.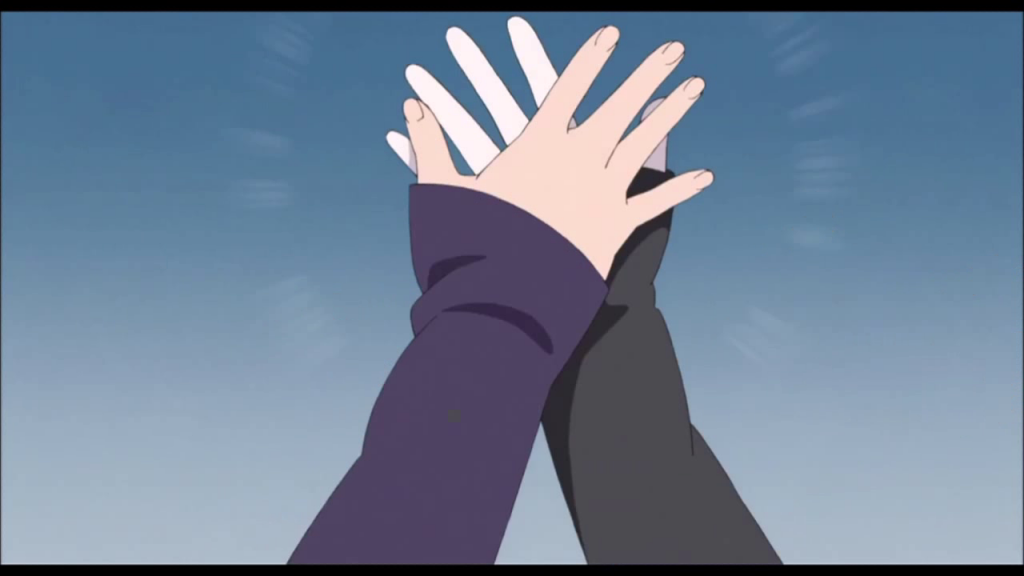 Shino now shows them walking on walls and target practice. The kids enjoy it a lot. Now they are taken in by Anko. On the way, Himawari says that despite having some ninja skills, she might not become one. Ehou gets angry that he lost to someone like her, as he has resolved to be a ninja himself.
Iruka is excited at the prospect of Naruto's daughter joining the academy. Anko gives them a mission that requires teamwork. However, it is tough since Ehou is pissed at Himawari. They have to track down a lost cat.
As they try to find clues to find the cat, Ehou gets angrier at Himawari and throws a rock. It hits a beehive.
They manage to evade the bees and Ehou leaves her behind. Himawari meets Iruka and he encourages her to complete the trial. He tells her that she has Naruto's guts and can think about her career properly.
Ehou and Yuina locates the cat. But as they catch it, they fall inside a small well. Himawari finds them and comes into the hole. She encourages Ehou not to give up and they make up. Using teamwork, they manage to escape the hole and complete the mission.
Later at home, Himawari tells Hinata and Boruto that she wants to experience all kinds of jobs, before she decides what to do in future.
This is where the last chapter ended and now fans can't wait for the release of Boruto Episode 155.
Boruto Episode 155 Release Date
Episode 155, titled " Mitsuki's Rainy Day " was supposed to release on 3rd May 2020. However, it has been delayed for an unspecified period. The new release date is yet to be declared.
Instead of Episode 155, TV Tokyo will now broadcast a re-run of the anime, starting from Episode 1. We are hoping the Boruto episode 155 release date to be by the end of June or the start of July 2020.
The anime has entered the Mujina Bandits arc, as of January, 2020. It will be a while before we get to see this arc again. Fans will have to be patient until this quarantine is over. Fortunately, 2020 has already aired multiple good anime that are worth checking out.
Boruto Episode 155 Spoilers
Boruto Episode 155, has aired its preview. In it, we saw a mission involving Boruto-Sarada-Mitsuki.
Mitsuki's cat Mikatsuki led him to a strange man who had collapsed in an alleyway, on a rainy day. Mitsuki rescued him and put him in a hospital. It is unclear who this man is and Mitsuki doesn't know if he is good or bad. However they're seen talking to the authorities.
This man can turn out to be a dangerous person and we might see a great mission. Or maybe he is a spy, who has valuable information. The squad might have to do recon and this mission might be very exciting. Lets see what it has for us.
Where to Watch Boruto Upcoming Episode 155:
Boruto is the sequel to Naruto. Naruto was a shonen manga by Masashi Kishimoto. Published in Weekly Shonen Jump of Shueisha, it has widespread popularity and is critically acclaimed all over the world. Boruto is Naruto Next Generation.
It tells the story of Naruto's son. It is made by Kodachi and Ikemoto. It is a monthly series and is published by Shueisha. It is licensed by Viz Media.
The anime of Boruto is made by Studio Pierrot and has TV Tokyo, Aniplex, Rakuonsha, and Shueisha as its producers. It airs on TV Tokyo channel in Japan.
In Australia, it is licensed by Madman Entertainment and is broadcasted by ABC me. In the US, it's licensed by Manga Entertainment and airs on Adult Swim of Toonami.
Boruto is available for streaming on Crunchyroll for free. However, this method has advertisements. If you want an ad-free experience while watching the upcoming Boruto Episode 155 then I recommend going for a paid subscription on Crunchyroll.
Boruto anime was fast approaching the Kara arc but unfortunately, because of the hiatus, we will have to wait for that.
We recently published a theory titled Kashin Koji is Jiraya? So check it out and since the anime will be not coming for some time, start reading Boruto manga.
So here you go with the Boruto 155 preview and let us know if we left out something in this article in the comments below.
If you have any questions or suggestions make sure to comment below and keep visiting strawhatmanga for more anime and manga news.