One Piece Manga 971 spoilers finally got revealed and we got to see Oden's execution and I must say, reading the English raw scans I was in tears.
One Piece 971 was on break last week and fans were left to wait two weeks to read the chapter on how Oden dies and the nine red scabbards escape.
The chapter spoilers and raw scans just dropped and we are here to share all the details about the One Piece Chapter 971. We all thought that Oden was finally going to get executed this week but it looks like Oda wants to continue the flashbacks for some more chapters.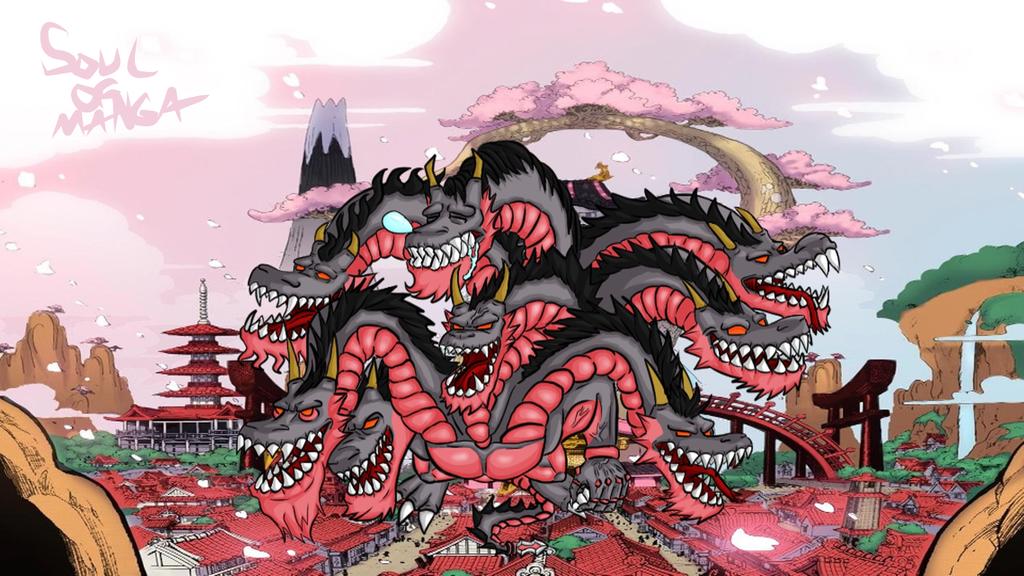 Oda has been hyping Oden for some time now and we finally get to know why. Oden is the savior that we don't deserve, he doesn't deserve to die like this. Oden will die protecting his people and we finally got to know how and why Oden was dancing on the streets for the last five years.
One Piece Manga 971 Spoilers Released
The title of Chapter 971 is "Condemned to boil". Oden is still alive and it's the day of his execution. Shinobu somehow manager to escape and now she is telling the story behind why Oden was acting like crazy for the last few years and why he was dancing on the streets.
In One Piece 971, we got to know that Orochi captured thousands of Wano men and threatened Oden that he will kill all of them if Oden doesn't cooperate. Oden agreed to cooperate and Orochi promised to free 100 men every time Oden danced on the streets.
So the secret behind his Dance has been revealed and then the scene cuts to Oden. Oden asks Kaido to let him live and give him another chance. Oden asks Kaido to let the scabbards leave in exchange for him.
Kaido agrees to let him leave if he is able to endure sixty minutes to boiling. The traitor was not revealed in this chapter as well and it seems like the traitor will get revealed when the flashback ends and the current timeline resumes.
In the One Piece Manga 871 English raw scans we see Oden in the boiling pot with a lid over his head and the red scabbards on the lid. If Oden somehow is not able to endure the pain of getting alive, the nine scabbards will die as well.
We all know that the scabbards are alive in this timeline so what really happened with Oden? Did Oden endure the boiling for the next 60 minutes or will he give up?
Fans believe that Oden was able to endure getting boiled and even though he survives more than sixty minutes, Kaido still executed him.
We have shared the full spoilers on our Strawhatnews Subreddit and make sure to join and comment on what you thought.
One Piece 971 Spoilers Released from r/Strawhatnews
So What Will Happen In One Piece 972?
The One Piece 972 will be released soon and we will finally get to see what happened with Oden. The flashback will continue in the next chapter as well and we will be able to read how Oden helped the scabbards leave.
The traitor is still in hiding and Oda chose not to reveal the name of the traitor in this One Piece Chapter 271. We might get additional information about the traitor in the next chapter. So Let's what and see how it goes in the next One Piece Manga.
Don't forget to check our articles on Black Clover 240 and Boruto Chapter 43. We will be releasing new articles on One Piece as soon as they get released. Make sure to like our Facebook page as well.