This article is going to be all about Kimetsu No Yaiba 202 spoilers and Demon Slayer 202 Raw scans and release date.
If you are someone who hates reading Kimetsu no Yaiba Chapter spoilers before the release of the official chapter, then you should click away from this chapter as we will be sharing spoilers for the upcoming chapter here.
Muzan is finally dead, but what he did at the end minute of his life has shaken the whole Kimetsu no Yaiba fanbase and numerous questions are being asked one after one.
Will Kimetsu no Yaiba end? Has Tanjiro really turned into a demon? Will Tanjiro finish all the wounded demon slayers? What will happen next?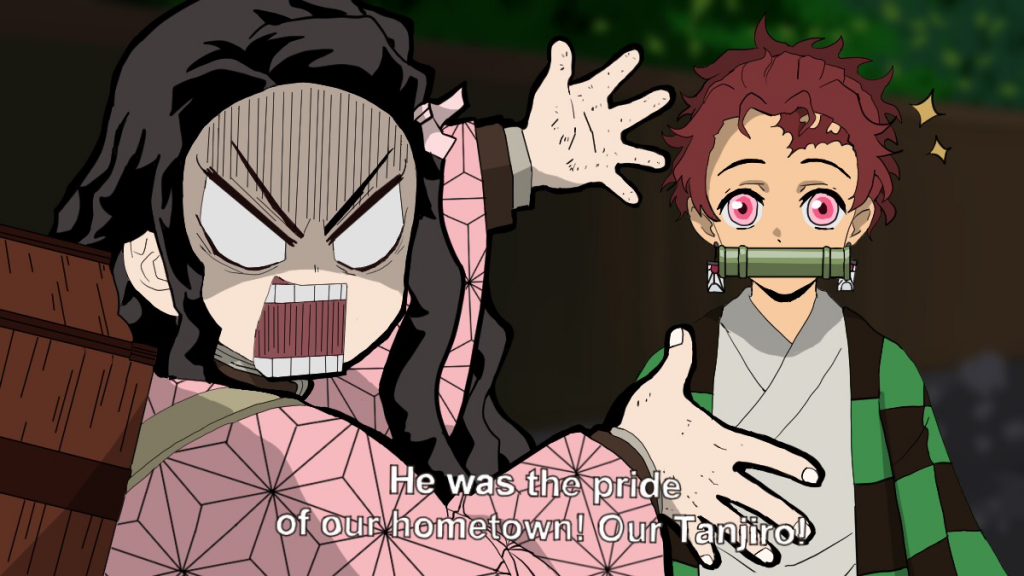 Everyone's mind is full of questions and that is why we are here with answers for all of you to read.
Muzan at the time of his death realized that it its the sentiment and emotions that pass on, flesh dies at the end and that is why he passed on his power to Tanjiro and revived him as a superior demon.
Tanjiro has awaken and now turned into a demon, everyone is startled and no one know what might happen next.
Today we will be sharing Demon Slayer Chapter 202 English raw scans details and spoilers in this article.
But before we move on to the spoilers for the Chapter 202 of Kimetsu no Yaiba, let's do a recap of the last chapter first.
Make sure to check our articles on One Piece 977 and Black Clover 247 while you are on our website.
Demon Slayer Chapter 202 Spoilers Released
So the spoilers have finally been released online, Kanao has a cure to turn Tanjiro into human. But Will she succeed?
The translations are still in progress and we have wrote a separate article on the upcoming Kimetsu no yaiba's chapter spoilers for you to check.
Kimetsu no yaiba Chapter 202 Spoilers
Demon Slayer 201 summary and recap
The Demon Slayer Chapter 201 started with Muzan having a flashback of the time when he was born.
Muzan was not breathing even at the time of his birth and his mother and father assumed him to be dead and took him for cremation and that is where Muzan took his first breath and started crying.
Muzan recalls what Ubuyashiki said and admits that what he said was true. It was basically a life philosophy.
All that lives must die, only feelings is eternal and undying. Muzan realizes the truth of life but only at his last moments.
His flesh will soon crumble in the sunlight and all that's left will be his though and goal that he wanted to accomplish.
Muzan is not ready to give up on his hope and dreams eve at the last momennt and that is why he reaches the decision to entrust all his feeling to Tanjiro.
Even though Tanjiro is not breathing, some of his cells are still alive and he can still live. Muzan transfers all his blood in Tanjiro's body and saves him while converting him into a demon that will conquer the sunlight.
Tanjiro wakes up, but as a monster and everyone is confused as to what just happened. They only realize that Tanjiro has become a demon when his skin starts buring because of the sunlight.
Tanjiro's eye and behavior changes and he starts attacking people that were near his body. Seeing this Inosuke and Zenitsu remember the vow they took with Tanjiro, that if any three of them stray from the right path, the other will stop him.
Inosuke charges with a sword but stops when he reaches Tanjiro's neck and says "I can't do it".
Insouke can't just kill his friend and that is where the chapter ended and we are left waiting for the release of the Kimetsu no Yaiba Chapter 202 spoilers.
Demon Slayer 202 Spoilers Releasing Soon
As I said earlier, there are many questions in fans mind and we have no answers as of now.
The biggest question in everyone's mind is if Demon Slayer manga will end soon, there is no definite answer regarding this online and we have nothing from the author as well.
The spoilers for the Kimetsu no Yaiba 202 will be released on 9th April 2020 for everyone to read. So we are sharing predictions and theories from fans online below for everyone to read.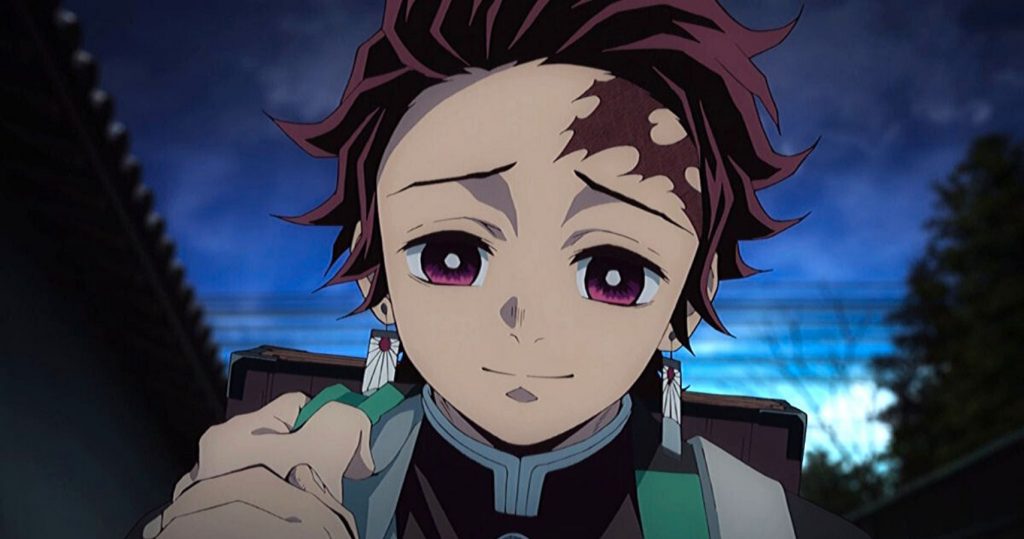 Tanjiro has turned into a demon, what will happen next? Will the story progress with Tanjiro as the next demon or the demon slayers will succeed in turning him back and the manga will end.
There might be a new Muzan level demon somewhere and Koyoharu Gotouge might introduce a new demon.
It might not be easy to turn Tanjiro to human but if Tanjiro is able to control his demon form, he will be of much help to the existing demon slayers.
There are high expectations for a new demon to be introduces as the manga will not be ended so soon as we know from all the past Shonen jump big names.
We will be sharing the official spoilers as they get released, so make sure to check this article on 9th April.
Kimetsu no Yaiba 202 Raw Scans & Release Date
The raw scans for the Demon Slayer Chapter 202 will be released soon and we will be sharing them here as soon as they get released.
The Chapter first gets leaked in Japanese language which is then translated to English and then it gets circulated all over the world.
The English translated chapter first appears on Demon Slayer subreddit, then it gets shared all over online.
We expect the English raw scans to hit the subreddit by 9th April as well. We will get to see what finally happens to Tanjiro and if the manga will end or not in the upcoming chapter.
Fans are eagerly waiting for the Kimetsu no Yaiba Season 2 anime, but there has been no new news regarding it as of now.
Darwin's game season 2 and One Punch Man Season 3 anime is rumored to be releasing soon as well and we might see them released early 2021.
We have shared a list of streaming sites to watch anime online, so make sure to check them out and let us know what you think about the upcoming Kimetsu no Yaiba Chapter 202.
What is the official Kimetsu no yaiba Manga Chapter 202 Release date?
The chapter will be officially released on 12th April 2020.
Where to read the upcoming Demon Slayer Chapter 202?
The chapter will be available to read on Viz website or Shonen jump app.
Let us know what you think will happen in the upcoming chapter in the comments below and check out our articles on Solo leveling Anime and Haikyuu 390.