My Hero Academia Chapter 259 spoilers and raw scans is going to be released soon and we can't wait to read the upcoming chapter as the war arc is going to begin and all of us are excited.
My Hero Academia chapter 257 showed the time skip and now it's March already and the heroes are vanishing from the streets. Chapter 258 is the flashback of what happened before the heroes disappearing in March.
My Hero Academia Chapter 259 showed what happened between January and March of the year. The chapter started with Burning hot figure on the cover with Deku and Baku.
Twice is updating Hawk's on what's been happening and twice is explaining about the Liberation army's ideals and Tomura Shigaraki.
The liberation army is too strong and if they make the first move, the heroes will have no chance of survival and that is why Heroes should go on the offensive.
The liberation army has the weapons and means to launch a full-on attack the city and wipe everything out. Shigaraki is too powerful and average heroes will not stand a chance against them.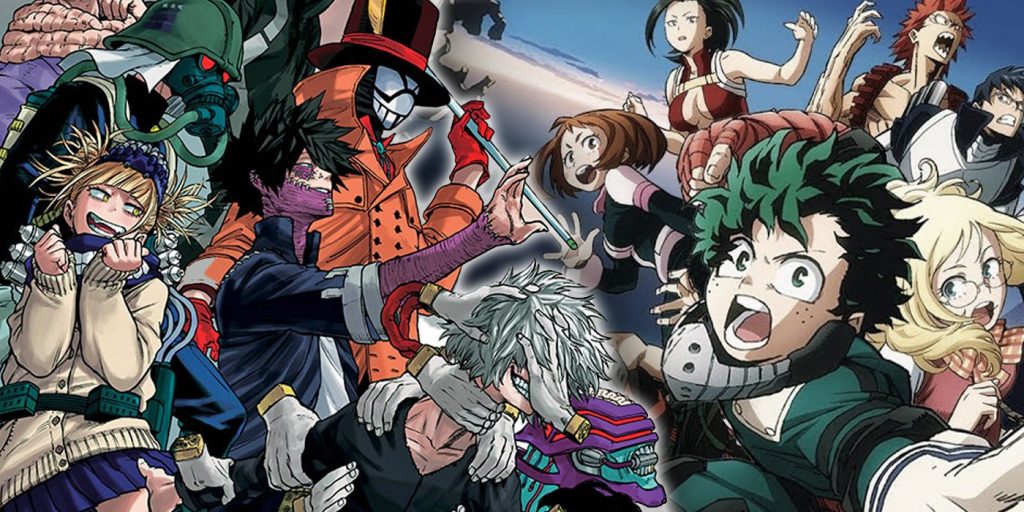 This is why this the time for the heroes to go on the offensive and that's what we get to see in the last panel. All the top tier heroes are moving on to attack the liberation army and end this for good.
The last panel with Endeavor feels like Avengers going to attack Thanos and Endeavor feels like Iron man here. The My Hero Academia 259 is going to be intense and at last, the fight between good and evil will be starting.
Even though All might is not there to participate in the war, his values live in Deku and Bakugo and they will make sure to give their best in this war.
The war arc is going to be at least twenty chapters long and we will get to see how much Deku and Bakugo have grown. The last chapter was basically a flashback just like One Piece 970 and the My Hero Academia Chapter 259 is going to be released soon.
Spoilers Released- Check On Reddit Using The Below Given Link
Card
What Can We Expect In My Hero Academia Chapter 259?
Chapter 258 was nothing but a flashback but on the last page we got to see the badass march of Endeavor with the top-ranked heroes. The last page feels like Avenger's walk and we already know that something epic is going to be happening soon.
The war arc has finally started and we are excitedly waiting for the full-on war to start in Boku No Hero Academia Chapter 259. Many fans speculate that some top-ranked heroes will die in this war and we don't know who it is.
Many fans even speculated that even Bakugo Might die in this war and all just for Deku's personality improvement. But we don't think Bakugo or any of his friends will die.
There will be casualties in the war but it's unclear to who that will be. We will be posting regular updated on what will be happening in the next chapter and we will post the link on My Hero Academia 259 spoilers as soon as they get released.
Official Release Date Of My Hero Academia Manga Chapter 259
My Hero Academia Chapter 259 will be officially released on 2nd February 2020 together with famous manga chapters like Black Clover 238 and Haikyuu 382.
The chapter will be available to read on Viz and Mangaplus. You can download the Shonen Jump app to read the upcoming Hero Academia 259 manga.
We will be posting the latest information regarding this manga as soon as it gets released. All the spoiler and raw scans link will be provided as soon as they get released and till then feel free to read Nanatsu no Taizai Chapter 340.