Black Clover 238 is going to be released soon and fans can't wait to read Black Clover manga 238 raw scans and spoilers.
We saw that the Triads from the spade kingdom have attacked the Golden Dawn and even though Willian Vangeance is there, he is busy handling Zeno and the other mages are fighting with the rest two the triads.
Yuno arrived at the Golden Dawn headquarters and found everyone lying unconscious and few of them have died as well. Yuno gets angry and starts fighting with the Triad members.
In Black Clover Chapter 237 we saw Kalus and few other Golden Dawn members have regained consciousness and trying their best to fight and save their fellow comrades but the Dark Triad members seem too strong for Kalus and the rest.
Then we see Yuno swooping in and fighting with Kalus to take care of the second triad members and then they finally move towards Zeno and see Vangeance shackled in his own world tree magic.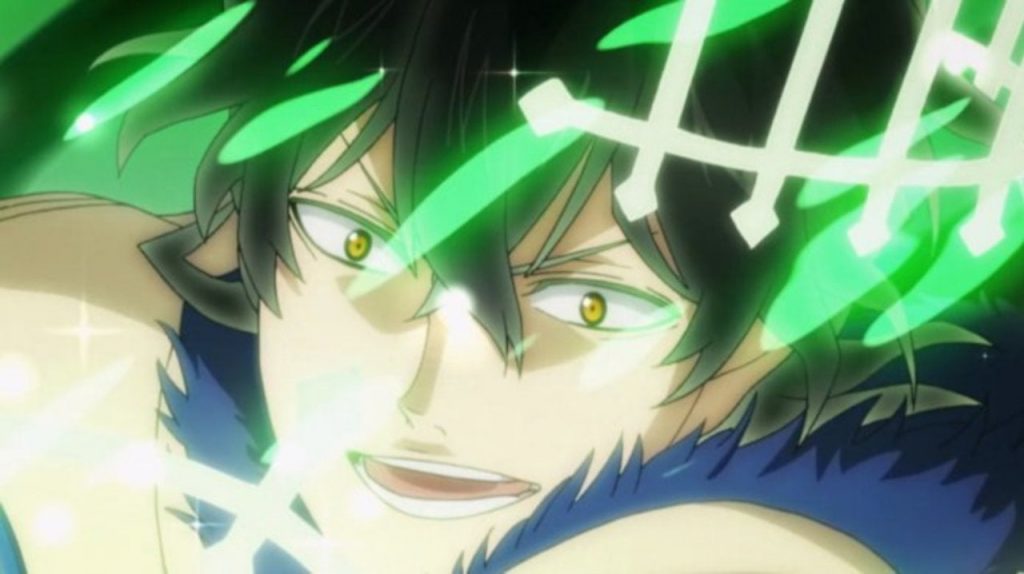 Zeno is very strong and even Vangeance couldn't handle him alone, we have no idea how strong Yuno has gotten but he cannot take care of Zeno alone who uses bone magic and is the leader of the dark triads.
Today in this article we will be discussing Black Clover Manga 238 spoilers and raw scans. The next Black clover chapter will be released together with One Piece 970 and their spoilers will be released on the same day as well.
When Will Black Clover 238 Spoilers Get Released?
Black Clover manga 238 spoilers will be released this Thursday and you can check the spoilers on the Black Clover subreddit. We will be posting the spoilers here as soon as they get released for you to read so don't worry about looking everywhere for it.
Fans have been discussing the manga and have come with predictions of their own and today we will be sharing some of them here.
Black Clover 238 Spoilers will be released soon and we will see Zeno vs Yuno and I don't think Yuno is strong enough to take on Zeno himself.
Klaus is already on his last legs and if the fight continues and he helps out then he will die as well. The only way we see Golden dawn getting out of this fight alive is if someone other comes and helps.
The cream on the cake would be Black Bulls coming in and helping Golden Dawn and showing them who really is the boss. Asta has been missing for some chapters and we can't wait to see Asta in action and that is why we can't wait to read Black Clover manga chapter 238.
Black Clover 238 Raw Scans Release Date
Jaiminisbox scanlation team has stopped working on Black Clover manga chapters and that is why sometimes the chapter gets delayed. The Black Clover manga chapter 238 raw scan will be released this Friday.
You can read the upcoming raw scans on the Black Clover subreddit and we will share them here as well for you to read.
What Is The Black Clover Manga 238 Official Release Date?
Black Clover Manga 238 will be officially released on 2nd February 2020. The chapter will be available to read on Viz and Mangaplus and we will update the links as soon as they get released.
We regularly post about Black Clover anime and manga so make sure to check this site regularly for all the latest anime and manga news.