My Hero Academia 279 is subject to great anticipation at it finally shifts focus to the other otherfield. Fans are very excited about the chaotic situation and they're not sure if the kids can handle it.
Momo is in a very important position right now. It is her turn to be the best version of herself and lead the other students. She has to think and act quick for the sake of the whole plan. Can she hold her own against the villains or will she flounder at the crucial moment?
What happened to Midnight? What will become of Cementoss? Is Mt. Lady unconscious or can she still fight? Who will come to stop Gigantomachia? What is Re Dextro planning now? Find out more in the My Hero Academia 279 spoilers.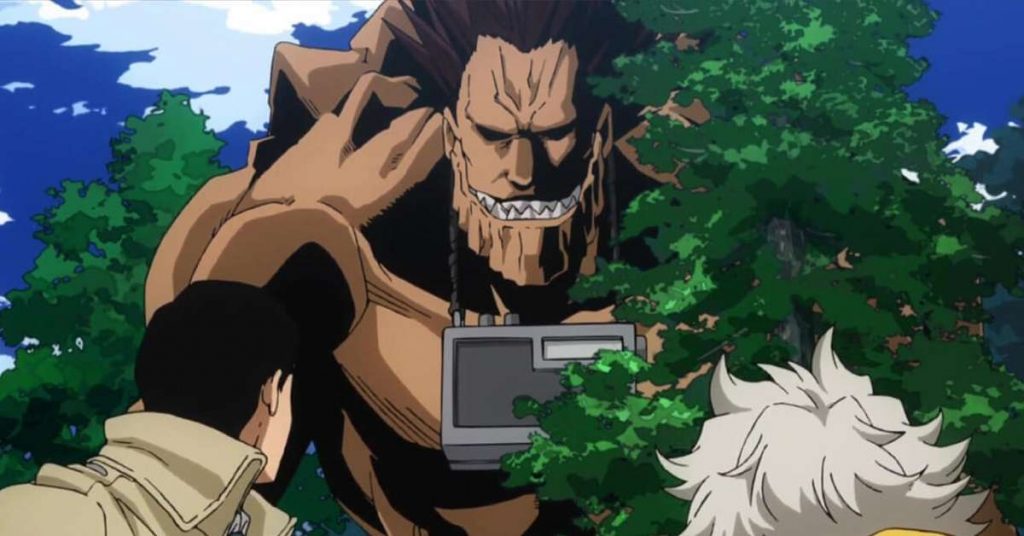 We will be sharing all the latest details about the spoilers and raw scans about the upcoming bnha 279 here so stay tuned and check our articles on One Piece 986 and Black Clover 259 as they are going to be released soon.
My Hero Academia 278 Recap:
Disaster Walker
Jiro cautions everyone that something huge is coming their way. The perimeters have been breached and the heroes go ahead to check. The students are to defend. Mineta wonders whether the army of heroes lost!
Gigantomachia pushes Mt. Lady back. The other League members are on his back and they realise that Shigaraki has been woken prematurely. Gigantomachia desperately rushes towards Shigaraki.
The heroes can't contain him and they're attacked by other villains. Cementoss struggles against his ice quirk opponent.
Re Dextro breaks in from under the ground whilst fighting Edgeshot. He notices the Giant active and realizes Shigaraki has been awakened. He is angered that their liberator has been put in jeopardy and attacks. He orders his followers to start the revolution.
Kamui Woods carry Midnight as he approaches Gigantomachia. The giant villain changes route, grabs Mt. Lady and tosses her away. Midnight wants to get closer. She realizes that the team at Jaku must have failed. So they must contain the giant as it can cause huge damage to the city.
However, just as Midnight is about to get close to the face, she meets Dabi. She is attacked and held back. She falls and is injured. Her next move is to contact Creati, aka Momo. She entrusts Momo with the leadership and asks her to hold the villain.
Midnight's plan was to put the giant to sleep as brute force won't work. Now that she has failed, she asks Creati to use the sedatives on the big villain. She allows this temporary rule breaking. However, other villains come in closer. Villains ambush her and the connection is cut.
Midnight's last words to Creati are that she must give a lot of sedatives to the heroes and organize a proper retreat. The kids are flustered. Momo is in peril. But as Gigantomachia closes in, she decides to stay and fight. They're heroes after all. She orders the other students to do specific tasks.
Meanwhile, Mt Lady is back and she is desperately holding on to the Gigantomachia. Momo creates a lot of sedatives. The students all get ready to engage the incoming Walking Calamity.
My Hero Academia Chapter 279 Spoilers:
Boku no Hero Academia Chapter 279 will probably reveal to us the fate of Midnight. While her fall damage wasn't much, her life is in question since she was ambushed by Liberation soldiers. It is quite unclear what her fate is. Maybe she will be captured. Maybe she will be killed! There is also the possibility of someone else saving her.
Can Mt. Lady hold on to Gigantomachia? We believe she is at her limits and pretty soon, she will fall off. However, My Hero Academia 279 might show her still being in the fight. But that depends on Momo and the students.
Right now, Momo has a decent amount of sedatives and a full lineup of trainee heroes. Whether she can stop something as big and strong as Gigantomachia is a complete gamble.
But given the UA Students, we're inclined towards a success. We believe My Hero Academia Manga 279 will show UA Students stopping the giant.
But that's not all. Behind the giant, there are several other villains and they're all extremely strong. They will break through the kids and move ahead. But then again, the other heroes are not done yet. They can intercept and save the kids.
Boku no Hero Academia 279 Raw Scans:
It will take some time before the scans are released. So far, there are absolutely no legit scans for My Hero Academia Manga 279. However, we can expect them by 28 July, 2020. So we urge you to keep an eye on our website as this is where we will post them.
Please remember to visit 'r'BokuNoHeroAcademia' subreddit for more content related to bnha 279. Also, if you have anything to tell us, leave them in the comments section.
My Hero Academia 279 Release Date:
My Hero Academia Manga 279 raw scans will be released in the latest issue due for Weekly Shonen Jump. The date of release is July 29, 2020. These raws will be taken up by scanlators who take around 2 days for the fan versions. We can expect fan translated English versions within July 31, 2020.
The official English translations of My Hero Academia Chapter 279 will be released on August 2, 2020. They can be found on Viz, MangaPLUS and Shonen Jump app. This is the legal way and we recommend this way.