Kingdom 641 raw scans and spoilers are going to be releasing soon and fans can't wait to read what happens next.
The news of Qin's win over Gyou has reached all over China and no one can believe that the mighty stronghold Gyou has fallen.
Gyou is one of the biggest strongholds of Zhao and it was supposed to be impenetrable but somehow Qin has managed to pull it off and its making news all over China.
Now that Gyou has fallen, all thats left for Qin is to take control of Retsubi and then they will have control of South Zhao.
Kingdom Chapter 640 was just released and as we all predicted, Retsubi is next in line of attack and the war to take Retsubi has finally started.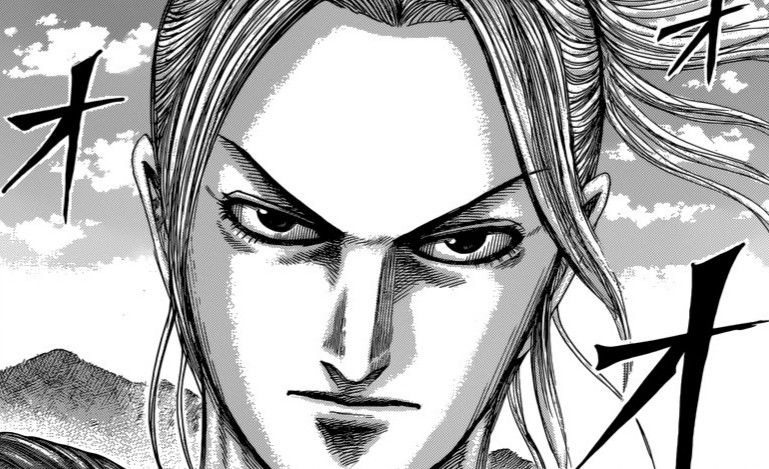 A new army of Qin appears in front of the Zhao Retsubi army and they are ready to attack. Great general Tou is leading the army and we all know how fearsome he is.
An army of 40,000 attacks Retsubi's army of 30,000 and Retsubi has no hopes of holding up if the reinforcements dont arrive soon.
Retsubi soldiers were hoping that Riboku will send reinforcements soon and thus started the war. But soon a messenger arrived telling them about the Zhao Decree against Riboku.
The news of Riboku's arrest finally reaches Retsubi and the arrival of Gyou soldiers breaks off their determination to hold Retsubi's castle for good.
Retsubi soldiers finally decide to back off and go save Riboku as he is the only hope left for Zhao.
We got to see Shin and Kyoukai again, Kyoukai has regained consciousness and she is all fine now. General Akou is fine as well and as soon as they take control of Retsubi, they march to Ryouyou and find it abandoned as well.
Now Qin has taken control of the most part of South Zhao, a month has passed and Hi Shin unit is going home now and as they start moving, Shin meets up with Heki and they are finally returning home.
So what will happen in the upcoming chapter? What rewards will Shin get at the royal castle?
Fans are eagerly waiting for the upcoming Kingdom Manga Chapter 641 to know the answers to all their questions.
Kingdom Season 3 anime has started airing and it has instantly made a spot in our best 2020 anime list, so make sure to check it out as well.
We have also released articles on best sites to watch anime online for you to check, and because of COVID-19 anime titles like One Punch Man Season 3 and Solo Leveling anime are getting delayed as well.
Kingdom 641 Spoilers
So the spoilers have finally be released and here they are for the upcoming Kingdom Chapter 641.
HSU has finally returned to Kanyou and EI Sei personally greets him, everyone is excited for Shin and how he killed Houken.
There is no mention of Zhao in this chapter and the award ceremony will most likely be in the next upcoming chapter Kingdom 642.
Shin is told that if he wants to be a General, he needs a surname. Shin comes up with "Ri Shin" as Ri being his surname and that is the end of the spoilers.
Here's what we predicted last week.
Shin will be returning to Qi soon and the award ceremony will commence. Everyone is very excited and happy after Gyou's win and fans are hoping that Shin will be promoted to General after this.
Since Qin has already gained control of south Zhao, what will Qin be doing next?
Will they launch one massive attack to take all Zhao down or will they be laying low for some time?
What will happen to Riboku? The soldiers from Retsubi are marching towards Zhao to save Riboku. Will they plan a coup against the King? If saved, will Riboku fight for Zhao or are there any chances of him siding with Qin?
We can't wait to read what happens in Kingdom 641 spoilers and we will be sharing all the spoilers as soon as they get released online, and for that we need the raw scans to be released.
Kingdom Chapter 641 Raw Scans Release Date
The raw scans mostly get released early Monday, and the translation work starts as soon as the raw scans get leaked.
You can expect the Kingdom Manga 641 English raw scans to be released by 29th April 2020 and we will be sharing them here as they get released online.
The translations are getting delayed because of the Coronavirus issue and we expect everything to get on schedule soon.
One Piece and Black Clover chapters are getting delayed because of it as well and no one knows when it will end.
When will Kingdom Chapter 641 officially get released?
The chapter will be officially released near 30tth April 2020.
Let us know what you think will happening in the upcoming Kingdom 641 chapter in the comments below and we will keep you updated with all the spoilers and raw scan news as soon as they get released.