So the war has come to an end and now we are all waiting for Kingdom 636 raw scans and Kingdom chapter 636 spoilers.
So it looks like the war at Gyou has come to an end and now all Ousen needs to worry about is getting food supplies for its army.
In Kingdom Chapter 635, the refugees inside Gyou has managed to make their way out of the gate. They managed to broke the door mechanism while getting out, so there is no way to close the door now.
The Zenou clan makes their way through Gyou to find some food and the Raidou clan seems pissed because Zenou clan left them alone to fend for themselves.
Riboku army and Kanki army are going at each other while Riboku finally realizes that there is no benefit in fighting here because he has already been surrounded by both sides and he can't win.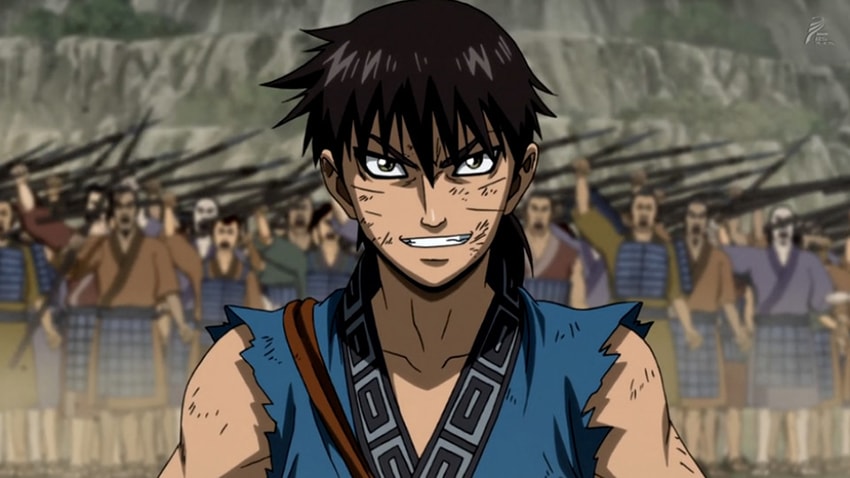 Ousen has caught up with Riboku and Ousen army in the back and Kanki army in front, Riboku had no other choice but to retreat.
Now the Kanki army has total control over Gyou and the army soldiers have already started to raid the city to find food supplies, but they can't find anything.
Ousen asks his army soldiers to make their way into Gyou as well but Kanki tells him that there is no food supply in Gyou as well and now everyone is worried.
How will they arrange for food supplies? Is there a food shipment arriving from Qin or they will have to arrange for food themselves?
The answers to all these questions will be answered in the upcoming Kingdom 636 spoilers and English raw scans.
Before we move on further, check out our articles on Solo Leveling 111 and One Piece 976 as they will be revealing soon as well.
Kingdom 636 Spoilers And Theories
Even though Ousen and Kanki army has taken over Gyou, there still exists a big problem for them to fix. The problem being the shortage of food supplies.
Who will they fix this food shortage issue? Is Qin sending reinforcements with food supplies? What will happen next?
At the end of the last chapter, there was a narration saying Ousen had a solution. What is this solution? Does Ousen have any hidden supply of food closeby?
Fans on twitter have come with many theories on how Ousen will feed all the soldiers. Some believe eating horses to be the solution, some believe that horses still have some purpose left and that is why they cannot kill the horses and eat them.
The Kingdom Chapter 636 spoilers will give us answers to all our questions and that is why we can't wait to read when it gets released.
The Kingdom Manga Chapter 636 will be released at the same time as Black Clover 245 and Kimetsu no Yaiba 200, so make sure to check them out as well.
Kingdom Chapter 636 Raw Scans Release Date
Since mangastream has stopped doing manga scanlations, the Kingdom raw scans are getting released late every week. New Kingdom scanlation teams have started in the last few months and we can expect the raw scans on time now.
The Kingdom Manga Chapter 636 English raw scans will be released by 26th March 2020 and we will be sharing the links here as they get released.
When is Kingdom Season 3 Anime Getting Aired?
So the news of Kingdom Season 3 must have reached everyone's ears by now and yeah, the news is correct. The Season 3 of Kingdom anime will be airing this fall.
The release date has not been announced yet just like One Punch Man season 3 and Jujutsu Kaisen anime. We will be sharing the release dates as they get announced.
We will be sharing the Kingdom 636 spoilers and raw scans here as soon as they get released. So make sure to check back for when the raw scans get released.